Challenge – Weather Concerns
Solution – Hercules Truss Arch Building
Size – 73'W x 120' L
Application – Indoor riding arena
Living in Manassas, Virginia one wouldn't think of snowfall being a huge deterrent in running an equine business, but the opposite has been true for the past two winters for Anne Fontanella, owner of Brentsville Stables. Prince William County, where Brentsville Stables is located, received 20 inches of snow in 2014, including 12 inches in just one February storm. Fontanella lost thousands of dollars as a result, due to the cancellation of private lessons from December till February. She knew she had to become proactive and determined that a ClearSpan fabric structure would help eliminate any weather -related cancellations in the future.
Fontanella opened the stables in 2012, where she provides private English hunt seat lessons, in addition to Equestrian instruction to beginning and intermediate riders. Thanks to growing popularity, Fontanella needed a solution for inclement weather during the rainy and winter months. Fontanella explained, "We were thinking of just putting up a covered arena because of the cost and maintenance, but after looking into ClearSpan we saw that the price was about the same, and the ClearSpan building would require less maintenance." Fontanella did her homework, "There were already a few ClearSpan Equine arena's in our area, so I visited the other sites and felt it was the right solution, for us, at Brentsville Stables." A 73' wide by 120' long ClearSpan fabric structure made the most sense for Fontanella and she went ahead and purchased the building.
Fontanella loves the new building, "The sunshine seeps right into our building giving our riders some great natural light, and also saves me a bunch in electricity costs." Fontanella continued, "The building blocks out the wind, and will be warmer in the winter and cooler in the summer, which will only benefit my business and my riders." Brentsville Stables no longer needs to cancel lessons due to weather concerns, which pleases Fontanella, "The ClearSpan equine arena was an investment in my business, and it provides me with piece of mind when any inclement weather enters the area."
She also mentioned the benefits to her horses, "The horses will love the structure, because there were many instances last winter where it was too icy for them to go outside, and they were confined in their stalls." Fontanella continued, "Now with the ClearSpan building we can turn a few horses out, and let them run around the arena during bad weather, which they will very much enjoy!"
For perspective equine customers Fontanella said, "I would recommend a ClearSpan building to anyone with an equine business- (and I already have)." Fontanella and her students are very much looking forward to a full year of riding and training ahead, thanks to the new ClearSpan building.
For more information on Brentsville Stables and their ClearSpan building, visit http://www.brentsvillestables.com/.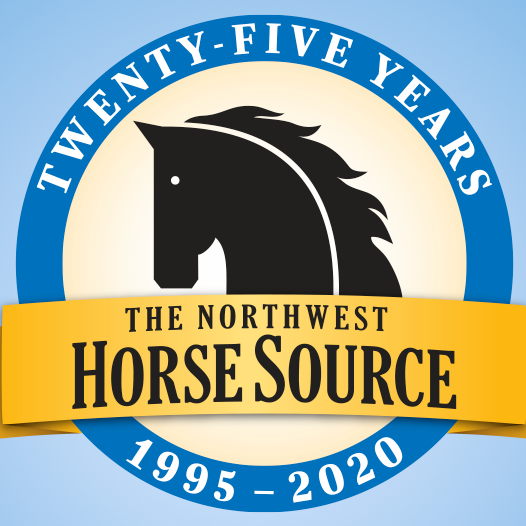 The Northwest Horse Source is an independently owned and operated print and online magazine for horse owners and enthusiasts of all breeds and disciplines in the Pacific Northwest. Our contemporary editorial columns are predominantly written by experts in the region, covering the care, training, keeping and enjoyment of horses, with an eye to the specific concerns in our region.