by Uta Gräf and Friederike Heidenhof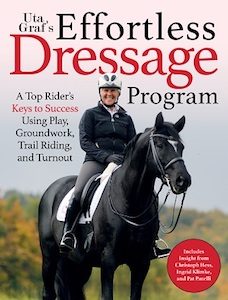 At last the dressage world has a sensible means of reconciling classical idealism with show-ring aspirations! Uta Gräf has made a name for herself as a trailblazer in the international dressage scene, advocating for a method of combining the highest levels of performance with natural horse care and conscientious training. The system she uses has proven to turn talented prospects into happy athletes, while transforming "not-so-perfect" dressage horses into willing and able partners.
Gräf shares her schooling exercises and the techniques she uses to incorporate groundwork, long-lining, trail riding, creative play, bombproofing, and turnout in her training program. The result is dressage that makes reaching your riding goals look and seem easy—even effortless—while ensuring a healthy, contented horse.
Uta Gräf twice won the coveted Stensbeck Award from the German National Federation for showing great promise as a rider, teacher, and trainer, completing her early training with renowned Dutch Olympic medalist Ellen Bontje and German coach Conrad Schumacher.
With her cheerful nature, Gräf's signature at competitions, clinics, and demonstrations is her beautifully ridden, content, and satisfied horses that have gained respect for her worldwide. The dressage scene—often perceived as strict and very serious—seems to find her, and her horses, refreshingly different!
Published by Trafalgar Square Books. Available at many booksellers including Horse and Rider Books, Amazon, Barnes and Noble. $31.95
Originally Published August 2017 Issue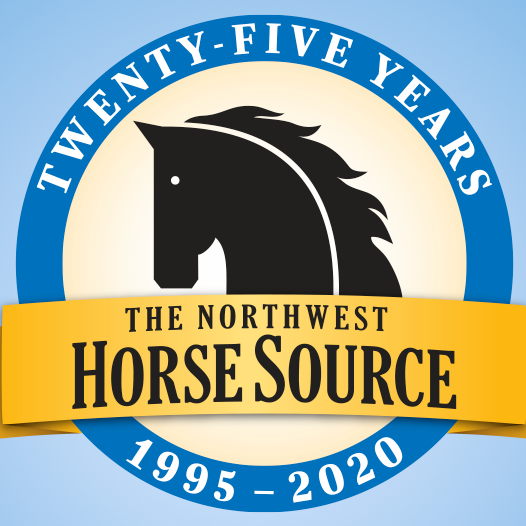 The Northwest Horse Source is an independently owned and operated print and online magazine for horse owners and enthusiasts of all breeds and disciplines in the Pacific Northwest. Our contemporary editorial columns are predominantly written by experts in the region, covering the care, training, keeping and enjoyment of horses, with an eye to the specific concerns in our region.