Women's Fiction: Inspired, in Part, by an Incredible True Story
by Catherine Madera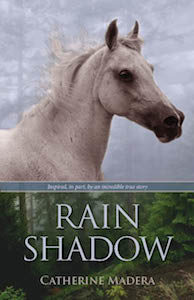 Set in the Pacific Northwest, Rain Shadow tells the tale of an abandoned, savagely wounded mare that forms a bond with a lonely young woman—Taylor—who struggles to rebuild her life after suffering devastating rejection and loss. The mare's outward appearance a mirror of her inward condition, Taylor finds hope in her uncanny connection to the horse that survived against all odds. Facing challenges together, the two forge a healing bond of friendship and discover that love—and second chances—blossom in unlikely places. Book is available Amazon:  hard copy—$9.99 and Kindle edition—$5.99.
Reader review from Amazon: I read extensively across many genres. Some books leave me satisfied, some enriched, and then there are those that lift me and fill me with a measure of light. Rain Shadow is one of those rare and choice books. I could speak on the fine quality of character development, the gentle theme nestled in the title that threads through the pages, or the excellent writing. I choose to simply leave you with how this book affected me: it nourished my mind, heart and soul with light. Catherine Madera, thank you.
To read the prologue visit our digital edition at nwhorsesource.com.
Originally Published November 2014 Issue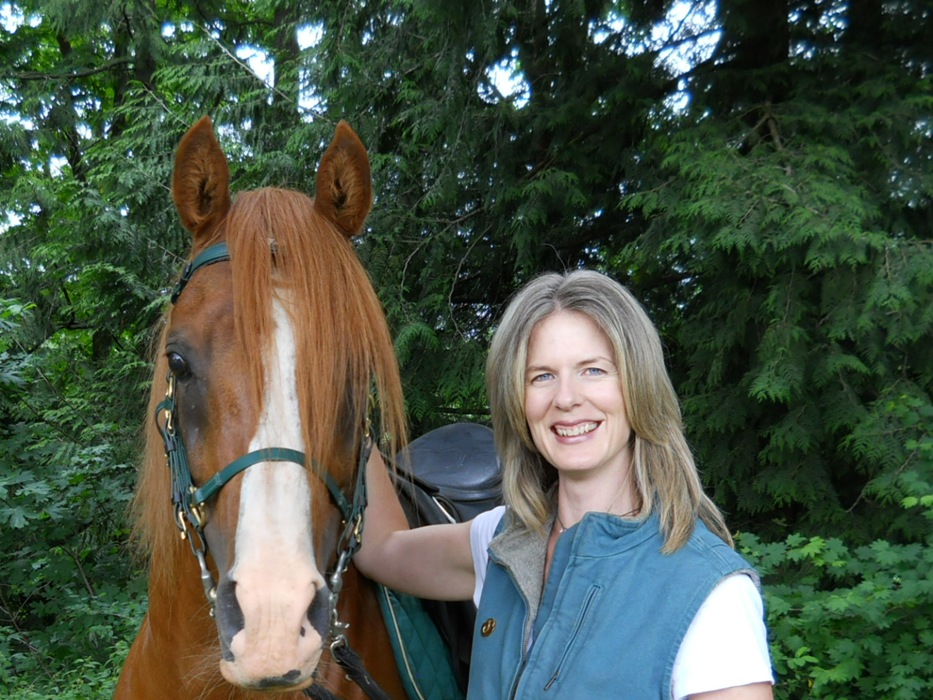 Catherine Madera served as editor of the Northwest Horse Source for five years. She has written for numerous regional and national publications and is a contributing writer for Guideposts Magazine and the author of four equine-related books. She has two grown children and lives with her husband and three horses in Northwest Washington.