by M. Phyllis Lose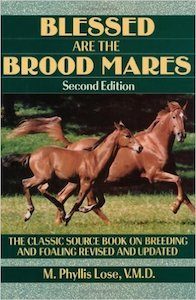 The classic reference book Blessed Are the Brood Mares contains a wide range of information on the care of brood mares, beginning with choosing a stallion, breeding, gestation, foaling and nursing, and the care of the young horse.
Phyllis Lose, V.M.D., is internationally respected for her knowledge and expertise in equine medicine. Readers will find information on drugs, medications, immunizations and difficult births. Dr. Lose explains the problems that can arise and how you can safely intervene and safeguard the well-being of the mare until the veterinarian arrives. She says that "problems encountered at any time can be solved in almost every case, if the owner or caretaker will learn what to avoid, how to prevent mistakes, and most importantly, when to summon the veterinarian." She speaks with authority but also with compassion for the mare. "Cows and women are tough," she says, "mares are delicate."
Available from Amazon and many other booksellers.
NWHS Editor's Review: For anyone considering raising a foal, whether experienced are not, this book is essential for your library. This second edition was written in the 1990's so some of the medicine is outdated, but the book is still the go-to reference. Be warned: the author describes all the things that can go wrong along the way. This knowledge may scare some away from the idea of breeding their mare, but it's worthwhile to be prepared for anything and know the realities of breeding and raising horses.
Originally Published January 2017 Issue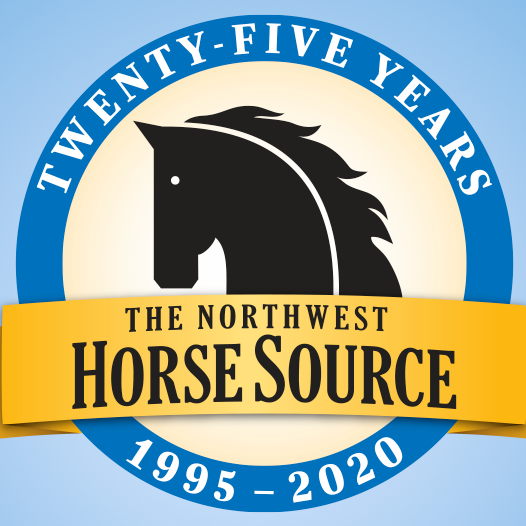 The Northwest Horse Source is an independently owned and operated print and online magazine for horse owners and enthusiasts of all breeds and disciplines in the Pacific Northwest. Our contemporary editorial columns are predominantly written by experts in the region, covering the care, training, keeping and enjoyment of horses, with an eye to the specific concerns in our region.