Natural Protection Against The Alarming Spread of Insect-borne Virus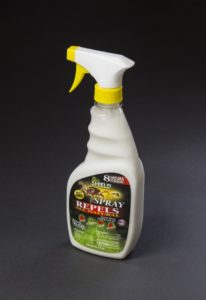 EVERGREEN, AL. (June 21, 2017) – As the summer months heat up, the threat of mosquito and tick-borne viruses is here. BioShield, manufacturer of all-natural insect repellent products, uses a pharmacist-created formula to achieve prescription strength results without DEET and the other harmful chemicals contained by many other insect repellents.
Since the beginning of 2017, there have been 110 symptomatic Zika virus cases reported in the United States. Zika is a virus carried by mosquitoes that is particularly concerning to pregnant women, as it can cause birth defects such as microcephaly or congenital Zika syndrome, both of which cause inadequate development of the baby's brain during pregnancy or after birth.
Another concerning virus this summer is the Powassan virus, which is carried by ticks, and can infect the central nervous system and can lead to encephalitis (inflammation of the brain) and meningitis (inflammation of the membranes that surround the brain and spinal cord). This virus has been predicted to become more prevalent during the summer of 2017, and there are currently no vaccines or medications available to treat or prevent it. The only way to prevent getting these and many other similar viruses is to avoid getting bit by an infected insect.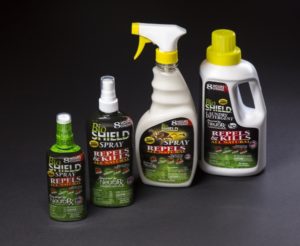 BioShield began releasing a limited line of all-natural insect repellent products including sprays, detergents and hair and body washes in 2015. These products are safe for children, pets and pregnant women because they target octopamine, which is only found in insects. BioShield repels and kills mosquitoes, ticks, bed bugs, and fleas with all-natural ingredients. That limited release has turned into a complete line of natural repellents that can be used on humans, pet, livestock, skin, clothes, beds, and anywhere else potential insect bites or infestations can be found.

The main active ingredient is geraniol, as it accounts for 12.9% of the total ingredients in the product. Geraniol is extracted plant oil from geraniums, lemongrass and other natural species. It has a pleasant odor and low toxicity in addition to being highly effective.

About BioShield

BioShield formulates and manufactures all-natural insect repellents in the form of sprays body washes and laundry detergents. Based in Evergreen, Ala., BioShield is DEET-free and is a safe product for children, pets and livestock because it targets the octopamine only found in insects. For more information on BioShield's full line of all-natural products, visit https://bioshield-rx.com/ or call toll free at (888) 462-3536.

<!-comments-button-->