by Kim Roe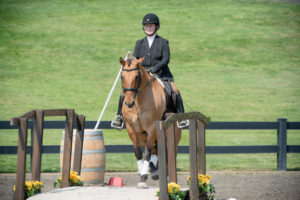 Okay, I'll admit it. My horses and I grew rather soft this winter. The wet, dark, and cold drove me inside and away from my riding too often. My computer sits close to the woodstove and it's not a bad life–sitting in a comfortable chair, sipping tea, and writing. But now I want to ride and show, and my horses and I have to deal with some weak muscles.
I have two events coming up soon. First, a Working Equitation show with Gunner in three weeks, and the following weekend Exodus heads to a clinic. I've started a diligent exercise program for all of us, and getting the horses ridden is at the top of my to-do list. I know we'll still be a bit soft around the middle, but hopefully we won't embarrass ourselves terribly.
So why do it? I ask myself that question occasionally and the answers are always the same. Top of the list is that getting the horses out to events makes them better horses. My horses (and many of yours) are bred to be athletes; standing around in stall or field isn't good for their bodies or minds. I always find a busy horse is a happy horse, as long as they are not asked to do anything they aren't ready to do, or that causes them pain. The job needs to fit the horse.
Another reason I go to equine events is that I enjoy the process. I love developing a horse into something and I believe the horses enjoy it too. It's like training your dog to do agility or taking a Labrador duck hunting. It's easy to see how proud and happy they are to be doing what they were bred to do. Of course, there are those dogs (and horses) that would rather stay home on the proverbial couch. It's up to us to recognize them.
The third reason I have for venturing out with my horses is I enjoy meeting and spending time with other people who are experiencing similar struggles and joys with their equine partners. Many of my closest friends are horse people and I can't wait to spend time with them at the next show or clinic.
Finally, and most importantly, I get to be surrounded by beautiful horses. And that's a place I love to be.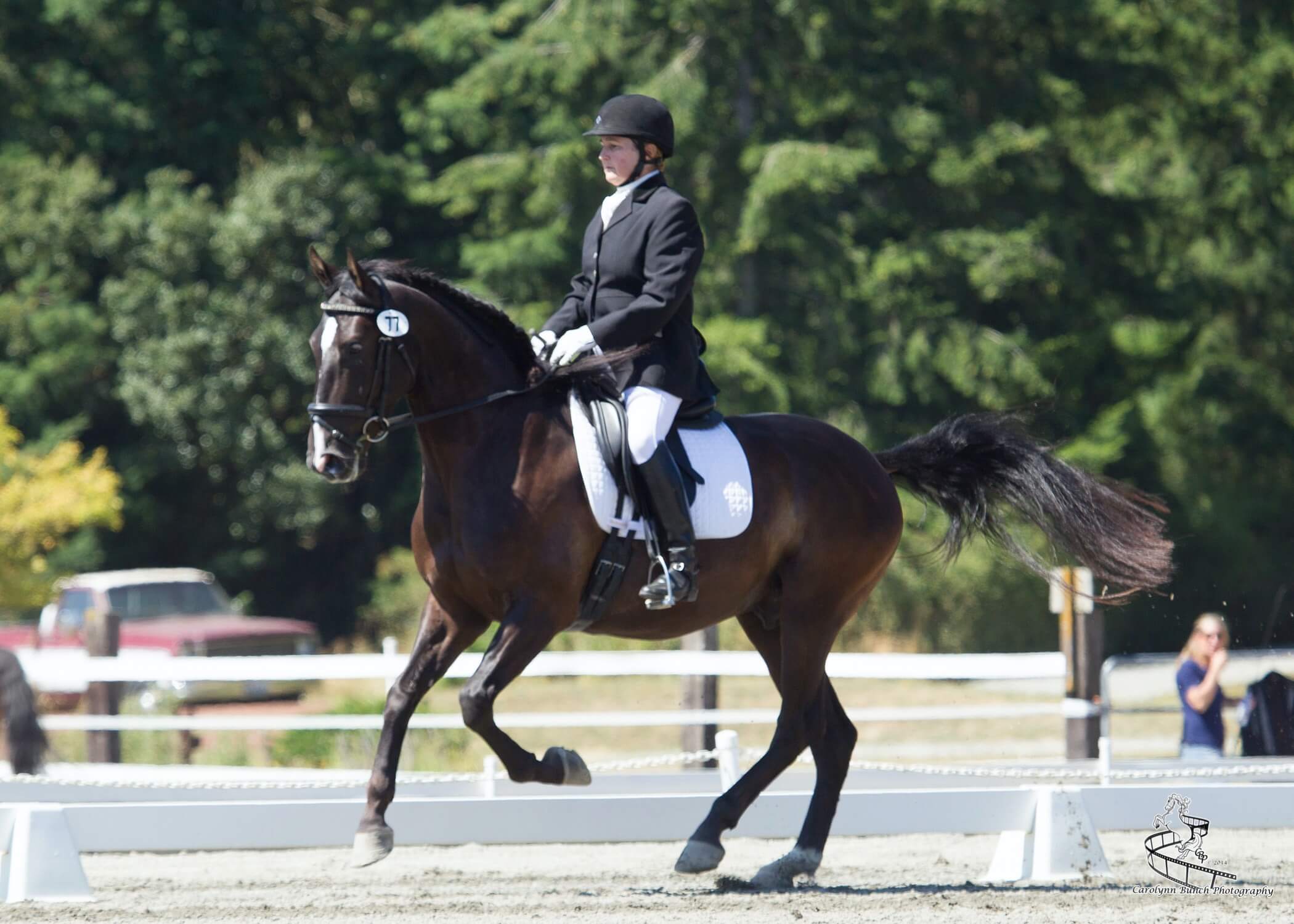 Kim Roe grew up riding on the family ranch and competed in Western rail classes, trail horse, reining, working cow, and hunter/jumper. She trained her first horse for money at 12 years old, starting a pony for a neighbor.
Kim has been a professional dressage instructor in Washington state for over 30 years, training hundreds of horses and students through the levels. In recent years Kim has become involved in Working Equitation and is a small 'r' Working Equitation judge with WE United.
Kim is the editor of the Northwest Horse Source Magazine, and also a writer, photographer, and poet. She owns and manages Blue Gate Farm in Deming, Washington where she continues to be passionate about helping horses and riders in many disciplines.