Part of the fun at Rendezvous (March 17-19, 2017) is our Saturday Auction featuring everything from handmade benches to chainsaws. The silent auction is open all day Saturday and the live auction is held right after dinner. The auction is part of the fun of Rendezvous.
Auction items are donated by chapters, individuals and businesses. Each year chapters are asked to obtain and donate at least one item. Individual members are also encouraged to donate. Keep the Rendezvous auction in mind when you build a birdfeeder, knit up a sweater or spot a great buy.
This year we hope to expand our "Come Ride Our Part of the State" program; which we started last year. Chapters "package together "a weekend riding experience and sell it at Rendezvous. Rides are designed for four guests so shoppers can pool their funds and go explore a new part of the state. This is a great way to meet some new BCH members and visit a new area with knowledgeable, local guides.
For information about the Rendezvous Auction, contact Missy Day, mssd134@gmail.com or 425 868 1451.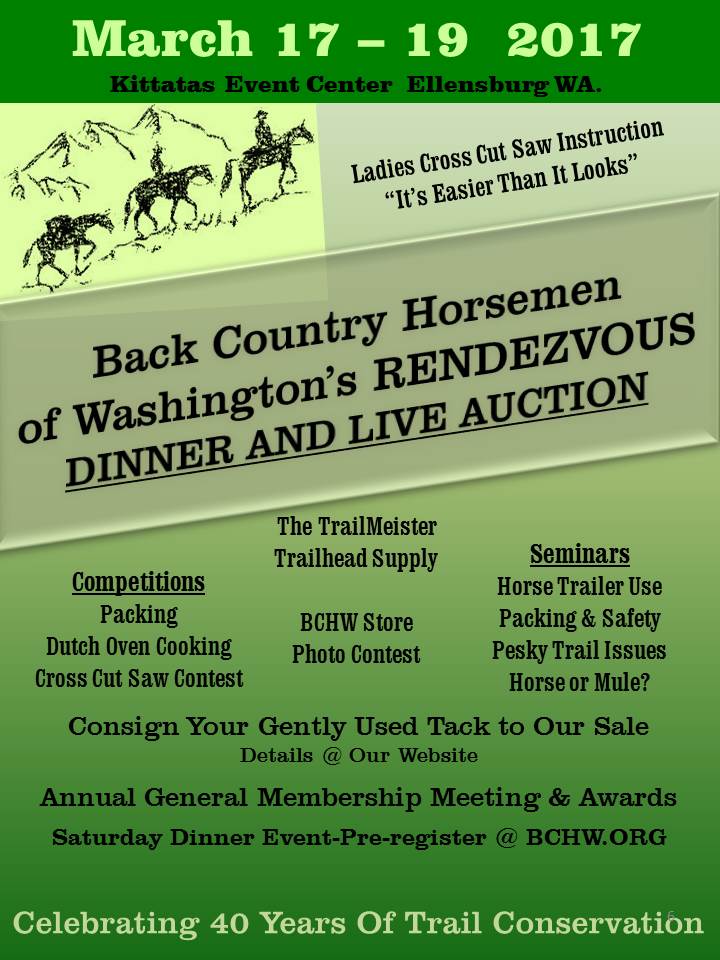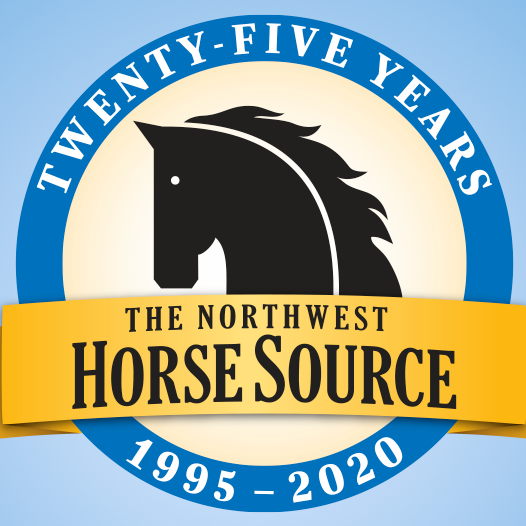 News from the horse industry. Sharing today's information as it happens. The Northwest Horse Source is not responsible for the content of 3rd party submissions.