A Passion and Purpose in Sharing Infrared Technology
by Kat Chrysostom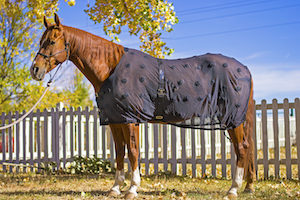 When I was very young I watched my siblings at riding lessons and wanted to learn to ride too. Their riding teacher had one big rule: children were not allowed to ride until they were five. But my love of horses was stronger than her willpower. After months of begging, I celebrated my fourth birthday with my first formal horseback lesson. After that I dedicated all my free time to riding horses. In high school, I was invited to be the only junior rider at a prestigious sales barn where I rode four horses a day, before and after school. My life revolved around horses.
One day while working as a young, professional rider, my horse tripped. The fall fractured my C2 vertebrae — the same injury that left Christopher Reeve in a wheelchair for the rest of his life. I was in and out of paralysis and spent three months in a traction halo. When they finally removed the halo, I had terrible migraines that were so bad I could not eat. My doctors told me I would never ride again.
Horses had been more than a passion; they were my career. When I found myself suddenly jobless, wheelchair bound, and in pain, a neurosurgeon recommended that I try far-infrared light therapy, commonly known as red light therapy. Far-infrared wavelengths are an invisible, low range ray of light on the electromagnetic spectrum that penetrate down to the deep tissue level. I used it for a year and stopped having migraines plus regained the mobility in my right side.
Because far-infrared therapy made such a difference in my life, I dove into research. I learned that infrared light therapy vibrates the oxygen atoms within the water molecules inside the body; this helps reduce swelling in joints, tendons, and ligaments. Research published in The Canadian Pain Journal has shown that infrared light therapy can help people with chronic back pain. I truly believe this therapy is what helped reduce the lingering inflammation in my spinal cord and brought me out of my partial paralysis.
I began teaching horseback lessons but didn't enjoy it, so I decided to take my passion for far-infrared therapy and share it. I began looking for ways to use this therapy to help both horses and people. I spent two years in research and development, talking to doctors, veterinarians, massage therapists, and chiropractors. I spent time in China and Taiwan finding the best materials to use in our wearables which mimic far-infrared light therapy.
Soon after, I designed and tested the first products in the BeneFab® line. My first line of ceramic-infused products was well received. I then developed my "SMART" therapy line, which, in addition to therapeutic fabrics, incorporates medical grade neodymium magnets strategically placed over key acupuncture points. A clinical trial was recently conducted testing the SmartScrim and its ability to reduce back pain in horses. Comprehensive results from this study will be published in 2018.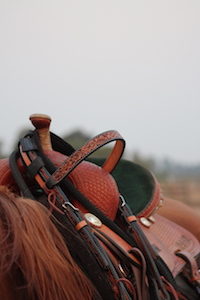 In 2015 I was fortunate to be approached by Arenus®, the makers of Sore No-More®. I knew that together our products could work synergistically and enhance results while keeping an emphasis on natural, non-invasive health and wellness. We decided to pair up as a team, and the BeneFab® by Sore No-More® partnership was born.
We are based in the horse capital of the world – Ocala, Florida – where I ride nearly every day. Recently, I made the decision to expand my business to the cat and dog markets to offer a product for every family member.
We continue to grow with the help of our enthusiastic customer base and word of mouth. Since partnering with Sore No-More®, our products are sold at many dealers throughout the U.S. and Canada, as well as on our website: www.benefabproducts.com.
My passions have evolved to help people beyond the use of our products. I travel to speak with audiences of all ages, but primarily women between the ages of 20-35. I give them tools to develop their own entrepreneurial aspirations. I am also authoring a book, Broken to Branded, which will share a detailed outline of my journey and help empower people to build the life they want.
Customer Testimonial
This [SmartScrim] is amazing. My horse had an SI injury a few years ago, so at times during training he will have some back discomfort and stiffness. His comfort level and flexibility increase has been obvious since using this. I also use the Sore No-More® products underneath the scrim as well as on his arthritic knee and he will lick his lips in agreement for the BeneFab® products. I am very happy with it all!… My horse and I are beyond pleased. – Natalie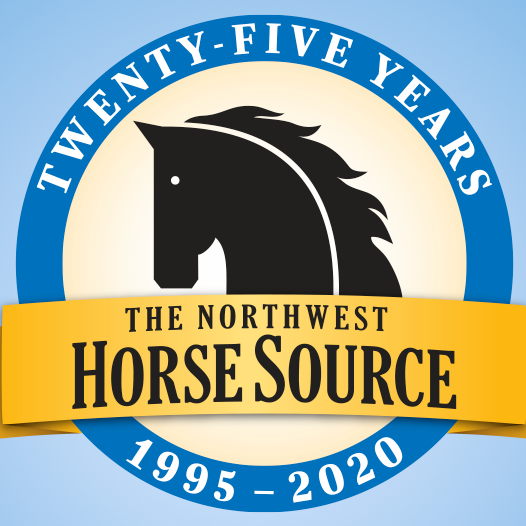 The Northwest Horse Source is an independently owned and operated print and online magazine for horse owners and enthusiasts of all breeds and disciplines in the Pacific Northwest. Our contemporary editorial columns are predominantly written by experts in the region, covering the care, training, keeping and enjoyment of horses, with an eye to the specific concerns in our region.