Thoughts on Getting Your Horse "Fix"
by Karen Pickering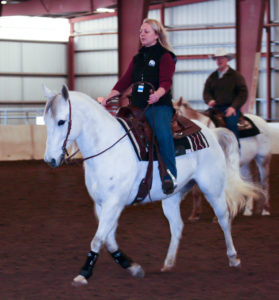 I haven't found a better way to jump into spring than attending a March horse expo. I just returned from the Northwest Horse Fair & Expo  in Albany Oregon this past weekend. It's one of the highlights of my year, a mix of shopping, dreaming, connecting with friends and meeting new people that love horses. It's really one of the best things about my work with the magazine.
I have been a vendor at this show since 2000, the year it started. I always look forward to making new connections, but I especially love meeting up with the same gang of horse folks year after year. It feels like a big family. Since we all love horses and horse stuff, it's like a giant free-for-all of collectively getting our fix of all things horse: trailers, exhibitions, competitions, shopping and clinics. We have posted interviews online from a few of the clinicians and vendors, all who have helpful insights to share. Check out our blog at www.nwhorsesource.com/blog.
If you get a chance to attend a horse expo you won't be disappointed. There is always something to learn or a great bargain to take advantage of. Just walking through all the beautiful horse trailers is fun. I hope to have a chance to meet you personally at one of these events in the future.
Our cover story this month is about a working ranch that's worth a visit. Sunrise Valley Ranch offers great trail riding vacations in Prineville, Oregon. Don't miss their story on page 6. It's a great introduction into our Equine Sports and Recreation issue.
Enjoy this time of year as we slip into spring and more sunshine. There are so many activities in the Northwest and many places to enjoy your horse and your horse friends. I hope to see you on the trail someday. Enjoy spring and remember to ride!
"Do what you love and you'll never work a day in your life."—Confucius
Published May 2014 Issue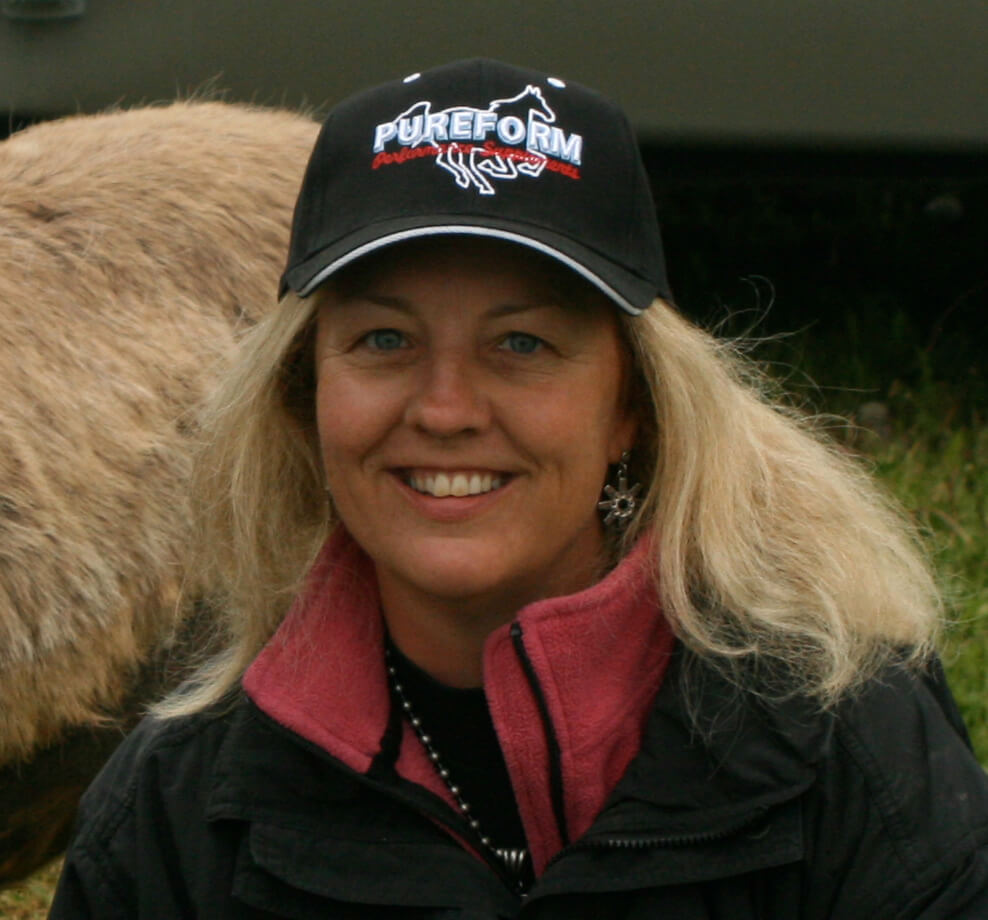 Owner/Publisher Karen's lifelong love of horses began at a very early age when she wore out a couple of rocking horses before convincing her parents to get her the real thing. That ill-tempered bay gelding, Brandy, was a challenge for the young horsewoman, but it drove her ambition to become a horse trainer. After attending Canyonview Equestrian College's Horsemanship Program, Karen realized she needed work that was a little more lucrative than training, so she took a job with Customs Brokerage to pay the bills. There, she discovered an affinity for computers and a talent for creating informative, entertaining newsletters. The Northwest Horse Source began as such a letter in December 1995, with a distribution of 1000 copies for its 12 black and white pages. Since then, it has grown into beautiful, all-gloss magazine with the largest coverage of any free equine publication in the Northwest – a distribution of over 14,000 copies and over 500 locations monthly. Not bad for the results of one woman's dream to work with horses!
Today, Karen remains involved with every aspect of the magazine and treasures the community of thousands who share a common passion. Somewhere in the wee hours of the early mornings and late evenings, she still finds time to care for April, her gorgeous and sweet-tempered Quarter Horse.