Following My Passion
by Kim Roe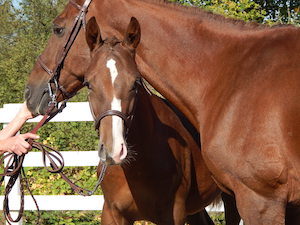 I just bought my last horse. Well, that's what I keep saying.
What's that joke? Horses are as expensive as cocaine and twice as addictive.
The horse I bought is a weanling colt by North Forks Cardi and out of Coco, a Thoroughbred mare I started many years ago. I adore Coco. She is smart, agile, sweet, and has excellent conformation. I loved riding her and having her in my barn.
I urged Coco's owner to breed the mare to Cardi, a favorite of mine. Gus was the resulting foal. Coco and Cardi produced a beautiful baby! Gus has the looks and movement to make an excellent riding horse in many disciplines. He'll be my last horse (really). I hope he turns out to be as easy to train and as dependable as both his parents.
I say this is my last horse because I can't imagine at my age needing another one. But then need isn't really what horses are about. Horses are a passion. Passion unfulfilled can be like poison to one's heart and soul.
I believe passions are a good thing. I once had a boyfriend who was an avid downhill skier. He and I would ski together regularly, and though I loved to ski, it wasn't my passion. I remember watching in awe as he would head down slopes through steep moguls so fast he disappeared into a blur of flying snow. His dream was to be on the U.S. Ski Team, and he talked of little else. He owned 8 pairs of skis, one for every possible snow condition. One day he asked me, "When are you going to outgrow horses?" Ha-ha!
I asked him, "When are you going to outgrow skiing?" He couldn't answer that, but I think he got the point. We don't outgrow true passions; even after we grow too old or feeble to do them anymore, we still feel it.
Do you know the phrase follow your passion? Passions light our way; they mirror our personalities and highlight our gifts. They help us know what we should be doing with our lives. Passion is like the North Star, shining in the dark, showing us the way home.
May all of you experience the best of your passions and the greatest joy this New Year!
Originally Published January 2018 Issue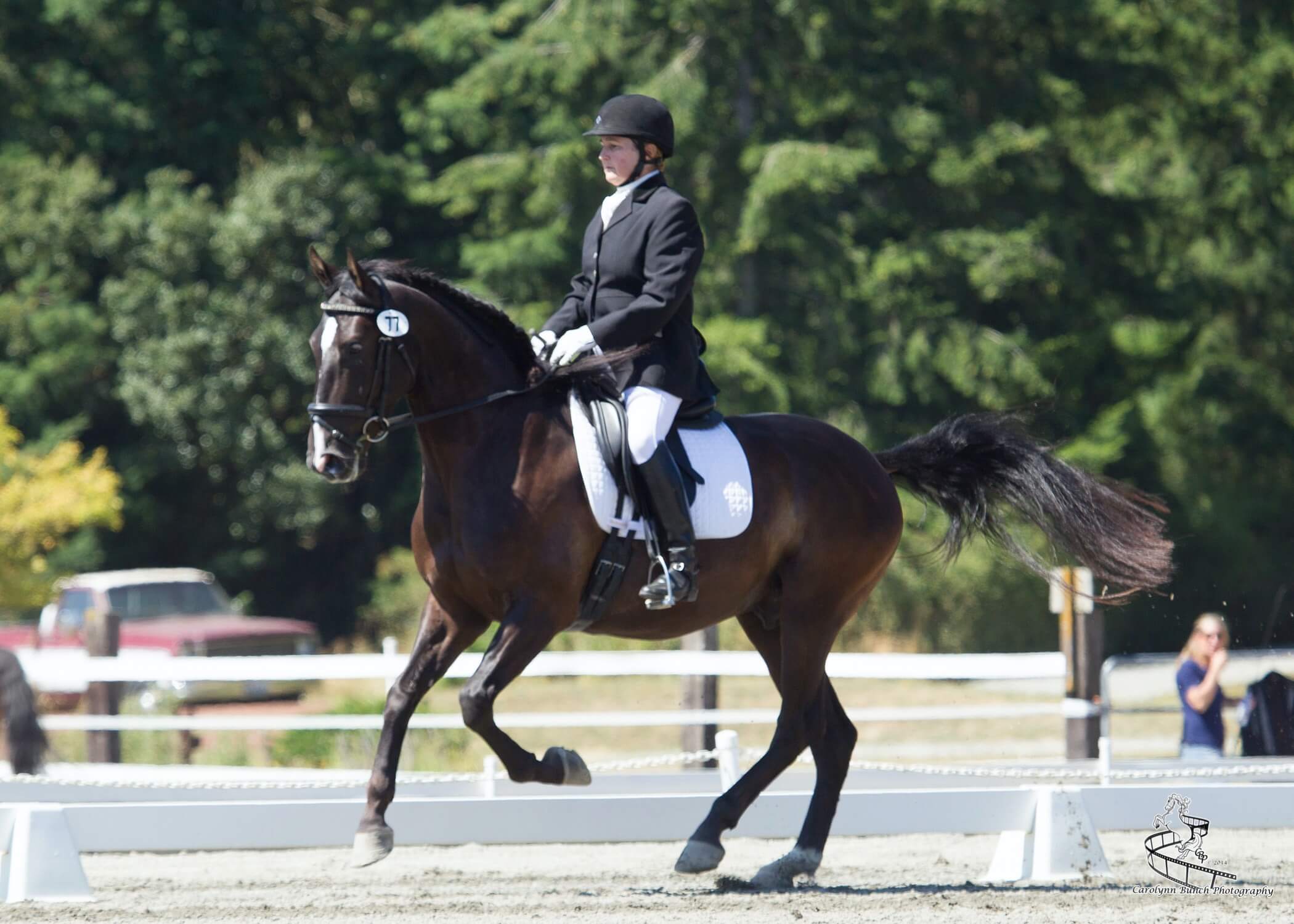 Kim Roe grew up riding on the family ranch and competed in Western rail classes, trail horse, reining, working cow, and hunter/jumper. She trained her first horse for money at 12 years old, starting a pony for a neighbor.
Kim has been a professional dressage instructor in Washington state for over 30 years, training hundreds of horses and students through the levels. In recent years Kim has become involved in Working Equitation and is a small 'r' Working Equitation judge with WE United.
Kim is the editor of the Northwest Horse Source Magazine, and also a writer, photographer, and poet. She owns and manages Blue Gate Farm in Deming, Washington where she continues to be passionate about helping horses and riders in many disciplines.