We've decided to stop the print publication with our January 2021 issue. More readers are heading online, so we've risen to the occasion! Our readers appreciate the collection of articles in our digital magazine so we're continuing to provide ads with our quality editorial. We will have many new features coming such as, video, slideshows, audio and more. Your ads will be visible indefinitely and less money per month with nearly as many eyeballs on your ads!
The Basics:
Digital Edition. Have a look at our latest edition. The cool thing…these stay up indefinitely. Ads are hyperlinked to your website.
Quick Rundown on Rates:
Full page: $312
1/2 page: $197
1/4 page: $125
EM: $25  (Equine Marketplace)
Interstitial Page: $500 (Has its own page in the browser window)
Presentation Page: $500 (Across from Front Cover).
Frequency discounts apply: 10% for 6x insertion, 15% for 12x insertion.
May is our Recreational Riding Issue (Deadline April 5th)
Check out our other digital options. Here's a link to our online advertising rates.
Bonus! Right now we have a 1400 wide x 400 tall (pixel) Banner that runs across the top of our homepage in rotation with 3 other ads. It's an introductory offer of $375/month. Super buy since we've had over 1 million ad impressions overall for our advertisers (above the scroll) since March.
No changes in ad submissions!
Standard ad sizes for display apply. 2021 Specifications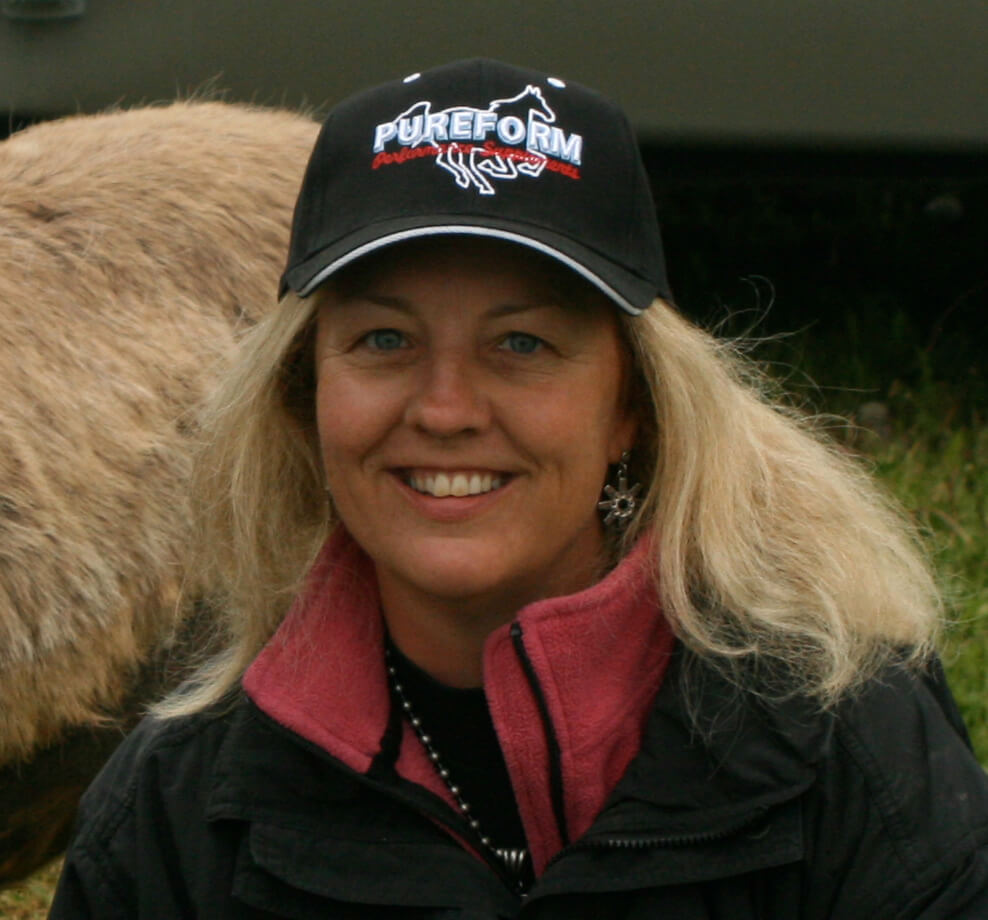 Owner/Publisher Karen's lifelong love of horses began at a very early age when she wore out a couple of rocking horses before convincing her parents to get her the real thing. That ill-tempered bay gelding, Brandy, was a challenge for the young horsewoman, but it drove her ambition to become a horse trainer. After attending Canyonview Equestrian College's Horsemanship Program, Karen realized she needed work that was a little more lucrative than training, so she took a job with Customs Brokerage to pay the bills. There, she discovered an affinity for computers and a talent for creating informative, entertaining newsletters. The Northwest Horse Source began as such a letter in December 1995, with a distribution of 1000 copies for its 12 black and white pages.  Now 25 years later, it's an online magazine and website with a reach of over 10,000 per month and growing! Not bad for the results of one woman's dream to work with horses!
Today, Karen remains involved with every aspect of the magazine and treasures the community of thousands who share a common passion. Somewhere in the wee hours of the early mornings and late evenings, she still finds time to care for April, her gorgeous and sweet-tempered Quarter Horse.