Kerrits Founder Designs Clothes for All Women
By Kim Roe from an interview by Karen Pickering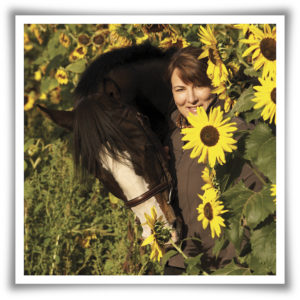 In the little town of Bingen, WA (population 712) you can find something truly remarkable: a successful equestrian apparel company that is the result of dreams, hard work, and a bit of luck.
Kerrits Performance Equestrian Apparel, founded by Kerri Kent, has been a leader in equestrian clothing for 30 years. In 1986 Kent was a passionate windsurfer with a dream to create swimsuits for women of all shapes and sizes with comfort the top goal. She acquired $50 worth of material from the Jantzen outlet store and began designing swimsuits.
Kent lucked into some talented sewers and convinced some of her windsurfing friends to stand for fittings. She sold the resulting suits out of her bag at the beach. Eventually she opened a store with Michele McAlpine, who brought her retail and merchandising expertise to the team.
In 1991 the New York Times ran a story about Kent that mentioned her desire to create a clothing line for equestrians. Horses and riding were another of Kent's passions. The CEO of Eiser's, an equestrian company, read the article and approached Kent about designing a line of equestrian apparel with a pack of carrot seeds as hangtags. The company we know as Kerrits was born. Some years later Kerrits partnered with Toklat for a short while, but eventually took the reins of the company into their own capable hands.
NW Horse Source Publisher Karen Pickering interviewed Kent about her business and her current goals.
You mention how much you value your team. How do you find team members and why do they stay with Kerrits?
Most of our team members learned their jobs after they started and then excelled at them. One of our top members started as a nanny and was an avid event rider and then became a member of the Kerrits' team. She grew up with the business and is now running the sales department. Most of our employees have been with us for at least 10 years and each one plays a role in the direction of our products and the success of the company.
Tell me about the changes in the clothing business over the past 30 years.
Although some things have evolved, equestrian apparel changes more slowly than other parts of the athletic wear industry. Riders tend to be traditional, and don't want a lot of change; they stick with what they know and find comfortable. For instance, our children's pants have only had a few alterations made to the waistband in the 30 years we've been making them, and they are still one of our top sellers.
How do you promote your products?
The best people to talk about our products are riders, so we have team riders who are our advocates. These are professional riders. They wear our products and are visible in all sorts of disciplines. We also have 2000 ambassadors who are everyday horse people (you can see them on our website). We try hard to be affordable to everyday riders.
Who are your top customers?
Children up to around 14 years, then women in their 30s up to the age where they can't get on a horse anymore. These women have a wide range of shapes and it's our goal to make sure we fit them all. We have a history of fitting people, and we focus on how our clothes feel and look in the saddle, not just when you're standing around. The only thing we make is performance equestrian apparel, no tack.
You've been honored many times with industry awards. What is the most meaningful award you've won?
On Boss's Day, an award from my staff that says I'm a great boss. This means more to me than fancy awards that come in the mail.
How are you dealing with small retail stores disappearing?
Small shops have gone away or shrunk, and websites rule. It's a big challenge––the marketplace is changing. Do you go with Amazon or protect the small business? Clothing needs to be felt and tried on. The sport will shrink without the small tack shops and feed stores who are helping people with fit, tack, horse care, etc.
What advice would you give professional horsemen seeking sponsorship?
If you are a sponsored rider, learn how to help businesses be more successful. Encourage people to shop at your local tack store. Be a role model. If you want to be successful and have sponsors, drop the elitist attitude and help others get involved in horses. It's the growth at the bottom that makes the top possible. If you are sponsored by a company, wear their clothes and tell others why those are the clothes for you. Giving back to the horse community is how to build it.
What are your plans now?
I want to step away from the role of CEO and more into the role of founder. I really want to give back to the community at this point, and my passion is projects that help keep land and open space available to horse people and bicyclists.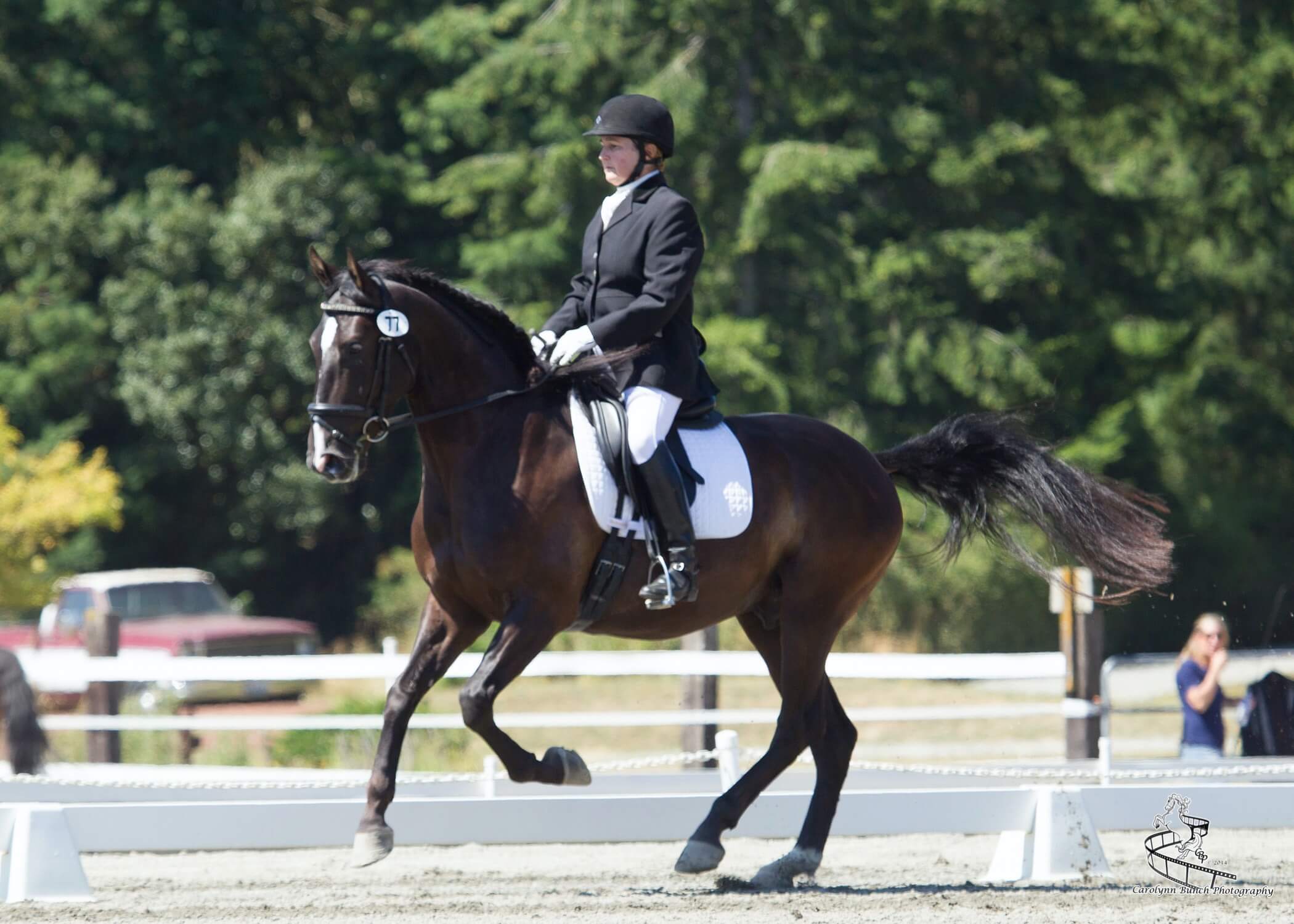 Kim Roe grew up riding on the family ranch and competed in Western rail classes, trail horse, reining, working cow, and hunter/jumper. She trained her first horse for money at 12 years old, starting a pony for a neighbor.
Kim has been a professional dressage instructor in Washington state for over 30 years, training hundreds of horses and students through the levels. In recent years Kim has become involved in Working Equitation and is a small 'r' Working Equitation judge with WE United.
Kim is the editor of the Northwest Horse Source Magazine, and also a writer, photographer, and poet. She owns and manages Blue Gate Farm in Deming, Washington where she continues to be passionate about helping horses and riders in many disciplines.