Get Out of the Kitchen and Into the Saddle in 15 Minutes or Less
by Debbie Overman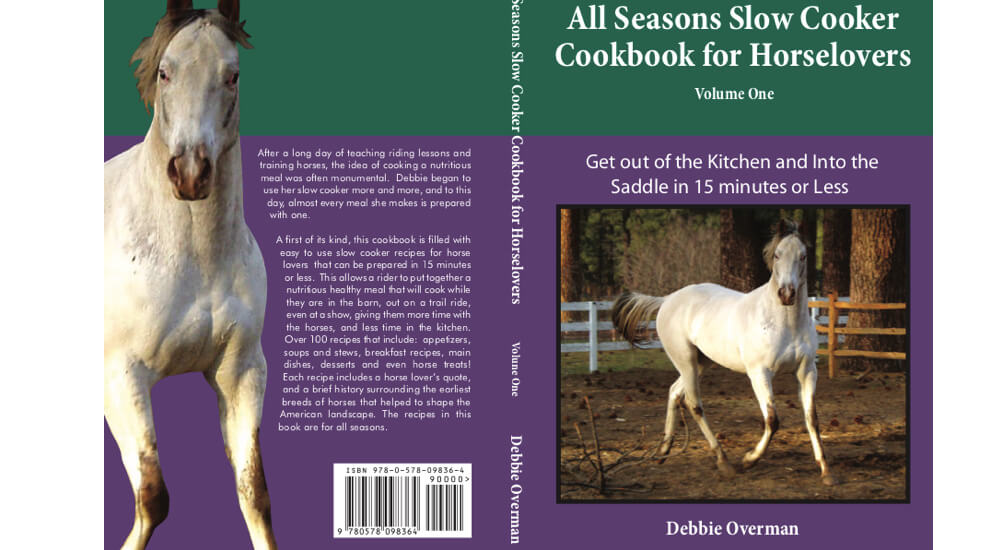 After a long day of teaching riding lessons and training horses, the idea of cooking a nutritious meal can seem monumental. To solve this dilemma, Debbie Overman began to use her slow cooker more and more. To this day, almost every meal she makes is prepared with one leading to the creation of All Season's Slow Cooker Recipes for Horselovers, a first of its kind.
The book has over 100 recipes that can be prepared in 15 minutes or less. This allows a horse lover to spend less time in the kitchen and more time with their four legged friend. Take it to horse shows, rodeos or even camping to prepare quick and nutritious meals that are economical and fun to make. Famous quotes and brief histories of some of the breeds of horses that helped to shape America are included. The book can be purchased on the author's website:  www.winterskymoonranch.com or from Barnes and Noble or Amazon.com.
Editor's Note: Since I don't particularly enjoy cooking, I thought this book was a great idea. Anyone who is a fan of crock cooking will find pleasing recipes in this book. And who doesn't like coming in from the barn on a chilly day and smelling a delicious dinner, already cooked? From beef stew, to scallops in white sauce, to breakfast, lots of meal ideas here.

Published September 2012 Issue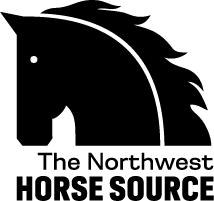 The Northwest Horse Source is an independently owned and operated print and online magazine for horse owners and enthusiasts of all breeds and disciplines in the Pacific Northwest. Our contemporary editorial columns are predominantly written by experts in the region, covering the care, training, keeping and enjoyment of horses, with an eye to the specific concerns in our region.