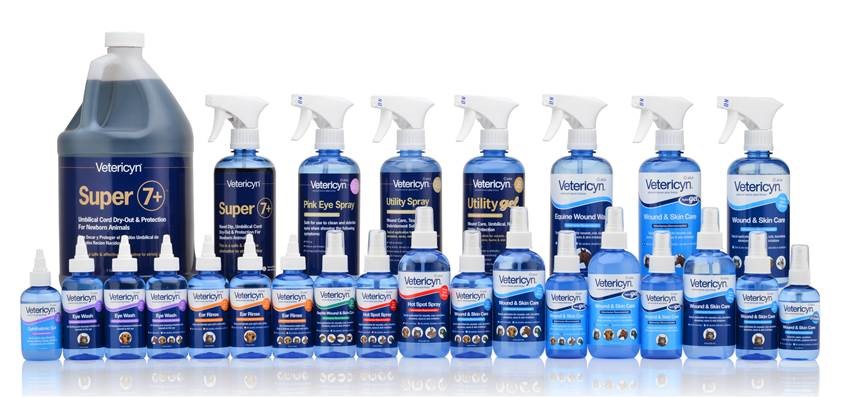 New Vetericyn® Plus — More Effective for Wounds, Eye Irritations, Ear Ailments, Cuts and Abrasions for Use on All Animal Species
RIALTO, California – (April 13, 2015) – Innovacyn, a leader in innovative medical devices in the human and animal health industry, announced a new and improved formulation in their animal line of healthcare products—Vetericyn® Plus, available for all animal species, regardless of age.
Vetericyn Plus is a product line of innovative solutions indicated for wounds, cuts, lacerations, abrasions, ear ailments and eye irritations. Uniquely formulated, the technology platform offers a non-toxic and antibiotic free solution that is highly effective in dermal cleaning and debriding, allowing for optimal healing conditions. The new formulation includes a higher concentration of hypochlorous making it up to three times as concentrated as original Vetericyn without requiring any withdrawal period.
Scott Van Winkle, Director of Animal Health Marketing at Innovacyn stated: "This is the product the animal health industry has been looking for. Because it contains no antibiotics, it is safe to use and will not be harmful to the animal. Our technology platform is evidence based and revolutionary for livestock production."
In response to market demand, Innovacyn recently built a new, state-of-the-art ISO certified manufacturing facility with a current production capacity of four million bottles of Vetericyn Plus a month and the ability to expand further. Vetericyn Plus and Vetericyn VF Plus are available for over-the-counter and veterinary markets, respectively.
With the growing concern of antibiotic use, Innovacyn will continue its research and development to offer a pipeline of innovative products to meet increased industry demand and provide outstanding customer service. They are currently shipping products to over 27 countries worldwide. "A worldwide footprint is a big part of our growth," Innovacyn's Director of Business Development Troy Simmons says. "We are in Canada, Europe, the Middle East and Asia now. We will soon be in South America. As we continue to expand our reach, our goal is to be a global resource and developsafe andinnovative solutions."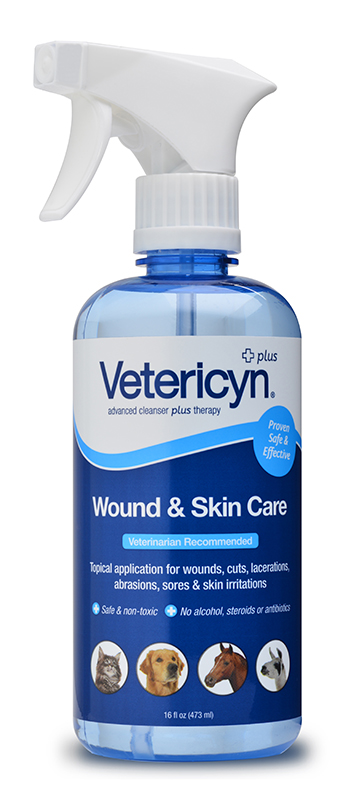 About Vetericyn's Animal Health Products:
Vetericyn offers a dermal wound care line called Vetericyn Plus, a first line of defense intended for the management of skin abrasions, lacerations, minor irritations, cuts and intact skin on animals. It is safe for use on all animal species. Vetericyn Plus products contain advanced hypochlorous technology, an advanced cleansing solution, setting the stage for optimal healing conditions. In addition to its retail offering, the product line includes Vetericyn VF Plus for veterinarians and Super 7 Navel Dip for newborn animal care. For more information, please visit their website: www.vetericyn.com.
About Innovacyn:
Since 2009, Innovacyn, Inc. has been a leader in creating innovative medical devices and solutions, driving advancements in the human and animal health industries. Innovacyn manufactures and markets Vetericyn® Plus, Puracyn® Plus for human use, and Articyn®, a product for use in tattoo application and aftercare. Innovacyn is headquartered in Rialto, CA, USA where the company continues to grow its line of innovative products.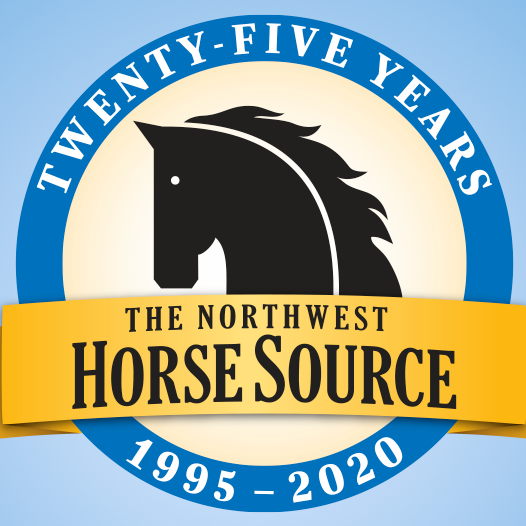 News from the horse industry. Sharing today's information as it happens. The Northwest Horse Source is not responsible for the content of 3rd party submissions.