$50,000 AUBURN STAKES TESTS 3-YEAR-OLDS
AUBURN, Wash. (May 7, 2017) – The road to the Emerald Downs Derby begins Sunday, May 14, with the $50,000 Auburn Stakes for 3-year-old colts and geldings at six furlongs.
The Auburn drew 13 nominations, led by Emerald Downs and Washington champion 2-year-old So Lucky, out to make amends after a third to Keller's Gold and Monydontspenitself in a 5 ½-furlong allowance race last month. Gifted with enormous speed, the son of Coast Guard racked up three front running stakes scores last year and has yet to be outrun for the lead in six career starts.
Kentucky-breds Aqua Frio and A.P. Zona, both trained by Blaine Wright, would be making their local debuts if they start. Aqua Frio was among the top 2-year-olds in Northern California last year, finishing second in the Gold Rush and Oak Tree Juvenile and third in the Golden Nugget. A.P. Zona won twice this winter at Santa Anita and was claimed for $40,000 by owner Peter Redekop.
Keller's Gold has a knack for winning, amassing a 5-3-0 record in nine starts including an 18-1 upset over so Lucky in the April 16 allowance race.
Monydontspenitself and Shot Gun Gary appear to have bright futures, the former winning his only start as a 2-year-old and just missing against Keller's Gold last month, and the latter leading gate-to-wire in his career debut vs. maiden special weights last month.
The 3-year-old colts & geldings series also features the June 4 Coca-Cola Stakes at 6 ½ furlongs, July 2 Seattle Slew Stakes at one mile, and July 30 Emerald Downs Derby at 1 1/8 miles. Additionally, a sweep of the $75,000 Emerald Downs Derby and $150,000 BC Derby on September 9 earns a $25,000 bonus (US).
$50,000 Auburn Stakes, Sunday, May 14
3-Year-Old Colts & Geldings, 6 Furlongs
Horse . . . . . . .Owner. . . . . . .Trainer
A.P. Zona (3-KY) Peter Redekop B.C. Ltd. Blaine Wright
Aqua Frio (3-KY) Peter Redekop B.C. Ltd. Blaine Wright
Gravel (3-ORE) Larry Welliver D. Van Horne
Jilotepic (3-KY) St. George Stable LLC Efren Loza Jr.
Keller's Gold (3-WA) Swag Stables & 20/10 Stables David Martinez
Mixo (3-WA) Oak Crest Farm LLC David Martinez
Monydontspenitself (3-KY) Where We At Kay Cooper
Rio Norte (3-WA) Mark Dedomenico LLC Mike Puhich
Seau (3-KY) Dedomenico, Hill 'n' Dale, Sikura, et al J. Hollendorfer
Sharkzilla (3-CAL) John Parker Candi Tollett
Shot Gun Gary (3-KY) Gary Hughes Doris Harwood
So Lucky (3-WA) Pegasus Too & Rising Star Stable Howard Belvoir
Sure Sweet (3-CAL) Donna Hjort & John Moresco Donna Hjort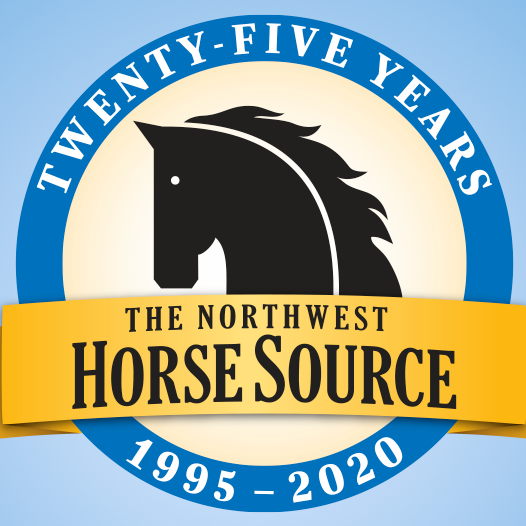 News from the horse industry. Sharing today's information as it happens. The Northwest Horse Source is not responsible for the content of 3rd party submissions.