A new Kickstarter campaign is creating "measurably" better lives for horses
SCOTTS VALLEY, CA – "The majority of the world's 58,000,000 riding horses and 100,000,000 pack animals are being injured, to some degree, every day, because their saddles do not fit," says Robert Ferrand, inventor of Saddletech. "For more than 20 years, computer saddle-interface-pressure-measurement research has documented that very few saddles actually "distribute pressure evenly" on the animal's back."
How is this possible in an era of high technology? "Because, the international saddle industry does not provide any accurate standard of measurement that would permit the saddle industry or the saddle consumer to determine which saddle will accurately fit their horse," says Ferrand.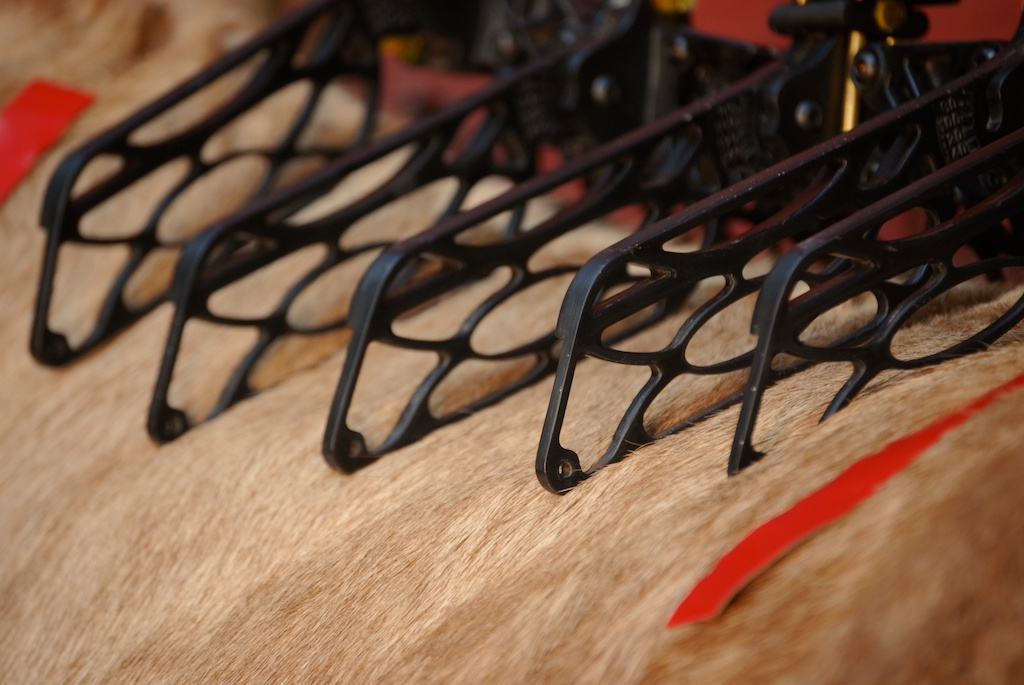 Ferrand has initiated a new Kickstarter crowdfunding campaign: 4D Measurement – Protecting Horses From Saddles aims to solve this saddle fitting problem by renting the state-of-the-art three-dimensional-horse/saddle-measurement-instrument directly to the consumer, and the computer saddle interface pressure measurement instrument to their veterinarian, so that the consumer and their veterinarian, not the saddle maker, can determine the fit of the saddle more accurately, before they buy the saddle.
Search Google on "saddle fitting" and a multitude of variations of the "9 Steps of Saddle Fitting" are listed by a number of individuals or organizations. These various saddle fitting methods have four things in common that challenge the foundation of these methods.
·        No "Calibrated" three-dimensional measurements are provided to define the shape of the horse or the saddle that would permit an accurate comparison of these two shapes, to be possible.
·        No "Calculation" to account for the downward "deflection" of the animal's back caused by Gravity, in the form of the Riders Weight – which causes the back of the animal to change shape when mounted.    
·        No "Interface Pressure" measurements to validate that any of their saddle fitting methods or saddles actually distribute the pressure evenly on the horse's back.
·        No use of the "Scientific Method" applied to Fitting Saddles, to validate any saddle fitting methods.
Few people can actually prove that any saddle fits, because there are no calibrated measurements available to make any determination.
There are thousands of equestrians who really do want to know if their saddle fits. This Kickstarter campaign has been organized just for these equestrians who want to be sure that their horse is not injured by the saddle.
"Calibrated" 3D Horse and Saddle Measurement will empower the consumer to:
·        Protect their horse from saddle related injury
·        Protect themselves from buying a saddle that does not fit their horse
·        Permit existing saddles to be accurately adjusted to the horse, over time.
·        Provide evidence to legally demand a refund
·        Validate that the 3D gauge measurements are accurate by employing the "Scientific Method"
·        Most importantly, be able to find a saddle that really does fit their horse, employing mathematics.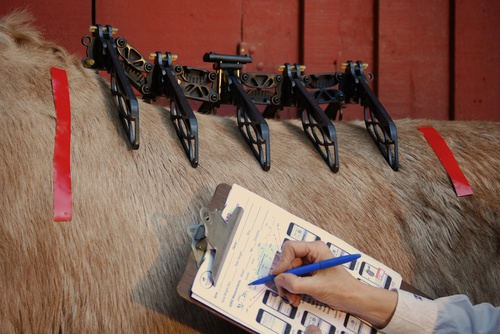 What completely differentiates this saddle fitting program from all others is not only the revolutionary 3D saddle measurement Mk 7 Gauge, but additionally, this Kickstarter campaign permits the "Fourth Dimension" – the "computer saddle interface pressure measurement system" to be rented directly to the saddle consumer's equine veterinarian.

This reward permits the veterinarian to employ the "scientific method," to validate that these saddle measurements are, in fact, accurate and the saddle pressure is "evenly distributed" on the horse's back. Thereby, providing objective calibrated saddle interface "pressure" measurement evidence that this saddle "fits" this horse.

This Kickstarter Campaign is in the finishing touches and is not live yet. Currently, the inventor is collecting 2,000 subscribers to the newsletter announcing the launch of 4D Measurement – Protecting Horses from Saddles Funding Campaign. So sign up and tell your friends…..to protect the horses…and themselves.

To sign up for the newsletter and "preview" this project's vision, goals and history visit http://www.saddlefittingsimplified.com

<!-comments-button-->