American Horse Publications Seminar inspires again
I'm at 40,000 feet basking in the memories of a great weekend at the American Horse Publications Seminar in San Diego. It's always good to reconnect with old friends as well as meeting some new ones. On the flight home I had time to contemplate the training sessions and catching up with the great friends I've made over the years and feeling incredibly energized.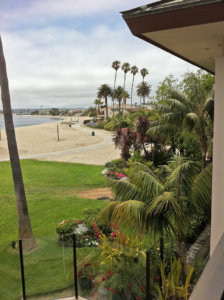 I've never met a more positive, close-knit group of people in my life. Even though we come from all corners of the US as well as Europe, there's a kindred spirit that keeps us all connected. The equine publishing world shares a common bond, the love of horses. This year we dipped our toes in the ocean shores of San Diego in one of the most beautiful, restful places on the West Coast.
The economy has been a rough ride for all of us, but we've learned some incredible lessons. Lessons in saving, creative trimming, living with less, connecting through conference calls and renewed friendships and business relationships, we just seem to come together as a community.
As we bring you this "educational opportunities" issue I'm reminded how valuable ongoing training and education is to our readership. As we continually work towards new avenues of information and the dissemination of it we, as an organization, have the energy and enthusiasm to keep our readers informed and entertained. I'm so very proud to be a part of this group. I'm just glad they found me.
I look forward to the pursuit of new training information, horse care tips, heartwarming stories and great products and services. The support of our advertisers is amazing and I truly appreciate them bringing you this magazine every month. While we learn to connect through the web, email, Facebook, Twitter, texting and all the other electronic mediums, don't forget the warmth and connection you find by just being with your friends. Much like the print publication, there's a warmth and connection that cannot be replaced by all these gadgets that we can't seem to live without.
Many thanks for being loyal readers and supporters of the magazine. I'm truly blessed to have the privilege of working in the industry I love. Please enjoy the late summer afternoons in the Northwest. Have a great month and enjoy the ride!
Quote of the month:
The happiest people don't have the best of everything. They just make the best of everything.
~ Anonymous
Published August 2011 Issue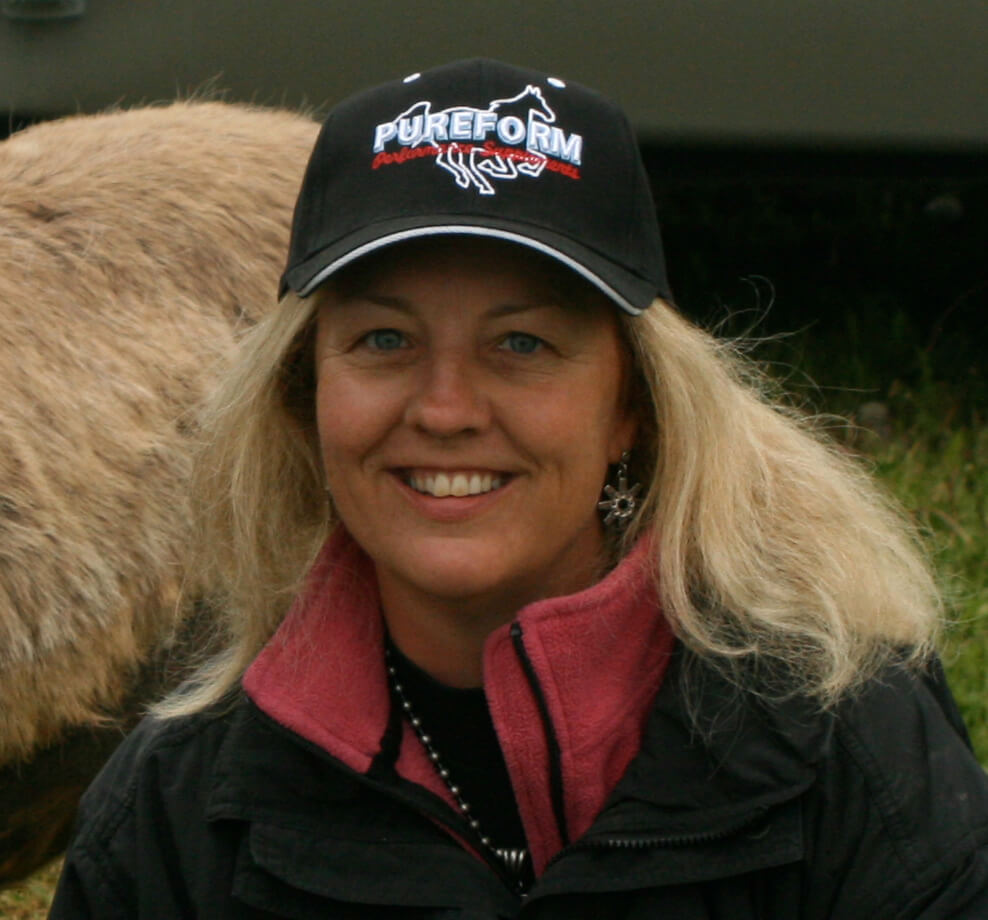 Owner/Publisher Karen's lifelong love of horses began at a very early age when she wore out a couple of rocking horses before convincing her parents to get her the real thing. That ill-tempered bay gelding, Brandy, was a challenge for the young horsewoman, but it drove her ambition to become a horse trainer. After attending Canyonview Equestrian College's Horsemanship Program, Karen realized she needed work that was a little more lucrative than training, so she took a job with Customs Brokerage to pay the bills. There, she discovered an affinity for computers and a talent for creating informative, entertaining newsletters. The Northwest Horse Source began as such a letter in December 1995, with a distribution of 1000 copies for its 12 black and white pages. Since then, it has grown into beautiful, all-gloss magazine with the largest coverage of any free equine publication in the Northwest – a distribution of over 14,000 copies and over 500 locations monthly. Not bad for the results of one woman's dream to work with horses!
Today, Karen remains involved with every aspect of the magazine and treasures the community of thousands who share a common passion. Somewhere in the wee hours of the early mornings and late evenings, she still finds time to care for April, her gorgeous and sweet-tempered Quarter Horse.