Spring is finally here! Flowers are blooming, grass is growing, the days grow longer, and the mud is drying up. This is the time of year when Northwest horse activities really begin to ramp up. It's time to choose which equine events to put on your calendar, set goals to move your riding and training to a new level, or try a new activity or discipline with your horse. And few venues offer as much instruction and inspiration as a horse expo.
The Idaho Horse Council proudly hosts the 34th Annual Idaho Horse Expo, April 10-12, 2020 at the Idaho Horse Park in Nampa, Idaho. With multiple clinicians, demonstrations, shopping, vendors, and even a private treaty horse sale, attendees from many disciplines are sure learn and be motivated. Learning will range from in-hand and ground training for owners of young horses to advanced maneuvers in dressage, western dressage, trail, ranch riding, reining, roping, and more.
Clinicians, Presentations, Seminars and More
Clinicians include headliners Josh Lyons who will teach general horsemanship, and Julien Beaugnon, a past trainer for Cavalia, teaching liberty and trick training.
Michelle Binder will teach relational riding with her expertise in Western dressage, and Lucia Clementson teaches colt starting and advanced training for reining and cow horse events.
Other clinicians include Wade Black (the 2019 Wild Card winner of The Road to the Horse competition in Kentucky), Butch Mowdy, Shelby Rosholt, Dana Lovell, Nadine Schwartzman, Matt Livengood, Linda Hollingsworth Jones, Kelly Jamison, and Heather Gable. The Snake River Reining Association will be back with their popular "Ride a Reiner".
Multiple presentations will instruct you on numerous topics such as fire management, tack, equine law, the judge's perspective, basic horse keeping, and many others. Bob Long, winner of the 625-mile Mongolian Horse Race will give a presentation on Friday, April 10 from 4:00 to 6:00 pm.
Demonstrations include backcountry packing, sidesaddle, farrier work, saddle fitting, draft horses, yoga for horseback riders, and more. With over 100 vendors, you can shop to your heart's content.
The Blue Ribbon Horse Sale is back this year! This is a private treaty horse sale, where the seller and buyer do their own bartering and buyers are able to try a horse before buying. If you are looking for that special horse, come see what's available and take home a winner.
Kids' Activities, Breed Showcase, and Evening Performances
The popular kids' activities will feature Breyer Horse painting with a model horse show following. There will also be stick horse races, "learn to rope", and the Easter Pony Hunt on Sunday. And remember, kids under 12 get in free all three days!
Featured events are a breed showcase Friday night and the Saturday Night Extravaganza with horses dancing to music and exciting drill teams and acts. Sunday will have a Pony Express Race.
The grand finale is a colt starting competition that will be in the main arena each night. Come cheer on your favorite trainer or colt! The finals on Sunday night determines the winner of this great event.
Don't miss the Easter Horseback Sunrise Service from 8:00 to 9:00 a.m. on Sunday. It's a non-denominational service with music. It's sure to be a wonderful, inspirational Easter event.
There's something for everyone at the Idaho Horse Expo! For more information visit www.idahohorseexpo.com.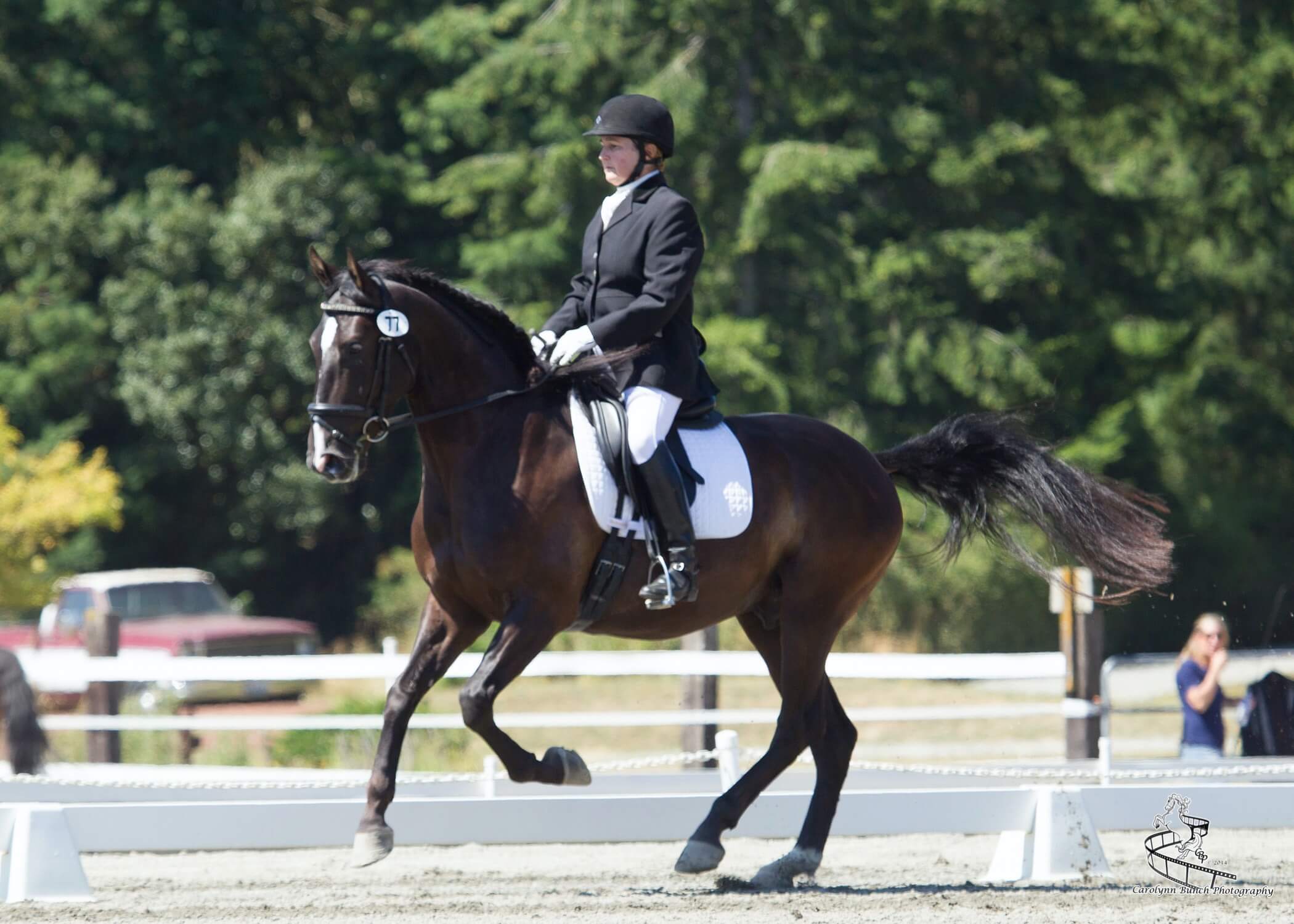 Kim Roe grew up riding on the family ranch and competed in Western rail classes, trail horse, reining, working cow, and hunter/jumper. She trained her first horse for money at 12 years old, starting a pony for a neighbor.
Kim has been a professional dressage instructor in Washington state for over 30 years, training hundreds of horses and students through the levels. In recent years Kim has become involved in Working Equitation and is a small 'r' Working Equitation judge with WE United.
Kim is the editor of the Northwest Horse Source Magazine, and also a writer, photographer, and poet. She owns and manages Blue Gate Farm in Deming, Washington where she continues to be passionate about helping horses and riders in many disciplines.