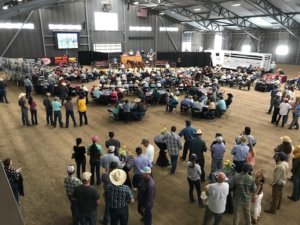 Amazing horses settled amongst spectacular layered views of mountain ranges and historic dude ranches in lies Livingston MT. Just north of the Yellowstone National Park is The Heart K Ranch Land and Cattle Company Arena where on September 7 and 8th of 2018, The League of Legends Invitational Horse Sale hosted by Turner Performance Horses held their 2nd annual select sale. With a showcase of proven, versatile and all-around performance horses we were excited to provide buyers with their new Legend.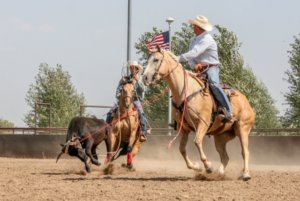 September 7th Friday was Amazing – We offered a special viewing called Casual Friday, it was an opportunity for the buyer, horses and consigners to meet and interact one on one.
September 8th SALE DAY 8am Trail, Ranch Horse Challenge, and Preview – The Trail Horse and Ranch Horse Challenge were judged., winners were recognized and awarded prizes.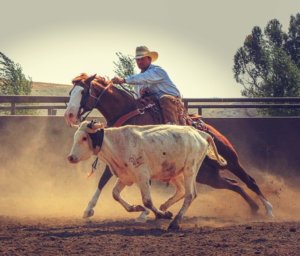 Trail Horse Challenge – Consisted of various obstacles, bridges, gates, poles/logs and slickers.
Ranch Challenge – Consisted of a Reining Pattern, Working Cow down the fence one direction, Roping and Steer Stoping
Preview – As soon as the Challenges were over we rolled into the Barrel Racing, Calf/Breakaway Roping and Team Roping preview.
@ 4pm All the Excitement Began "Time to sell some amazing horses" – Started with the National Anthem performed by Sam Peterson from Bozeman, MT and leading us in the Invocation was Auctioneer Steve Friskup from Muleshoe, TX on the block along side of our auctioneer was our Pedigree and Preview announcer Shawn Holden from Pollock, TX. Awards were given to our Trail Horse Challenge Champion: Lot #10 Mr. Heavenly Stylish consigned by Turner Performance Horses and sold for $39,500.00 the Turners continued their success with also winning the Ranch Horse Challenge: Lot #13 A Real Shiny Gun which sold for $45,500.00 our Reserve Champion in both events was won by Lot #21 Lil Peppys Chance consigned by Luke Wiggins and sold for $20,000.00. A true highlight of the evening was awarding the Super Horse Award, this is our people's choice award, voted on by the people who they believed deserved the title of Supper Horse, and it was awarded to Lot #42 Lil Gun a 2011 Quarter Pony consigned by 11yr old Alexis Hutchings. Lot#1 started off the bidding with a 2017 Palomino Gelding WF Golden Drifter "Prince", for the second year we were excited to donate 50% of the proceeds from Lot #1 to the MT High School Rodeo Assoc. As the evening continued the number of buyers and phone bidders were very strong from all over the USA, Montana, New Mexico, Ohio, North Dakota, Arizona, Washington, Kentucky, Georgia, Oregon, Tennessee, Nebraska, California and Canada were Amazing.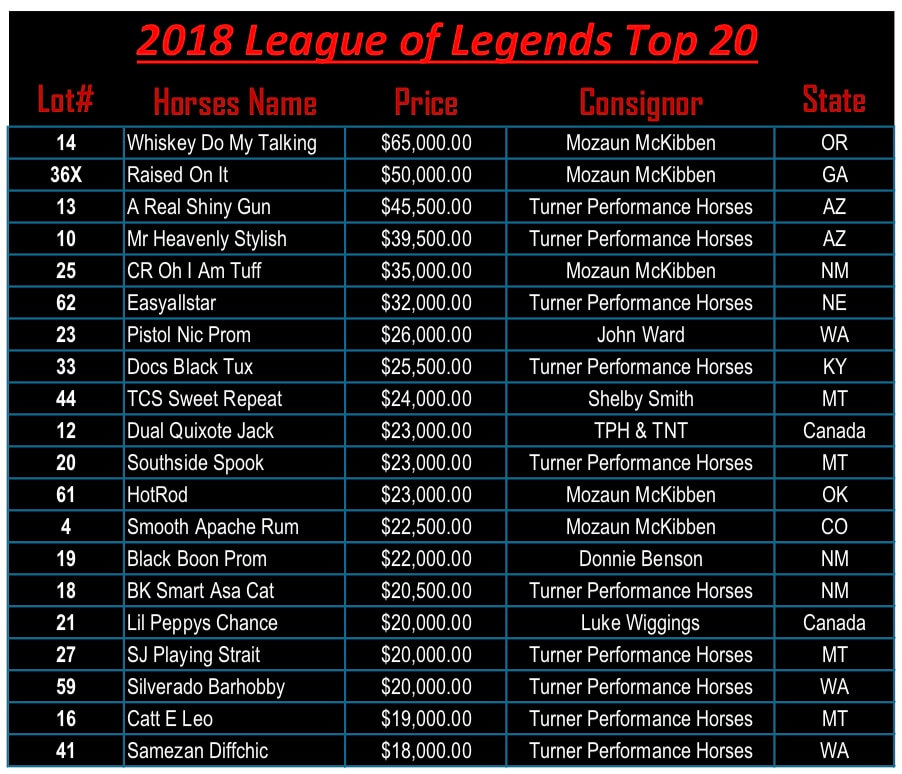 Our overall Average was $16,349.00, High Seller was Lot #14 Whizkey Do My Talking consigned by Mozaun McKibben for $65,000.00., Top 6 Average over $30K and Top 20 Average over $20K. Words cannot express our gratitude and appreciation for all the buyers support and kind patronage.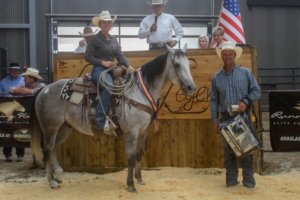 This year we were so blessed and thankful to all our staff for their hard work and dedication plus a huge thank you to our amazing and fun sponsors! Running Horse Feeds hosted lunch for our registered bid numbers, Cannon Falls Trailers, Western Lifestyle Insurance, RDO Equipment, Team Equine, Badlands Tack, MT Wild Rags, S&R Custom Panels, Pro Roper Supply, Bar 86, Rockin Out, Draw It Out, Spur Line, Blue Dog Provision, Yellowstone Pioneer Lodge and Turner Performance Horses for providing some outstanding Trail, Ranch, Super Horse, and High Buyer/Seller awards. Plus our personal favorites the buyer swag bags that were full of exceptional swag ranging from custom hookin halters, copper mugs, and discount cards for apparel and gear that was given with each horse that was sold (some buyers walked away with several bags in tow)!
We are excited and can't wait for September 6-7, 2019 please join us in Livingston MT at the Heart K Arena for our 3rd annual League of Legends Invitational Horse Sale hosted by Turner Performance Horses! Also, be sure to like our FB Page and check out our website for sale updates turnerperformancehorses.com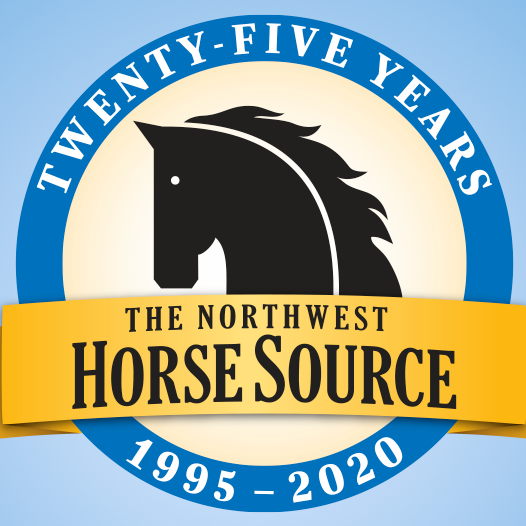 The Northwest Horse Source is an independently owned and operated print and online magazine for horse owners and enthusiasts of all breeds and disciplines in the Pacific Northwest. Our contemporary editorial columns are predominantly written by experts in the region, covering the care, training, keeping and enjoyment of horses, with an eye to the specific concerns in our region.