Q:
I have a 14-yr-old Morgan gelding- he has been showing global soreness of muscles?  joints?, these seem to come and go. he will some times have swelling in one joint then another then sometimes there is no swelling at all. Bute does help somewhat for a short period of time. I am trying to ride dressage and every time we try to increase the intensity of the training he seems to crash (? trigger)- have had fetlocks/hocks/stifles x-rayed have had hocks injected have him on adequan Qmo- Had him tested for lime dx. Have made sure he has all minerals and fat- with low carbs. have changed farriers- saddle fitted -teeth done. currently he looks totally like none of his joints from the hips down are working and he looks like everything hurts him. This has been going on for 2 1/2 years- Is there any diseases that cause flares and remissions- have heard of another tick born dx that doesn't show on lime titer (?name?). HELP!
Mary Ann
---
A:
Hi Mary Ann,
Sounds like you've been working with your veterinarian extensively trying to get this figured out and that you have addressed several possibilities.  Does sound like other tick borne diseases in horses, such as Anaplasma or Babesia.  You probably have checked into the possibilities of muscle diseases, such as PSSM.  If you haven't, I strongly recommend that you do.  The University of Minnesota has been the focus of extensive research on this and other muscle disorders.  There staff can be extremely helpful.  There is a well designed web page that I urge you to check out:   http://www.cvm.umn.edu/umec/lab/PSSM/home.html
You'll see there that Morgans tend to have a higher incidence of PSSM Type 1.
I hope this helps.
Good Luck and let me know what happens!
Dave Sauter, DVM
Kulshan Veterinary Hospital
Lynden, WA.   98264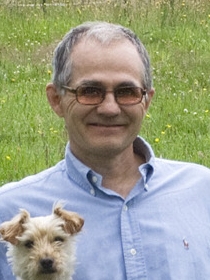 Dave Sauter is a Minnesota native and graduated from the University of Minnesota in 1987. Following graduation he interned at Rood and Riddle Equine Hospital in Lexington, Kentucky. After this internship, he continued to work exclusively with horses for another five years in Kentucky before moving out West and joining Kulshan Veterinary Hospital in Lynden, WA. He is a member of the AAEP, AVMA and the WSVMA. For more information about Kulshan Veterinary Hospital call 360-354-5095 or email drkulshan@msn.com. www.KulshanVet.com