Sharing the American Quarter Horse at Wrangler Camp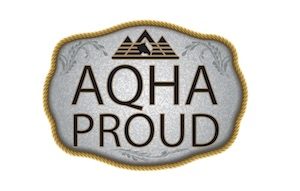 Washington State Quarter Horse Association was the 2014 Affiliate Achievement Award grant recipient, funded by Bank of America. WSQHA has won the award two years in a row and it is an incredible honor. This grant provides $10,000 in funding to be able to run innovative projects. Our grant this year will allow us to reach out to Boy Scouts, Girls Scouts and Camp Fire members to introduce them to the world of the American Quarter Horse while earning merit badges. This program will be held at the Rancho Laguna Heart facility in Snoqualmie, Washington. Rancho Laguna Heart is one of our non- profit charity partners.
Camp dates this year are June 28-29, July 29-30, August 5-6 and August 7-8. Cost is $40.00 for the two day sessions and includes a free membership to the American Quarter Horse Youth Assoc. and Washington State Quarter Horse Assoc. WSQHA is excited to share the American Quarter Horse with youth in a Wrangler Camp setting. Learn more at wsqha.com or email cuteloper@aol.com
Originally Published July 2014 Issue
WSQHA is the AQHA affilate group for Washington State. WSQHA is committed to encouraging the growth and development of the American Quarter Horse through showing, trail rides, community outreach and much more!