Thank You to Our Sponsors
by Sally Sutherland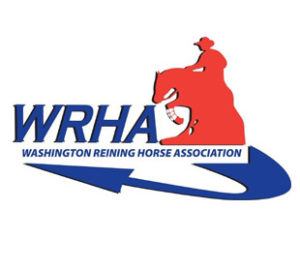 The Fall Spectacular in Wenatchee was well attended with many riders putting the finishing polish on as they got ready for the affiliate finals. The highlight of the show was the Maturity class for horses 7 years old and over and the Derby for 4, 5 and 6-year-old horses.
Mike Stokes of Spokane won the Open Maturity on Wish Chic and was second on Gundealer. In the nonprofessional division, Gina Wigen of Rathdrum, Idaho won on Stelle Estrisce Whiz while Gundealer was again second with his owner Dana King riding.
The Open Derby was also won by Mike riding Spicy Chic Dream for owner Lynn Johnson, and Scott Seeklander came in second on Bee A Great for owner Lynn Johnson. Debbie Estrin of Rocking E Feeds on Gotta Nu Gun won the level 4 nonpro Derby and tied in the prime time Derby with Gail Seeklander on Dregers Spark. Debbie's Stancik Nonpros barn mate, Janet Hurlburt was second in the level 4 on her horse ARC Magnum PI.
The WRHA would like to thank our wonderful sponsors for another fine year! Our Diamond sponsors are David and Terri Stroud, Sky River Equestrian Center, Timberland Homes and Maria Danieli Real Estate. Platinum Sponsors are Rhodes River Ranch, Heritage General Building Contractors, Presco Telecommunications, Red Pony Insurance, Evergreen Equine and Stancik Non Pros. Gold Sponsors are Eric Carlson DDS and Rocking E Feeds. Thank you all for a wonderful 2016!
Originally Published December 2016 Issue
Washington Reining Horse Association's objective is to promote and encourage the showing of reining horses; and to develop and dissemble informational material deemed desirable to provide contestants and spectators a better understanding of a proper performance of the reining horse in the show arena. Our club has members from under ten years of age to over seventy years old and classes are offered from beginner riders to national level open riders. Learn more at www.wrha.net