Honoring the Talented Trainers and Facilities in the Reining Community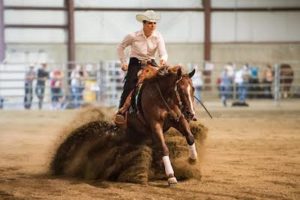 Washington Reining Horse Association is fortunate to have many talented trainers and facilities as sponsors supporting local reining.  This month's magazine is dedicated to trainers and facilities so we wish to acknowledge and thank our sponsors.  Without sponsor support we would not be able to put on our annual show series: The Spring Fling and Derby, The Classic and The Fall Spectacular and Futurity.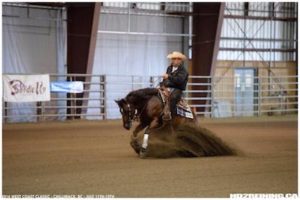 We appreciate the support of the following trainers and facilities and wish you much future success: Diamond Sponsor Sky River Ranch of Sultan, WA, home of Stancik Quarter Horses; Platinum Sponsors Stancik Quarter Horses and Rhodes River Ranch of Arlington, WA; Silver Sponsors Silver Aspen Ranch of Auburn, WA; McKinzie Quarter Horses of Wenatchee, WA and Kari Klingenberg who trains out of Lucky 13 in Arlington,WA.  We also thank Bronze sponsors Cory Hutchings and Nicole Renick who train out of Big Iron Ranch in Stanwood, near Arlington, WA. Our full list of sponsors can be found at www.wrha.net/sponsors-2/ Please consider our sponsors for your boarding, training, insurance, tack, feed and other needs. WRHA can be found online at wrha.net and on Facebook.
Originally Published September 2014 Issue
Washington Reining Horse Association's objective is to promote and encourage the showing of reining horses; and to develop and dissemble informational material deemed desirable to provide contestants and spectators a better understanding of a proper performance of the reining horse in the show arena. Our club has members from under ten years of age to over seventy years old and classes are offered from beginner riders to national level open riders. Learn more at www.wrha.net