Congratulations to Payton Anderson, Graysen Stroud, and Danielle Hagerty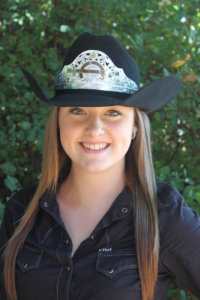 The Washington State Quarter Horse Association is pleased to announce that Payton Anderson, age 16 and a junior at Monroe High School in Monroe, WA has been named WSQHA Emerald Queen. Presentation and crowning took place during the evening festivities prior to the Emerald Master's Futurity event at the Monroe, WA fairgrounds on September 7. Payton has been riding and showing Quarter Horses since the age of 9. She also attended the American Quarter Horse Youth Excellence Seminar in Amarillo, Texas this year and is the Vice President of the Washington State Quarter Horse Youth Association. In addition, she plays volleyball and attends Cascadia Community College. Payton would like to thank her parents and horse trainers Mike and May Edwards for being such great role models and always supporting her through her time with the Washington State Quarter Horse Association. As WSQHA ambassador, Payton's duties will include outreach, interaction and support to the equine community at various events throughout the state. She will also provide awareness and promotion of the Washington State Quarter Horse Association and its affiliate Youth Association. As queen, Payton is working with the WSQHYA to organize a state wide winter wear drive to benefit the Boys and Girls Club. The WSQHA Emerald Queen receives prizes sponsored by supporters and a $500.00 scholarship sponsored by the WSQHA. The WSQHA also selected two princesses to the royal court: Graysen Stroud, age 15 from Snohomish, WA and Danielle Hagerty, age 18, of Graham, WA. Each princess will receive a $100.00 Scholarship.Visit us on the web at WSQHA.com and on Facebook.
Published November 2012 Issue
WSQHA is the AQHA affilate group for Washington State. WSQHA is committed to encouraging the growth and development of the American Quarter Horse through showing, trail rides, community outreach and much more!