Meet "Poker Alice"
by John Brand, Buckaroo Leather Products
"Praise the Lord and place your bets. I'll take your money with no regrets."
This quote is not from the famous poker player Johnny Chan, but from Alice Ivers Tubbs or "Poker Alice."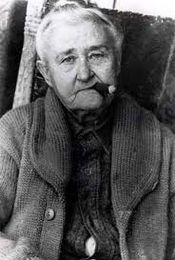 Alice was born in Devonshire, England in 1851. Her father, a schoolmaster, moved the family to Virginia and finally to Leadville, Colorado. This is where her life—and name—would change. When Alice was 20 she married Frank Duffield, a mining engineer.
Frank enjoyed the popular past time of most old west mining towns, gambling. Not wishing to stay at home, Alice accompanied her husband.  Soon, she was sitting at the poker table with him. When Frank was killed in a mining explosion she took to the poker tables to earn a living. She was skilled as both a player and a dealer. Her beauty, sophistication, and style made her a welcomed and popular player at all the gambling halls. Simple Alice Tubbs from Virginia was transformed into Poker Alice. She moved from mining town to mining town puffing on a large black cigar and winning thousands. At one point she claimed to have $250,000.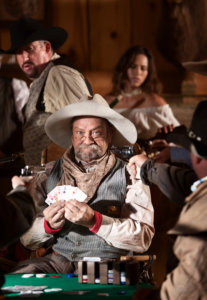 Poker Alice did not shy away from trouble either. She always carried a .38 revolver. On one occasion when a drunken miner threatened Tubbs with a knife, Alice pulled out her .38 and put a bullet in his arm. Her poker playing skills became widely known throughout the west and she took to the road, going as far as New Mexico. While there she won $6,000 at the Gold Dust Gambling House. Poker Alice finally ended up in Deadwood, South Dakota where she married again. For a time she became a wife, mother, and rancher, a far cry from the poker tables.
Alice focused on family until, once again, the death of her husband forced her to earn a living and back to the poker tables she went. In and out of gambling halls (and even jail, more than once), she owned her own saloon at one point. In 1930, Poker Alice died of surgery complications. She was 79.
For more interesting western history, how-to videos, and great leather products visit buckarooleather.com.
Published July 2013 Issue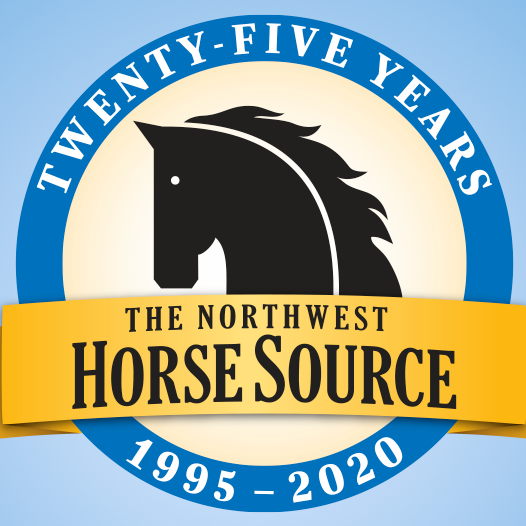 The Northwest Horse Source is an independently owned and operated print and online magazine for horse owners and enthusiasts of all breeds and disciplines in the Pacific Northwest. Our contemporary editorial columns are predominantly written by experts in the region, covering the care, training, keeping and enjoyment of horses, with an eye to the specific concerns in our region.