Meet Karen and Patience O'Neal, Mother/Daughter Eventing Duo
By: Kim Roe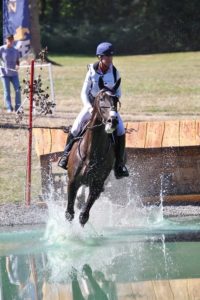 Two of the most successful and talented Three Day Eventing riders on the West Coast just happen to be mother and daughter. Karen and Patience O'Neal won their respective divisions at the 2016 Area 7 Championships at Aspen Farms in September. Karen won the Intermediate Area 7 Championship on My Lucky Day, owned by Bo and Linda Weeks, and daughter Patience won the Open Intermediate on her own gelding, Huw Mungus. This may well be an unprecedented accomplishment in the eventing world. It certainly is unusual.
Karen O'Neal is an FEI (International) three-day event rider, US Eventing Association Instructor Certified Level 3 Instructor, as well as an upper level dressage competitor and coach. She also teaches and competes in show jumping.
Karen was born into a family with generations of equestrians and received her first pony as a toddler. She started her show career at just 3 years old. During her teen years she rode in the hunter, jumper, and equitation rings as a catch rider on countless horses and evented through to the Intermediate level. At only 14 years old Karen won the Area X Preliminary Championship on a backyard horse she had found and trained herself.
At an age when many teenage girls are trying to distance themselves from their mothers, Patience O'Neal is following closely in her successful mother's footsteps. At 14, Patience won the silver medal at the North American Junior and Young Riders Championships – the youngest rider to ever do this. Patience has pushed the limits in eventing, moving up to each level as she becomes old enough to be within the rules. She will move up to Advanced when she turns 18.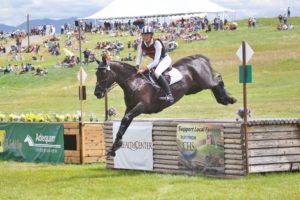 Patience was selected last year to train with Olympian David O'Connor at the United States Equestrian Federation's High Performance Camp for youth under 18 years. Patience has her hopes set on Rolex, Kentucky and dreams of being on the U.S. Olympic team someday. She has the talent and drive to make it a reality.
Patience trains and competes her 6-year-old gelding Huw Mungus, a nearly 19 hand (yes, you read that right) Welsh Cob/Thoroughbred. Huw has a super temperament — brave and strong-willed — which makes him perfect for the cross-country phase. He also loves and is talented at the dressage. Patience and Huw were chosen to participate in the United States Dressage Federation Junior/Young Rider Training Program with George Williams at Donida Farm (quite an honor for an eventing rider to cross disciplines and have success in the dressage world too). Patience is working toward competing in FEI level dressage and plans on competing at the highest levels in show jumping too. She is an example of what a great three-day rider should be: talented at all three phases of the sport.
Patience is also a successful and competitive volleyball player and has received offers for scholarships to colleges. Her plans for college are not yet firmed up, as she is considering going directly into the horse business full time after she graduates high school. She has helped her mother train and care for the horses in their program for years now, and she currently teaches a number of lessons each week and coaches pony club. Making the transition to full-time professional horse trainer would be easy for her. Karen is not sure this is the correct choice but, ultimately, is leaving the decision up to Patience.
This mother/daughter team is exceptional in that they currently compete against each other. They joke about who's going to be on top after dressage, but the nature of eventing always makes them happy to see the other successfully cross the finish line after cross-country. They are a unique team, supporting and cheering each other on.
Karen and Patience regularly attend CrossFit together. They train at Freedom Run Equestrian which is located at Reber Ranch in Kent, Washington.
At press time, the O'Neals were headed to California to compete in the Woodside CIC** event. They will be competing against each other there, and though there may be a little healthy competitiveness and joking as to who will come out on top, we can be sure they will be cheering each other on as they cross the finish line.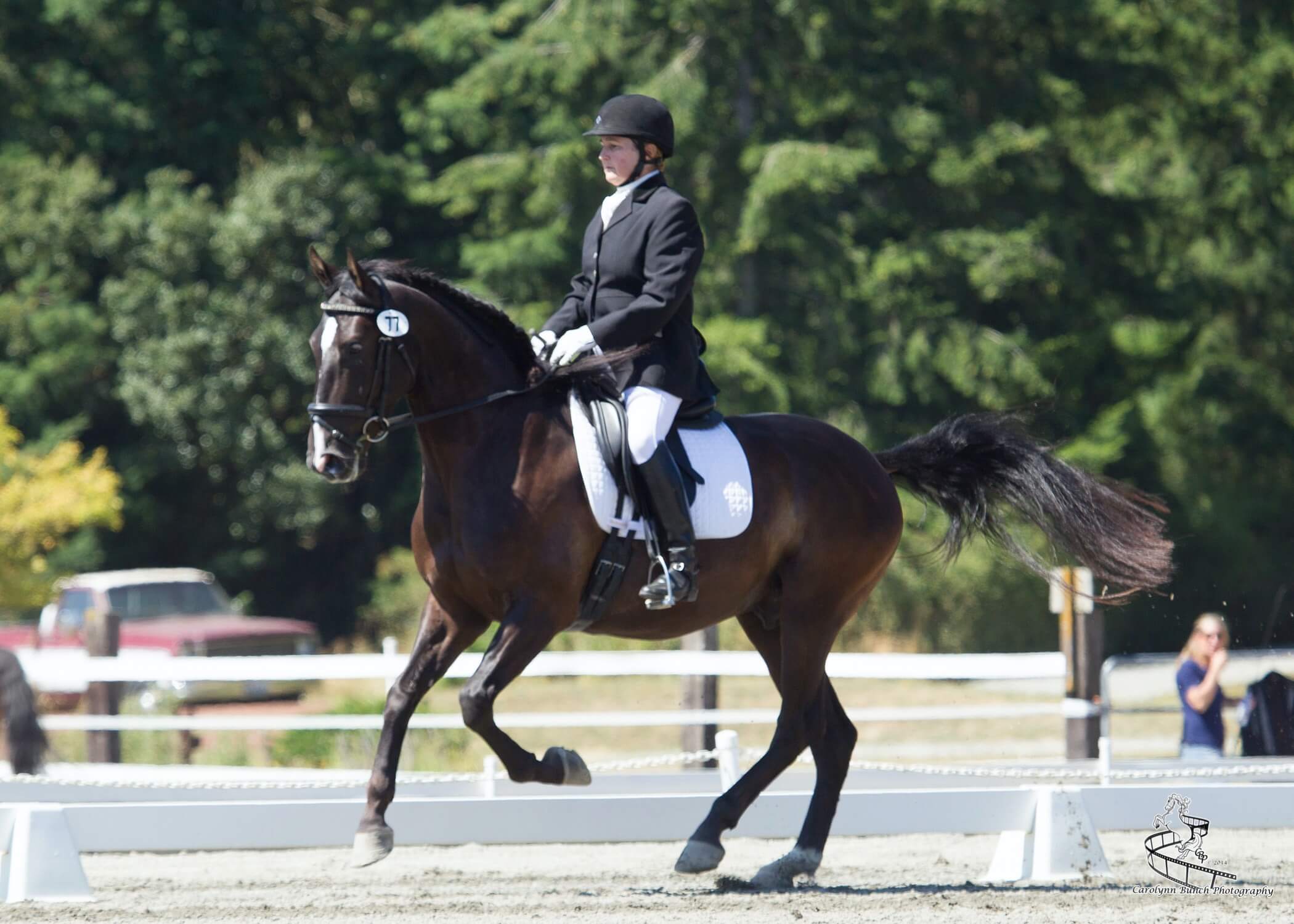 Kim Roe grew up riding on the family ranch and competed in Western rail classes, trail horse, reining, working cow, and hunter/jumper. She trained her first horse for money at 12 years old, starting a pony for a neighbor.
Kim has been a professional dressage instructor in Washington state for over 30 years, training hundreds of horses and students through the levels. In recent years Kim has become involved in Working Equitation and is a small 'r' Working Equitation judge with WE United.
Kim is the editor of the Northwest Horse Source Magazine, and also a writer, photographer, and poet. She owns and manages Blue Gate Farm in Deming, Washington where she continues to be passionate about helping horses and riders in many disciplines.