Horses Help Us Find our Strength
After a 12-year hiatus from showing in National Reined Cow Horse Association shows, I stepped back into the show pen recently in Nampa, Idaho. Last year I gingerly entered five or six National Reining Horse Association shows on my 2018 Stallion OHickory Rey (Garth), but I didn't see myself ever competing in cow horse events again. To be frank, even though it's my very favorite discipline, it's just too fast and dangerous for me now. I told myself I was content watching our horses show in the open division with our trainers.
A couple months ago, my trainer Matt McAuslan convinced me that it would not be dumb for me to get my boxing class card. In the NRCHA, a competitor can fall back into the boxing class (a class where there is rein work and the competitor only boxes the cow in the end of the pen, rather than completing the fence work). I felt very self-conscious about coming back to the sport where I spent most of my 20s and 30s as a now far more timid rider. I don't get to ride very often, and even before we left for Nampa, I think Matt had his reservations about my potential success based on my performance in lessons. In any case, I entered and hit the road.
My mom flew in to meet me and make the 10-hour drive. We got there and the first thing the next day was the reining. I have been doing the reining quite a bit over the last year, and it's my horse's strength, so it was a great place to start. In the warmup Matt prepared Garth, and then I stepped on and my nerves were getting the best of me. My name was called, I walked through the gate, and I struck up a lope. Garth felt super, and I was surprised to find I wasn't all that nervous. I loped through the center and pushed him up into a large fast circle. I was cruising along until I felt him stumble and then correct himself.
I picked my hands up and realized I didn't have a bridle.
The Chicago screw that held the snaffle to the cheekpiece had fallen out, and so had the bit. I gathered up my reins and turned into the circle to stop and Matt yelled from the back gate, "Keep going!" I startled and kicked him forward. The rest of the pattern is a bit of a blur, but we got through all the maneuvers, as the bridle continued to come apart, finally with only the throat latch remaining and the reins and bit around his neck. Garth steered surprisingly well and took everything in stride. To put it in perspective, this is a horse that in his next run barreled down the arena to his stops with Matt to win the reining go-around in his division. With me aboard, and no bit in his mouth, he quietly loped down the pen, ears on me the whole time.
I received a score of 0 because in the confusion, I missed my second big fast circle, which I didn't realize until I watched the playback. What came of that though was that there was no pressure going into the herd work or the boxing, which in hindsight I think was a good thing. Garth isn't as strong out of the herd and hasn't worked many cattle for two years, in addition to my rustiness. To all our surprise, I ended up with a 140 in the herd work and a 143 in the boxing, both very admirable scores.
Here's the thing: I love this horse. Not because he is pretty, which he is, and not because he is the most talented horse in the world, though he is a great athlete. I love him because we have this bond. We are tied together. He is slowly giving me back my confidence.
I'm not sure why, or how it happened, but he is the only reason I have had the courage to try again. Each time I've shown him he has performed beyond where he was in his training, and no more clearly than when I had to complete 9/10ths of a reining pattern literally falling apart and he packed me every step of the way. We didn't win any money, but it will always be one of my most memorable experiences.
I guess that's what horses do for us. They give us strength we may not otherwise have. They encourage us to be capable. They remind us that sometimes when things seem to be falling apart around us, that things really may be falling together.
See this article in the July/August 2023 online edition:
July/August 2023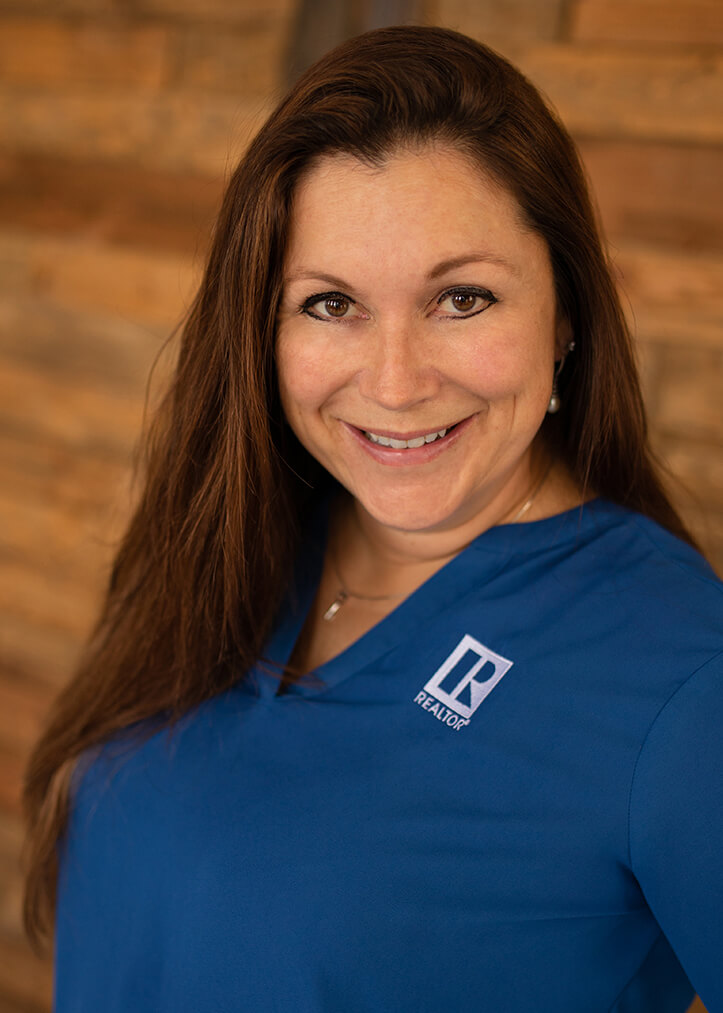 Allison Trimble is a Realtor® specializing in equestrian properties, farm and ranch properties, and residential real estate. As a former horse trainer, and a current owner, breeder and non-pro competitor in cow horse and reining events, she combines her experience in the horse industry with her lifelong real estate expertise to guide her clients through the real estate process.
Learn more at www.coastalrealtywa.com