Embrace the Equestrian Lifestyle with this Alternative Housing
Alternative housing trends have been on the rise, from tiny homes and shipping containers to yurts and van homes. However, there's a unique trend that has captured the hearts of equestrians and home enthusiasts alike – the barndominium. Previously known as a "shop-house," this innovative housing concept has redefined living spaces and offers an attractive blend of affordability, functionality, and aesthetic appeal for those who dream of living in close proximity to their equine companions.
What is a barndominium?
A barndominium is an augmented living space created within a metal building, changing a functional structure into a residential living space. These structures draw inspiration from warehouse and pole barn designs but offer an inviting interior that feels like a traditional house. Modern barndominiums often feature amenities like spray foam insulation, plumbing, stained concrete floors, engineered concrete slabs, nine-foot ceilings, and energy-efficient windows.
Is it worth it?
Starting small with a barndominium is an excellent way to experience the charm and benefits of this unique housing concept. Small barndominiums, typically 2000 square feet or less, are cost-effective and well-suited for individuals or families with minimal space requirements. They are particularly appealing to retirees, empty-nesters, downsizers, and those seeking affordable housing options with efficient insulation for heating and cooling.
Floor Plans
Exploring small barndominium floor plans can help you discover the advantages of compact living. These plans offer clever space utilization, cost-effectiveness, and energy efficiency. Whether you're looking for a cozy retreat, a sustainable living option, or a distinctive home that reflects your personality, small barndominiums have it all.
Not A New Concept
The origins of combining residential living spaces with barns date back centuries. Farmers frequently constructed their homes either within or adjacent to their stables, allowing them to maintain a vigilant presence over their livestock's well-being even beyond regular working hours. The term "barndominium" gained prominence in 1989, thanks to a New York Times article spotlighting an equestrian community in Connecticut. In this unique community, houses were seamlessly integrated with horse stables, appealing greatly to individuals deeply connected to their equine companions.
Although the concept of barndominiums temporarily faded from public awareness, it enjoyed a resurgence in interest following an episode of HGTV's Fixer Upper. This popular TV show featured the transformation of an aging barn into a contemporary luxury home, sparking a renewed enthusiasm for barndominiums that continues to grow in popularity.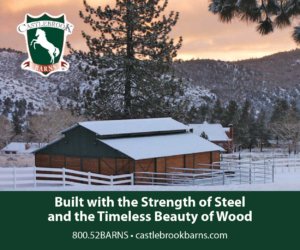 Who should build a barndominium?
Barndominiums are suitable for a wide range of individuals, but they are especially attractive to those who desire customization in their living space. These homes are also a cost-effective alternative for individuals who may not have the budget for a traditional custom-built home, making homeownership accessible to first-time buyers and those in the planning stages of a custom build.
What is a barndominium built from?
Barndominiums are typically constructed using metal post frame building kits. They often sit atop concrete slab foundations, which are easier and quicker to install than traditional home foundations. The absence of complex structural framing makes the construction process simpler. Barndominium kits, available from various manufacturers, provide all the necessary components for building, complete with detailed instructions and support from the kit provider.
Who builds barndominiums?
While you can choose to build your barndominium from scratch, numerous experienced builders now specialize in this type of project. Finding a builder with expertise in barndominium construction is essential, as they understand the unique requirements and complexities of this housing style. Building a home is a personal endeavor, so it's crucial to select a builder with a history of positive client relationships.
Can you get financing?
Securing financing for a barndominium has become easier as these homes gain popularity. Agricultural banks, especially in regions where barndominiums are prevalent, are often more receptive to financing such projects. If you plan to incorporate farming into your property, an agricultural bank may be particularly suitable. Finding a piece of land that is cleared and ready for construction can save time and money during the building process.
Barndominium vs. Traditional Home
The primary difference between a barndominium and a conventional home lies in their cost-efficiency. Barndominiums are significantly more affordable to build and can often be completed in about six months, as opposed to the year-long timeline of traditional homes. Additionally, barndominiums require less maintenance because their metal construction is resistant to issues like rot, mold, and mildew.
The barndominium trend has captured the imagination of equestrians and home enthusiasts alike. These unique living spaces offer affordability, customization, and functionality, making them an attractive choice for those seeking an alternative to traditional housing. With an array of floor plans and financing options available, the dream of living in harmony with your horses has never been more accessible. Whether you're a seasoned equestrian or simply appreciate the rustic charm of barndominiums, this housing trend is here to stay.
See this article in the November/December 2023 online edition:
November/December 2023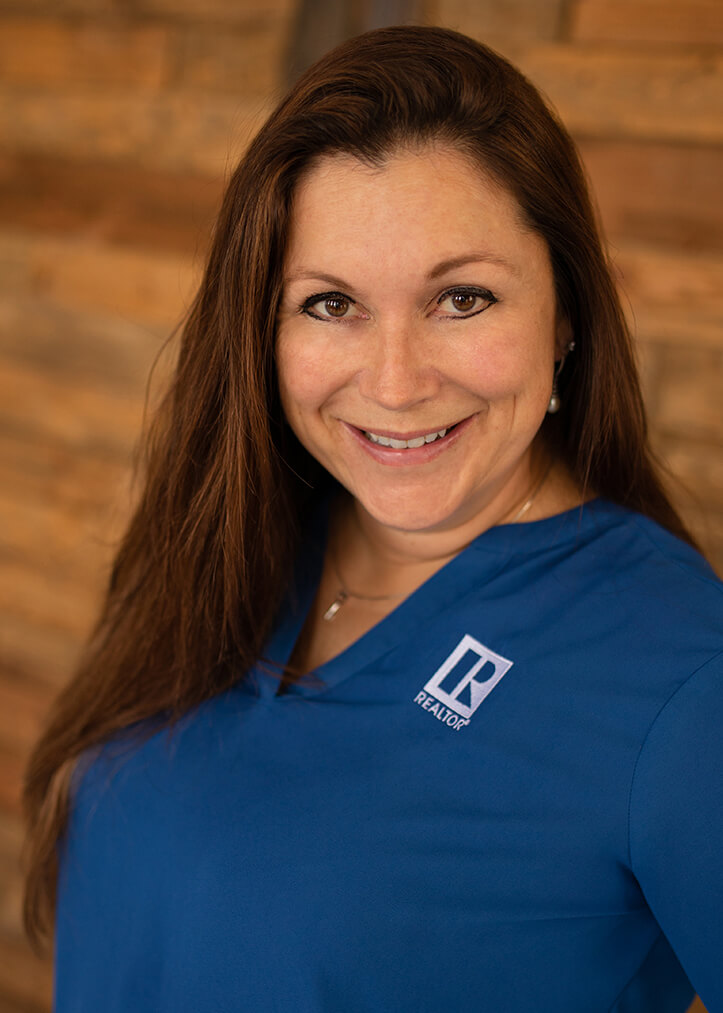 Allison Trimble is a Realtor® specializing in equestrian properties, farm and ranch properties, and residential real estate. As a former horse trainer, and a current owner, breeder and non-pro competitor in cow horse and reining events, she combines her experience in the horse industry with her lifelong real estate expertise to guide her clients through the real estate process.
Learn more at www.coastalrealtywa.com