From Barn Style to Interior Choices
By Allison Trimble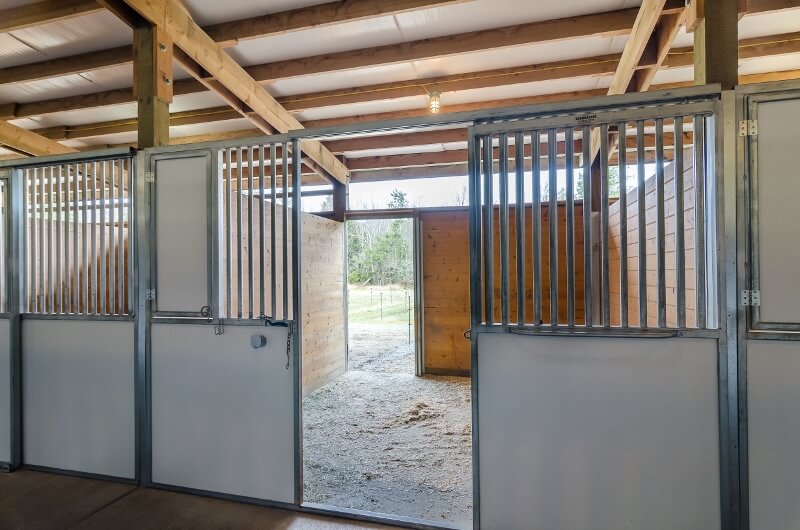 Experiential learning combined with education is the surest way to become an expert in any field. If I never have to experience moving a home and horse operation again, it will be too soon. I certainly have more empathy than ever for my clients, and I'm committed to living to a ripe old age on my new property.
In early September I hauled my horses up to the two finished pastures for the remainder of the summer, and I'm focused on hammering out the barn before the winter weather hits. The scraper shows up next week to clear the area for the barn, and between the dirt work and the building exterior we are looking at about six weeks.
I've learned that nothing ever stays on a schedule. To prepare for the interior work, I want to have everything I need ordered ahead of time so it can be started when the building is completed.
I thought that by the time I wrote this article I would have made all my decisions on the barn interior for my 20-stall barn. The truth is, I have about 215 tabs open on my computer with stall fronts, watering systems, and photos of amazing barns. It was relatively easy to make decisions on the house with regards to design, but the barn has been much harder. The line between cost-effective and quality is a little harder to discern because I don't want junk, but I'm also a bit exhausted of bleeding out money. So, instead of walking through what I've decided, I will share the thought process.
Barn Style
Our home is an exposed beam, Northwest style home, and we are designing the exterior of the barn to tie in the metal-sided shop with the home. We decided on a pole building with matching two-tone red and gray exterior metal, a porch with exposed beams, and rock columns to match the house.
But in the end, the stall fronts are what are going to determine the feel of the barn. I know I would like to have a black powder coating to tie in with our exposed brackets on the timbers, but there ends my certainty. Have you seen all the stall front design options there are?
Stalls
I like some of the newer stall wall materials, but I love the rustic look of wood. I know that the fronts will probably be tongue and groove with removable stall walls. I know that we will build the channels (using 2" x 2") for the dividing walls and use 2" x 6" boards that can be removed or replaced easily if broken.
One of the things I had not considered before was the 4' door in the middle of the stall front. This allows for a feeder to be in one front corner and the automatic waterer to be in the other. I have always seen stalls where the 12' breakdown is an 8-foot solid section with a 4-foot door on one side. This doesn't offer a lot of separation between feed and water set ups. I have to price-out and decide whether it is better to order a premade front or to have what I want fabricated locally.
Barn Interior
The concrete is part of the exterior build, and the pour will include the interior walkways, tack room, utility room, wash rack/tie area, and a front patio. The stall floors will be compacted gravel covered by stall mats. I need 120 4' x 6' mats and have begun the price-hunting search for those.
I want good lighting on timers and a solid camera system so I can check on the horses from the house. I don't mind sleeping in the barn (I've done it often) but there are times it just isn't possible. I want to rid my life of that anxiety.
The interior rooms will be tongue-and-groove on the exterior walls, and I've decided to insulate and sheetrock those auxiliary rooms. This allows me to install a good heating system to keep warm in the winter and to keep the tack and feed at ideal temperatures. I need a bathroom and a laundry facility complete with washer (the good old top loading type), dryer, and utility sink. The tack room will be a wall of saddle racks, a wall of bridle racks, and a wall of blanket racks, shelving, and grooming storage.
I have a utilitarian personality, and that's how I have always approached my horses and facility. With this dream property, function is important. But for the first time I've been able to consider what I want, not just what I need. It has been an exciting adventure!
Read Willfully Guided: Think Ahead, Part One in the August 2019 Issue
Read Willfully Guided: Dream Facility, Part Two in the September 2019 Issue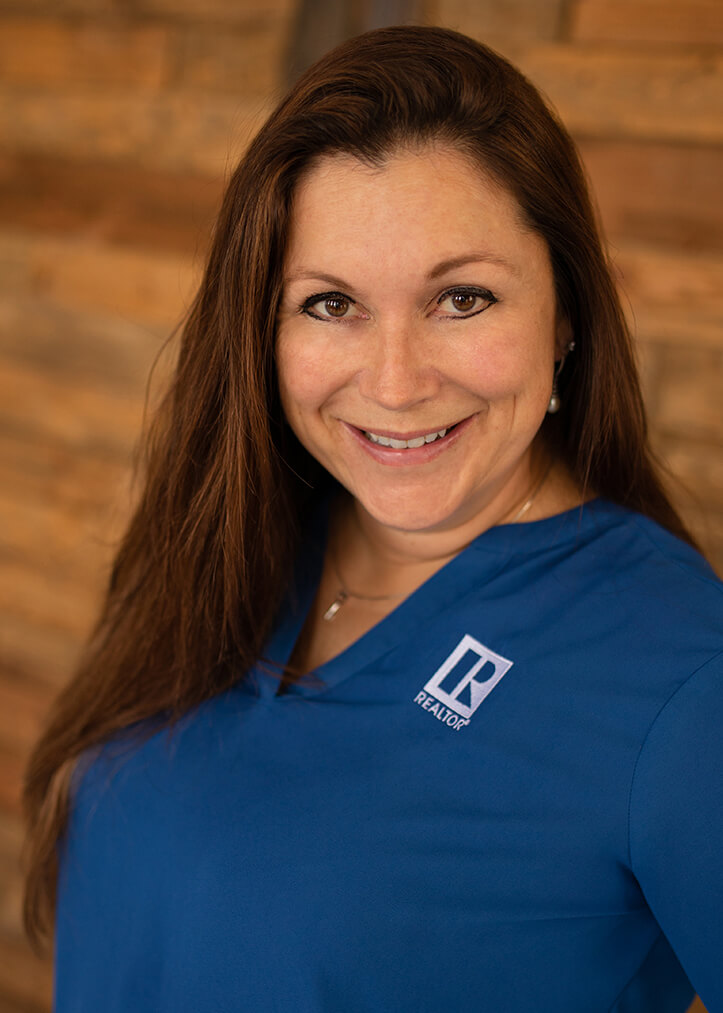 Allison Trimble is a Realtor® specializing in equestrian properties, farm and ranch properties, and residential real estate. As a former horse trainer, and a current owner, breeder and non-pro competitor in cow horse and reining events, she combines her experience in the horse industry with her lifelong real estate expertise to guide her clients through the real estate process.
Learn more at www.coastalrealtywa.com