Goals, Choices, and Changes in the Barn Construction Process
I've spent several nights in my barn over the past three frigid weeks caring for one of my beloved senior horses, leaving me lots of time to analyze my barn. A couple of years ago I wrote about the construction of our barn at our new facility from planning stages to moving horses in. The finish work on the barn is not yet complete, but I would like to share with you the things I still want to improve or change going into our third winter in the barn.
The barn is 72 x 84 feet long with twenty 12 x 12-foot stalls with two alleyways. The 10 stalls on the exterior aisles have 36-foot gravel runs, Dutch doors and full fronts, while the interior stalls have European stall fronts that allow the horses to hang their heads out. There is a 24 x 12-foot tack room on one side and the same sized rough out for a small apartment with plans for a full bathroom/laundry on the other side of the barn. The front of the barn has a 24 x 24-foot walkway and spaces for two tie spots/wash racks.
Storage Issues
We have a large shop and a hay shed that aren't attached to the horse barn, so I expected I would have room to store everything. In practical application, we still have a mostly unfinished tack room, apartment, and wash racks, and in the middle of the winter when everyone is inside, we need a lot more storage for pelleted bedding and supplies than I thought we would. If I could do it over, I would have made the building at least a full stall length longer with plans for storing all the things that we need inside the main barn during inclement weather. I probably would just fill that space with more horses, but I like to pretend that I could practice some discretion.
I love the tall pitch of the roof, and I look forward to building in a loft space to use for a home office, but our most recent issue was dealing with the birds that want to destroy the insulation on the roof. My husband, Lee, just completed his summer project of finishing the entire underside of the roof with plywood to protect the insulation. Not only was it expensive, it was also a time-consuming process.
Paddocks – Fencing and Footing Choices
When we researched what material we would use for the runs, both for footing and fencing, we settled on scalpings/gravel and treated wood boards. Of course, the horses immediately went to work beavering their way through the wood. Lee came up with a rather genius idea, and after looking at expensive options, cut black 2" PVC pipe in half and screwed it on the top of the boards and it has worked like a charm. The horses do occasionally break boards, but the times that they do, the board breaking is cheaper than a serious vet bill, and they are sturdy for regular wear and tear.
We did put a few gates on the ends of some runs, and we will be slowly doing that on every run for easy access with the excavator to strip runs when needed.
One thing we realized is that one side of the barn stays far drier than the other. The entire barn and surrounding area are on a very built-up gravel pad, but on the east side all the runs get far muckier than the runs on the west side. Last year we bought hoof grid to put on the east side, and I'm hoping it keeps the runs drier once installed.
Safety Solutions
As I sat with my sick horse, I was blazing the diesel heater. I realized we don't have a good fire alarm for the barn. Traditional fire alarms aren't loud enough and can be temperamental with dust and smoke from hot-shoeing farriers, so I have some heat sensors coming that hopefully will be reliable.
I also thought that we'd have no trouble installing cameras in the barn that use a Wi-Fi extender. That process has been a nightmare, and for some reason the addition of the extender made the whole getup not work. So foaling season and sick horses have me still kickin' it old school and sleeping in the barn, but my aging body is not enthusiastic. I'm researching options, but I think running cable will end up being the answer.
I feel fortunate to have the opportunity to design an equestrian property from a completely blank slate with my husband, who through the process found his own love for horses. I've learned so much along the way and I can't wait to discover new ways to make our facility even better!
See this article in the January/February 2023 online edition:
January/February 2023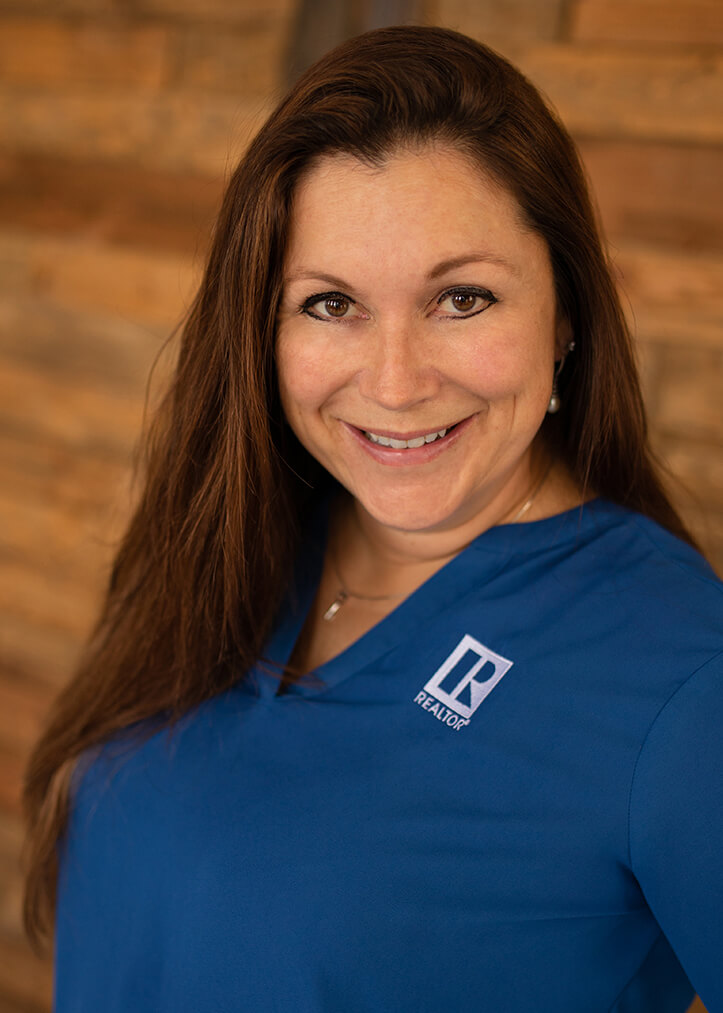 Allison Trimble is a Realtor® specializing in equestrian properties, farm and ranch properties, and residential real estate. As a former horse trainer, and a current owner, breeder and non-pro competitor in cow horse and reining events, she combines her experience in the horse industry with her lifelong real estate expertise to guide her clients through the real estate process.
Learn more at www.coastalrealtywa.com