An Interview with Samantha Etsell of DC Structures
I have spent my entire adult life working in some aspect of the equine industry, first as a horse trainer and competitor, and for over the last decade as a Realtor specializing in equestrian and agricultural properties. When I hear young folks wanting to be a horse trainer, because of their desire to be involved with horses as a profession, I always think about the multitude of other professions that surround the equine industry that are often overlooked. There are the obvious adjacent professions like farriers, veterinarians, and equine massage practitioners, but there are other careers to explore as well.
Our barn-mate and friend Samantha Etsell has found a spot for herself in the construction industry with a company that builds some of the most amazing barns, arenas, and homes I have ever seen. Sam took the time to answer some questions about her experiences.
Who do you work for and what do they do?
I am a project coordinator at DC Structures based out of Damascus, Oregon. DC Structures offers prefabricated post-and-beam and heavy timber kit packages that we ship nationwide. We offer horse barns, barn apartments, cabins, custom homes and even event venues. All the kit packages are customizable and end up completely unique from one another. We offer a streamlined process that includes customized design, engineering, and a pre-cut materials package with select grade lumber. Our structures utilize the beautiful Pacific Northwest lumber with Douglas fir post and beams and Western red cedar siding. 
What does your job entail?
My role is basically to take the client from start to finish with DC Structures. I start the process by learning the client's needs and finding the best structure as a solution. We dial in options, upgrades, and changes and get the pricing aligned. From there, we begin to design their custom structure, engineer it to their specific build site, and then pre-fabricate it to be sent out to them to build. 
What is your favorite thing your company does?
We truly offer people's dream structures in a streamlined process. Whether it's your dream barn to house your horses in, or the retirement home you've worked so hard for, we make that a reality. And we've worked out the kinks that come with a build in our kit process, so everything from design to materials is efficient, accurate and of the highest quality. I love seeing how a design we work on comes to life in an actual building that people (and sometimes horses!) get to enjoy for years to come.
With my equine background, I especially enjoy working on our equestrian structures. We take equine safety very seriously at DC Structures, so it's rewarding to be able to confidently provide a barn for fellow equestrians that I know will be a safe and happy home for their horses.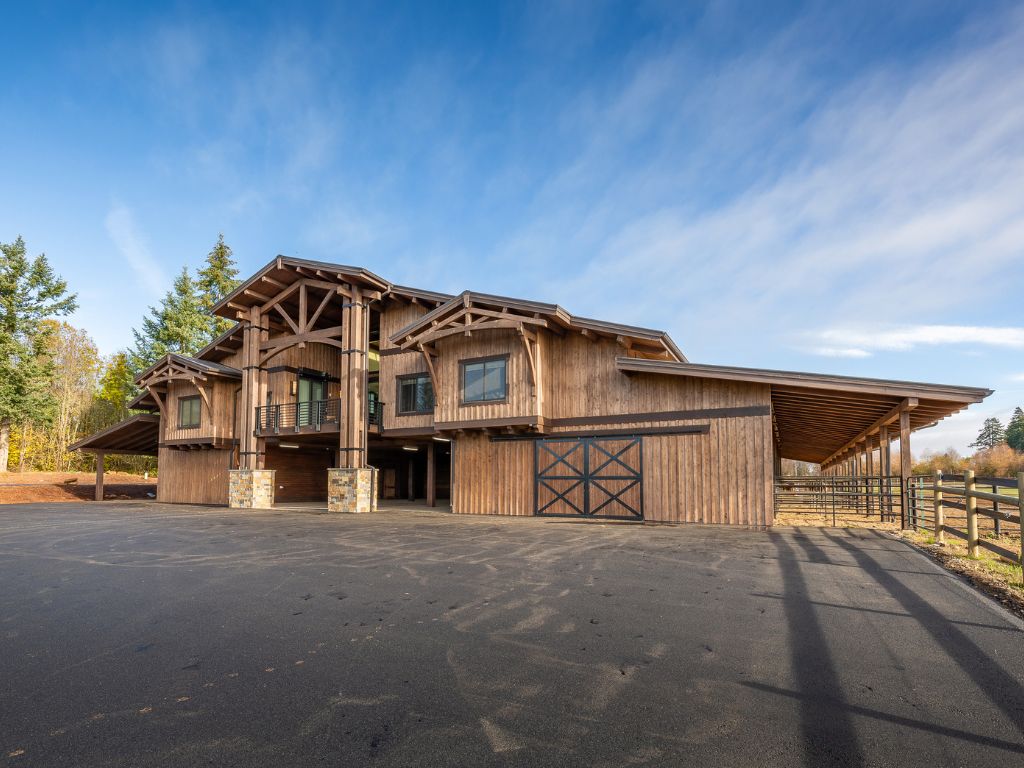 Tell me about your education and work history.
I went to Kansas State University where I majored in animal science and journalism. I was on the Division 1 Equestrian Team where I competed in reining and was All-American, Academic All-American, All-Big 12, and most outstanding player in the Big 12. I decided to stay a fifth year and student coach, which was a great experience. That led me to moving to South Dakota to become the Western coach at South Dakota State University for their equestrian team. After that, I decided to move a little closer to home in Washington State and worked in sales for a barn kit company. I made the move to DC Structures three years ago. 
What's your equine background?
I grew up around horses; there's a picture of me riding my aunt's stallion before I could walk. I showed 4-H when I was younger and ended up with a retired reining horse. He led me to catch the reining and working cow horse bug and I ended up showing NRHA, NRCHA and AQHA throughout my youth career. After high school, I went to Kansas State and did reining on the Division 1 equestrian team. More recently, I have been showing in the Non-Pro NRHA events around the Northwest and even competed at the NRHA Derby this year. I can't imagine a life without horses in it!
Sam is an excellent example of someone who has found a career path in the horse industry that many might not consider as an option. Her profession has allowed her to continue her passion for riding and showing horses as well as buying a home. If you'd like to contact her to learn more about DC Structures, you can reach Sam at samantha@dcbuilding.com.
See this article in the March/April 2023 online edition:
March/April 2023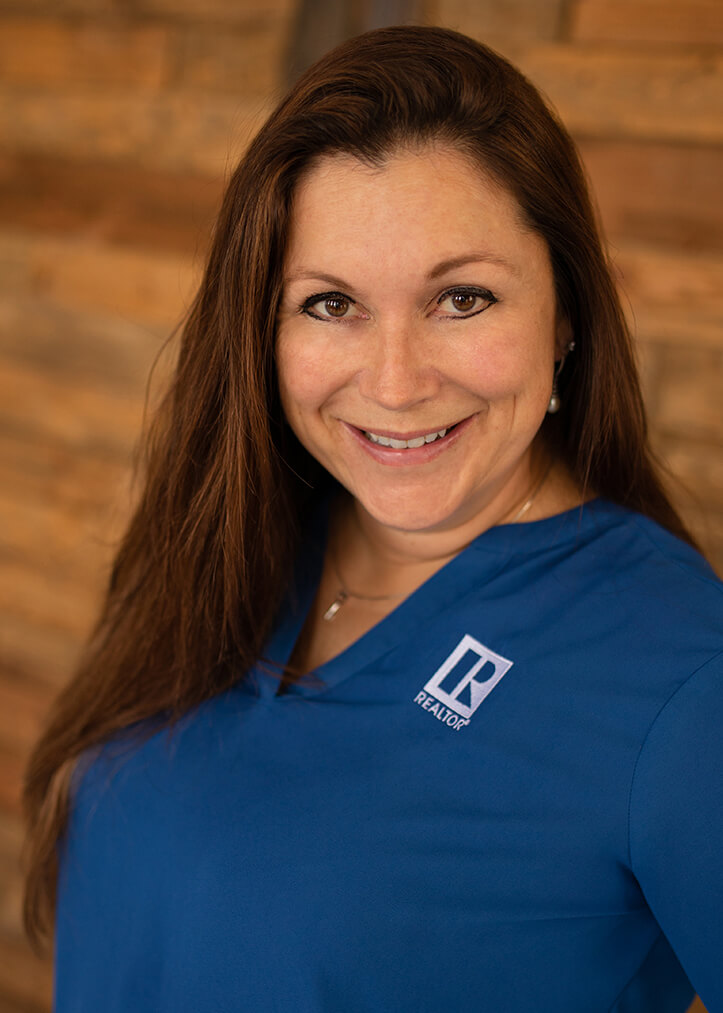 Allison Trimble is a Realtor® specializing in equestrian properties, farm and ranch properties, and residential real estate. As a former horse trainer, and a current owner, breeder and non-pro competitor in cow horse and reining events, she combines her experience in the horse industry with her lifelong real estate expertise to guide her clients through the real estate process.
Learn more at www.coastalrealtywa.com