"If dreams were lightning,
And thunder was desire,
This old house (or barn) would've
Burned down a long time ago…"
Angel from Montgomery by John Prine
My first barn was a ramshackle affair. Hand built from bark-covered cedar poles and recycled steel siding, it was a sheep and cow shed until I lined the walls with plywood bought with money from my dishwashing job at the local café. I scrimped and saved to purchase rubber mats to lay down over the dirt floor. I remember my first blizzard there—I opened the barn door, and everything was covered in snow, including Sailor and my winter's supply of hay. The wind had blown it through all the holes in that old metal siding.
But still, in all its modesty, that old barn housed my beloved Sailor—a horse that carried a lot of my hopes and dreams. His stall turned out into a 20-acre field without cross fencing. There wasn't an arena to ride in, but a good flat field in the dry season and a gravel road that opened up to miles of trail riding. I practiced my leg-yields and shoulder-ins as I rode the logging roads that climbed up the mountains out of that place. All the while, I dreamed of the day I would have an indoor arena to ride in and solid walls to keep the snow and wind out.
Dreams and desires live in barns—even the humblest. And the truth is, horses don't care about fancy—they care about their own comfort: dry, clean, warm. They care about good feed, regular meals, companionship and space to move.
That old barn was a refuge for me. I spent a lot of time under that leaky roof cleaning tack, grooming and caring for Sailor, memorizing dressage tests, and dreaming of all Sailor and I would accomplish. Eventually, I put in a cement aisle way, a few more stalls, and an outdoor arena. During that time I competed Sailor successfully, worked with world-class clinicians in fancy facilities, and started my professional career. Some goals were fulfilled, and new ones began.
These days I have a nice barn, and I'm incredibly fortunate to have an indoor arena, but I know that it's the horses and people inside the barn that matter the most—not the barn itself. The barn makes things easier (for sure) but without you, your horse, and your dreams, it's just an empty shell.
My hope for all of you, dear readers, is that the dreams and desires that surround your horses, barns, and riding all come true. kim@nwhorsesource.com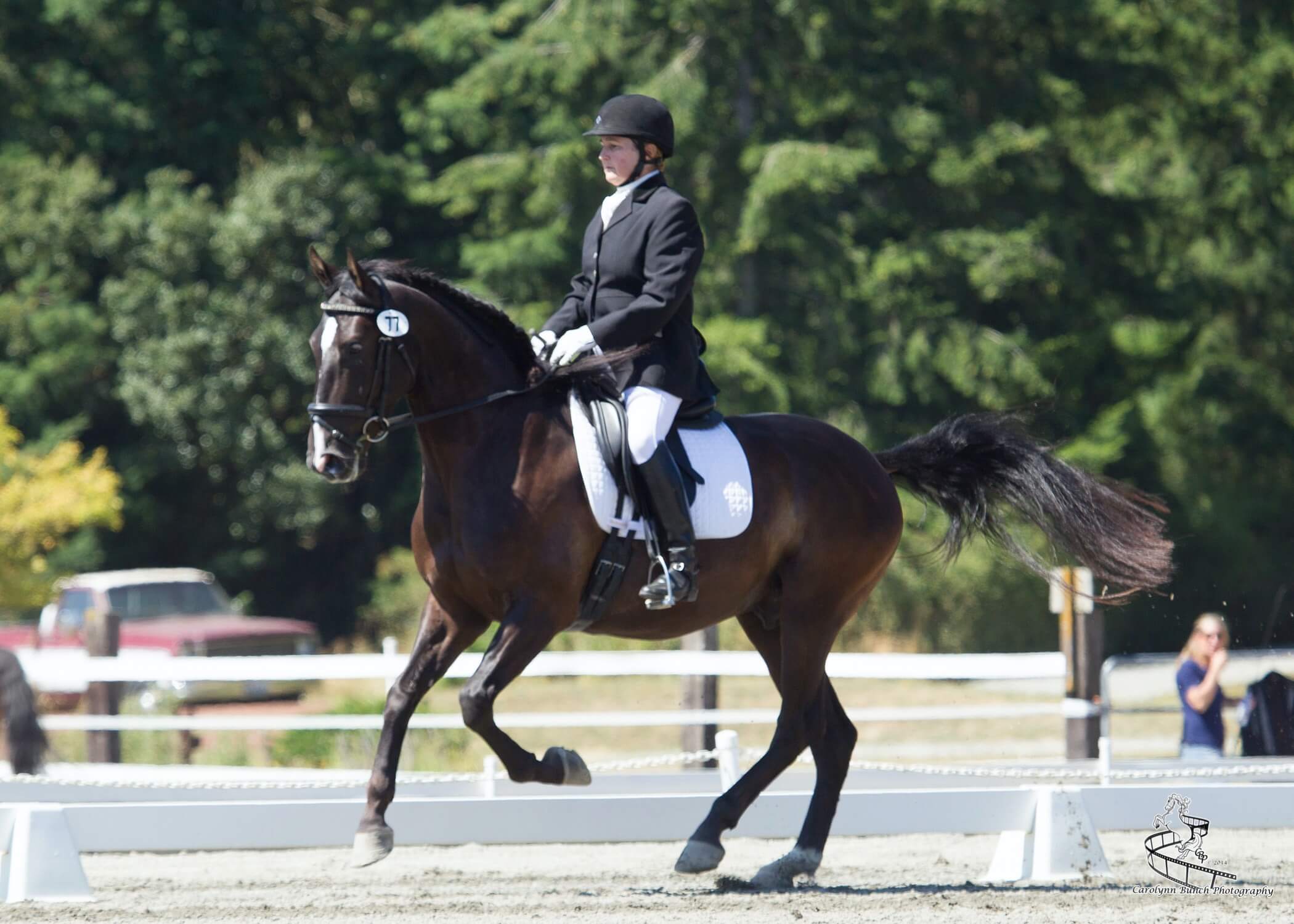 Kim Roe grew up riding on the family ranch and competed in Western rail classes, trail horse, reining, working cow, and hunter/jumper. She trained her first horse for money at 12 years old, starting a pony for a neighbor.
Kim has been a professional dressage instructor in Washington state for over 30 years, training hundreds of horses and students through the levels. In recent years Kim has become involved in Working Equitation and is a small 'r' Working Equitation judge with WE United.
Kim is the editor of the Northwest Horse Source Magazine, and also a writer, photographer, and poet. She owns and manages Blue Gate Farm in Deming, Washington where she continues to be passionate about helping horses and riders in many disciplines.