Fire Mountain Trail Course has exciting events planned for 2016!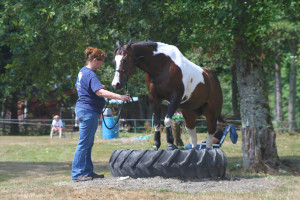 The Belt Buckle Weekend flyer sent out, happening in July, is our ONLY "competitive" event for 2016.  This is a weekend of PLAY DAYS, as well, for people that do not wish to compete.
We will have Orientations and/or Play Days throughout spring and summer; possibly some clinics and other activities as well. We are making an effort to schedule those according to 10-day weather forecasts and/or family plans throughout the school vacation season.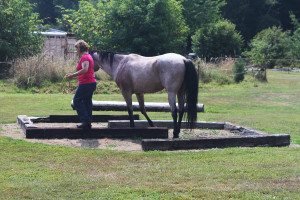 We will keep our email subscribers posted about our organized activities via email as soon as info on upcoming events is available. Email us to be added to our email subscriber list. As always, our Facebook Page is a great source for info on upcoming activities. We encourage everyone to LIKE our Facebook Page. To receive a notifications when we post new content on our Facebook Page, select the drop-down menu under LIKE and click "All Posts". (Click here for a quick image tutorial on how to do that.)
ALSO – PLEASE let me know if you have a group that would like to get together for an Orientation, so we can find a date that best suits your group, and post it as a newly established Orientation opportunity for anyone else who is interested in attending.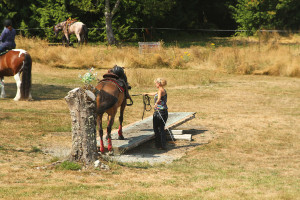 For reference, it works best to start Orientations at 10:00 a.m., but no later than 11:00 a.m., and we can run our workshop with it until 4:00 p.m.

Cost for Orientations are $30 per person, plus $10 haul in per horse. People that have already had an Orientation, but would like to participate again need only pay the $10 haul in fee.

I have special discount rates for youth groups.

Feel free to email me with any questions you may have and to request to join our email list.

Marilyn Pineda
Fire Mountain Trail Course
Sedro Woolley, WA
(email for address and directions)

info@firemountaintrailcourse.com
Facebook.com/FireMountainTrailCourse

<!-comments-button-->