Even though the NFL's Super Bowl is on the same Sunday as the Western States Horse Expo in Pomona, the clinician line-up for the Expo totally outshines all those football stars.
The Western States Horse Expo Pomona is being held February 5-7 in sunny Southern California at the Fairplex in Pomona. This year's clinician line-up sparkles with headliners you've always wanted to see — and see again. And guess what — the schedule is already posted online at www.horseexpoevents.com!
Where else can you pay the nominal gate fee and watch all these nationally-acclaimed horsemen and horsewomen? You'll want to come to the Expo all three days so you don't miss any of their exciting and educational presentations. Be sure to check the schedule online so you can plot out your three days. And here's a bonus: Check out the ticket specials at www.horseexpoevents.com. Get your tickets now and avoid the lines — not to mention save money!
Just to whet your appetite for "all things horses," here's the Expo roster.
CLINTON ANDERSON: Learning from some of the best trainers here and in Australia, Clinton continues his passion for horses by competing, teaching and training. His popular "Method" teaches how to become a confident leader your horse respects, and how to be safe and effective while enjoying your horses. Teaching in his captivating Australian accent, Clinton's training is based on mutual respect, giving horse owners the knowledge to become skilled horsemen.
PAT PARELLI: Pat's name is an international household word in every home that "speaks horse." Known worldwide as the founder of Natural Horsemanship, Pat is the quintessential cowboy, teacher, clinician, philosopher, competitor. Since the early 1980s, Pat has perfected the method of how to work with your horse in a natural way, with the goal of helping raise the level of horsemanship worldwide for the benefit of horses and the people who love them.
RICHARD WINTERS: Richard is a world champion in reined cow horse Limited Open Hackamore, along with reserve world championships in Limited Open Bridle. He is also the proud winner of the Road to the Horse Colt Starting Championship. Knowing how to get a horse to these heights, coupled with his innate communication skills, has enabled Richard to become an exceptional teacher.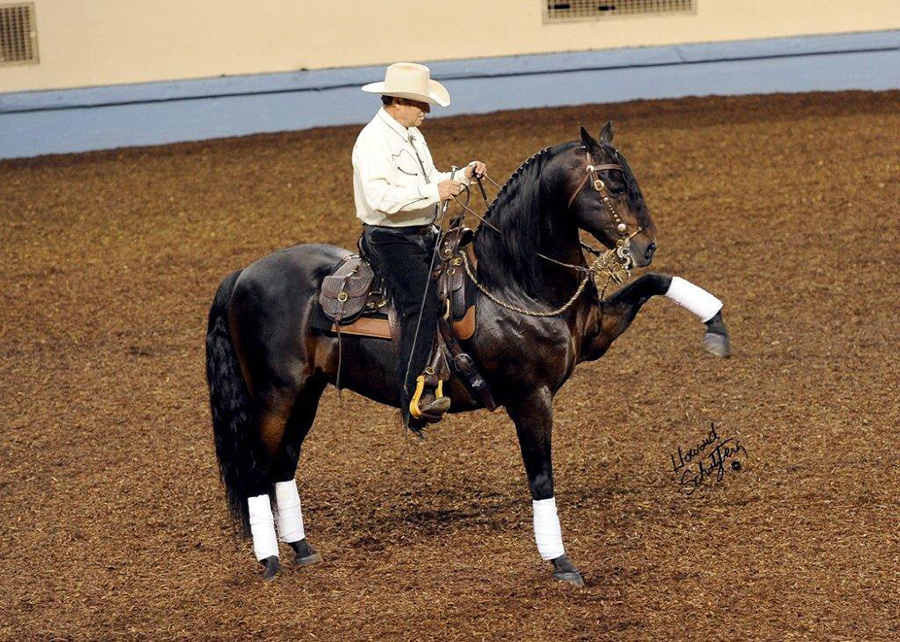 EITAN BETH-HALACHMY: Known for his creation of the beautiful art of Cowboy Dressage, "Eight" has brought the world of competitive Cowboy Dressage to people throughout the nation. His extraordinary riding skills, heart and talent — representing "lightness" between horse and rider— have inspired people everywhere. This "light hands horsemanship" developed by Eight proves that the elegant art of dressage can be accomplished in a Western saddle.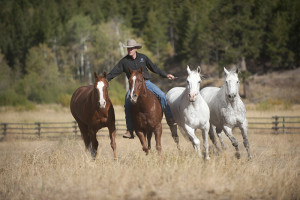 JONATHAN FIELD: A young Canadian, Jonathan is a brilliant horseman who developed a program called "Inspired by Horses." The program curriculum methodically builds to the ultimate relationship with a horse. Along the way, students learn how horses think, how they view the prey/predator relationship, and how to keep your horse interested in you. A magnificent rider, Jonathan takes time to instruct students about the incomparable interaction with their horses that can be obtained with "Inspired by Horses."
CRAIG CAMERON: An inductee in the Texas Cowboy Hall of Fame, Craig has traveled the country for years giving clinics and appearing at expos. Winner of the Road to the Horse Colt Starting Championship, Craig starts hundreds of colts every year, in addition to giving clinics at his home ranch in Bluff Dale, Texas. Called the "public defender of the horse, " Craig believes in people who educate their horses by first educating themselves.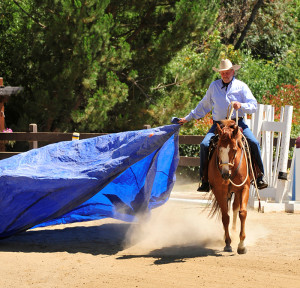 CHARLES WILHELM: Charles and his team will again host the ever-popular and exciting Ultimate Super Horse Challenge at the Expo. A champion rider himself, Charles wanted a way to get people to do more things with their horses and ultimately created this competition. He feels that a Super Horse can go on the trail one day, compete in Cowboy Dressage the next, participate in parades, work cows and more. As a culmination of competition during the Expo, the finals of the Challenge will be held on Saturday evening.

BRANDI LYONS: Part of the renowned Lyons family in the equine world, Brandi teaches people how to work with horses using gentle training methods, earning the horse's respect while creating a safe and willing partner. Her philosophy is that horse training is like teaching a child to read — one letter at a time. "I like to teach each horse how they can move each body part in each direction at each speed. Then you can start putting two or three body parts together, making maneuvers such as spinning or flying lead changes."

GARY LANE: An expert in gaited horses, Gary combines horsemanship techniques with principles of classical riding. The results carry riders out on the trail or on the rail for a fun and safe ride.

BONNIE DAVIS: You can hardly talk about camping with horses without mentioning Bonnie's name. During the Expo she will demonstrate how to camp with horses in a safe and sane manner.

ROBERT EVERSOLE: Known as the "TrailMeister," Robert demonstrates the database he created that allows the user to search trail and trailhead destinations, weather conditions there, trail maps, real directions, and the scoop on the area verified by the area's land managers.

MARY KITZMILLER: Mary has been successful in the Extreme Mustang Makeover Competition, as well as being the only woman chosen for the Road to the Horse Wild Card Competition. Mary's passion has led her to share her expertise with horsepeople through clinics, lessons and demonstrations.

LAURA BATTS: Laura has founded companies that focus on the ultimate health of the rider, the horse, and our planet. She teaches nutrition, care, yoga and meditation. As owner of "The Horse Hippie," she helps horse owners use eco-friendly practices in their horse and farm care.

NANCY LOVING, DVM: Nancy works to actively include her clients in an educated decision-making process regarding their horses' health. A distance rider and competitor in dressage and eventing, as a veterinarian Nancy practices exclusively in equine medicine and surgery.

HEIDI McLAUGHLIN: A former fearful rider, Heidi has overcome her struggle with confidence in the saddle, and now teaches others who love horses but are plagued with fear on how to find the confidence to ride with joy.

For more information, visit www.horseexpoevents.com or call 800.352.2411.

<!-comments-button-->