Death toll rises to five as two more foals also die after helicopter chase in summer heat
On Thursday, July 13 at the ongoing Bureau of Land Management (BLM) roundups in Nevada's 1.1 million-acre Antelope Complex, a captured palomino stallion from the northern portion of the Complex escaped the trap by jumping fence panels, snapping his hind left leg in half in the process after it became lodged in the fencing.
The horrifying incident was captured on photo and video by an American Wild Horse Campaign (AWHC) observer.
The stallion managed to run off on three legs, was pursued by wranglers on horseback and eventually pursued by the helicopter toward the wranglers, roped, and euthanized about 35 minutes after sustaining the grievous injury.
AWHC is releasing the disturbing footage to educate the public about the cruelty of BLM's approach to wild horse management, which relies on traumatic and costly roundups instead of prioritizing on-range management with humane fertility control.
"The stallion's struggle to break free from captivity, only to suffer a devastating injury, serves as a powerful reminder of the unnecessary pain suffered by these federally-protected animals at the hands of our own government," said Grace Kuhn, Communications Director. "The tragedy is that this treatment is not necessary. There is a better way to manage these animals, ensuring their freedom and well-being while maintaining populations at sustainable levels through fertility control vaccine programs."
Additional Deaths
There were two additional deaths in yesterday's operation in the northern portion of the Antelope Complex. A black foal (baby horse) died suddenly due to" sudden/acute colic" and a bay foal was euthanized for lameness. On the first day of the operation in the southern portion (July 9), a four-year-old female horse died due to a traumatic injury (broken neck) that resulted from the roundup. On the second day (July 10), another young foal died from "sudden/acute" colic in the BLM's holding facilities.
According to the BLM, three leppy (orphan) foals were taken into foster care, raising questions about why they were orphaned, where their mothers are, and how many other foals were separated from their families during the chase. AWHC points to past roundup operations where foals were left to fend for themselves in the wild after the roundups ended operations for the day.
The organization voiced concerns about the welfare of the young foals and the pregnant mares that are present on the range during the summer months, and asserts that the BLM should not chase these vulnerable horses in the high summer heat, over rough desert terrain, and during "foaling season".
Background
The BLM aims to capture 1,107 wild horses from the southern portion (Ely) of the Antelope Complex and another 2,000 in the northern part (Elko) happening simultaneously, bringing the total number of animals targeted for removal to over 3,000.
To date, 202 wild horses have been captured in the northern portion of the Complex.
To date (not including Thursday totals), 325 wild horses have been captured in the southern portion.
AWHC raises questions about the need for this roundup, pointing to more humane and cost-effective management tactics like the robust implementation of a PZP fertility control program and a directive from Congress to scale up the efforts.
After witnessing video footage of a tiny foal suffering a broken leg while being chased by a helicopter last year, Representatives Dina Titus (D-NV), David Schweikert (R-AZ), and Steve Cohen (D-TN) introduced the Wild Horse and Burro Protection Act (H.R.3656) to ban the use of helicopters for wild horse and burro removals.

About the American Wild Horse Campaign
The American Wild Horse Campaign (AWHC) is the nation's leading wild horse protection organization, with more than 700,000 supporters and followers nationwide. AWHC is dedicated to preserving the American wild horse and burros in viable, free-roaming herds for generations to come, as part of our national heritage. In addition to advocating for the protection and preservation of America's wild herds, AWHC implements the largest wild horse fertility control program in the world through a partnership with the State of Nevada for wild horses that live in the Virginia Range near Reno.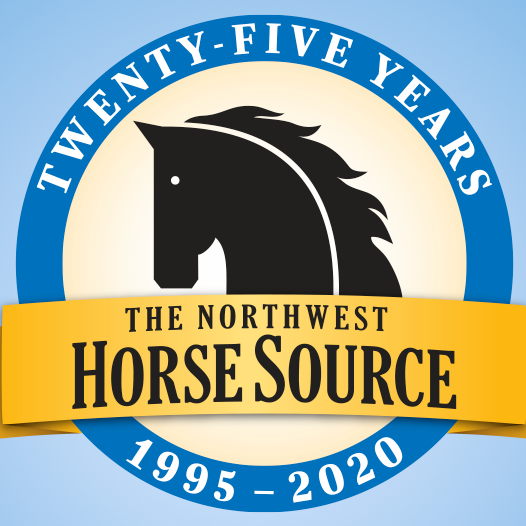 News from the horse industry. Sharing today's information as it happens. The Northwest Horse Source is not responsible for the content of 3rd party submissions.