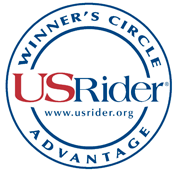 Lexington, Ky. (Mar. 31, 2016) –  USRider, the nationwide roadside assistance program for equestrians, provides emergency road service to its Members in all 48 states as well as Canada and Alaska. One of the favorite benefits among USRider Members is Winner's Circle Advantage, the benefits program that offers money-saving discounts from nationally recognized equine retailers on items for horse, rider and enthusiast, including equestrian gifts, jewelry, art, tack, apparel, vet supplies, hotel/motel and rental car discounts, and more.
With spring right around the corner and all those farm and stable tasks waiting to be completed, four partners in USRider's benefits program that can offer equipment and expertise for those tasks are joined by a company that will protect your skin while working.
Barmah Hats – The Original Outdoor Hats – committed to using only the finest materials and producing their own Australian-made leathers, has developed the most versatile and durable range of outdoor hats on the market.  Many of their great hats are handmade in Minnesota, USA. USRider Members receive a 5% discount and FREE shipping. Visit www.barmahhatsusa.com or call toll-free 800-984-8549.
Stall wall kicking and door pawing are dangerous habits that can result in serious damage to stalls and severe injuries to horses. QuitKick stops stall kicking and door pawing humanely, effectively, and without the need for any human interaction between horse and caretaker. QuitKick uses controlled water jets – activated by the kicking, pawing or banging action of the horse on its door or walls – to stop these habits. USRider Members receive a 10% discount on all QuitKick products. Visit www.quitkick.com or call 502-290-8269.
Founded in 1989, RAMM Fencing and Stalls is dedicated to providing higher-quality, safer products and exceptional customer service. RAMM's fencing and stall experts can help you through every phase of your farm and barn project from planning to completion. Whether your needs include fencing, stalls, watering systems, or track and ring conditioners, RAMM has you covered. You can find everything you need for your equine farm by calling 800-434-8456 or visiting www.rammfence.com. USRider® members can save 10% discount on designer stalls!
ShopSpur.com offers durable ranch equipment and supplies delivered right to your home or business. From Horse Walkers to B&W Hitches, ShopSpur.com has the items you need to get the job done. USRider Members receive 10% discount. For more information, call 888-337-7787 or visit www.ShopSpur.com.
Millcreek Manufacturing was born out of a rich, dynamic agricultural tradition in beautiful Lancaster County, PA.  Millcreek's reputation combines unmatched craftsmanship with state-of-the-art manufacturing practices to deliver top value for every equipment dollar.  Millcreek's Manure Spreaders are the first and only conventional spreaders to offer a stainless steel body.  The new SS stainless steel spreader configuration is available in three sizes: compact, mid-size, and large. USRider members receive a $100 Factory Rebate.  Call 800-311-1323 for more information or visit www.millcreekspreaders.com.
USRider – in its 15th year of operation – is the only company to provide emergency roadside assistance for horse owners. Through the Equestrian Motor Plan, USRider provides nationwide roadside assistance and towing services along with other travel-related benefits to its Members. The plan includes standard features such as flat-tire repair, battery assistance, lockout services, and roadside repairs for tow vehicles and trailers with horses, plus towing up to 100 miles.  As an additional service, USRider maintains a national database that includes emergency stabling, veterinary and farrier referrals.
For more information about the USRider Equestrian Motor Plan, visit www.usrider.org online or call (800) 844-1409. For additional safety and travel tips, visit the Equine Travel Safety Area on the USRider website at www.usrider.org.
About the Equine Network
The Equine Network provides, creates, and distributes relevant content and services to passionate horse enthusiasts while connecting them to each other and the marketplace. The Equine Network is the publisher of award-winning magazines: Horse & Rider, EQUUS, Dressage Today, The Trail Rider, Spin to Win Rodeo, American Cowboy, Practical Horseman, and Horse Journal. The Equine Network also publishes a proprietary line of books and DVDs for sale through its store, EquineNetworkStore.com. The Equine Network provides emergency roadside assistance through its acquisition of USRider Equestrian Motor Plan, and is home to several websites including: EquiSearch.com, Equine.com, MyHorseDaily.com, DiscoverHorses.com, Horse-Journal.com, and AmericanCowboy.com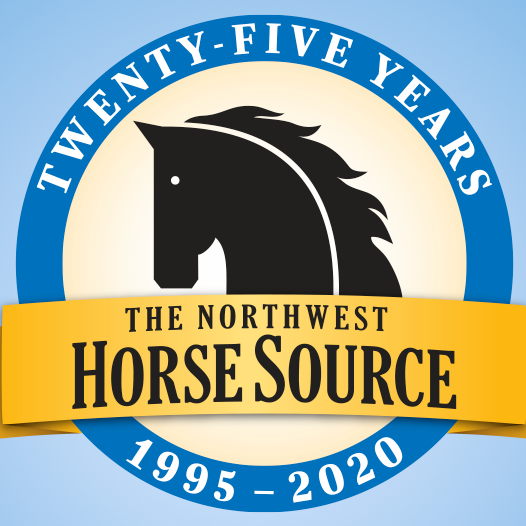 News from the horse industry. Sharing today's information as it happens. The Northwest Horse Source is not responsible for the content of 3rd party submissions.