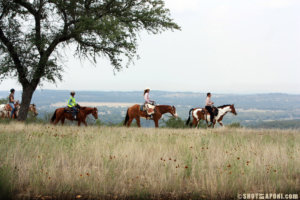 The Unwanted Horse Coalition (UHC) and the American Competitive Trail Horse Association (ACTHA) are joining forces in 2013 to help unwanted horses and equine care facilities. In 2013, ACTHA and the UHC will orchestrate a dedicated effort to host as many competitive trail rides as possible for the benefit of the unwanted horse and our nation's equine care facilities. The UHC and ACTHA will be looking for equine rescues and care facilities to get involved with this effort. Currently there are over 700 equine care facilities listed on the UHC's website. "ACTHA and the UHC would love to include each one of the rescues listed in this yearlong effort," said Tom Scrima, Managing Member of ACTHA. ACTHA rides are casual, judged trail rides that are untimed and 6-8 miles long. There are open, junior, and pleasure divisions and horses and riders can win ribbons and prizes. The rides are designed so that any skill of horse/rider combination can compete. Non-competing horses and riders are also welcome at ACTHA rides. "The next 12 months present an amazing opportunity to help hundreds of horse rescues. ACTHA is honored to work with the UHC to help unwanted horses," said Scrima. Anyone that is interested in participating in this effort as a volunteer, sponsor, rider, etc. can contact ACTHA or the UHC. For more information see www.actha.us or contact Tom Scrima at 830-693-2065 (tom@actha.us). For more information about the UHC or unwanted horses, please visit the UHC website at www.unwantedhorsecoalition.org.
Published April 2013 Issue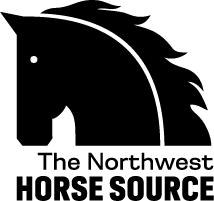 The Northwest Horse Source is an independently owned and operated print and online magazine for horse owners and enthusiasts of all breeds and disciplines in the Pacific Northwest. Our contemporary editorial columns are predominantly written by experts in the region, covering the care, training, keeping and enjoyment of horses, with an eye to the specific concerns in our region.