Triple Crown Nutrition has joined forces with the Professional Riders Organization to promote junior young rider development through the Triple Crown JYR PRO Scholarship Program. Developed by Marcia Kulak; a board member of PRO, the scholarship is now in its third year and offers a significant training reward to participants. Riders compete at designated events on the east and west coasts and earn points based on their performance and horsemanship. Juniors and Young Riders are judged by professional members of PRO, many of who also act as mentors throughout the year. "We are thrilled to have Triple Crown Nutrition join us in supporting this worthy scholarship program where we not only focus on spotting upcoming talent, but we are really trying to encourage juniors and young riders to strive to become more competent horsemen earlier in their careers," said Marcia Kulak. Triple Crown JYR PRO Scholarship Program will take place at designated events on both coasts. It is a Training Level program for juniors and young riders. The two top point earning riders from both the east and west coast will each earn a scholarship award. Detailed information about the Triple Crown JYR PRO Scholarship Program can be found on the PRO website: http://www.professionalriders.org/tlsa-scholarship-program and on the Triple Crown Nutrition website: http://www.triplecrownfeed.com.
Published March 2013 Issue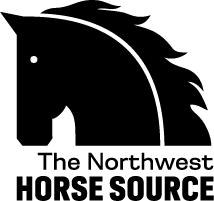 The Northwest Horse Source is an independently owned and operated print and online magazine for horse owners and enthusiasts of all breeds and disciplines in the Pacific Northwest. Our contemporary editorial columns are predominantly written by experts in the region, covering the care, training, keeping and enjoyment of horses, with an eye to the specific concerns in our region.