Play it Safe and Protect Precious Cargo
Courtesy of USRider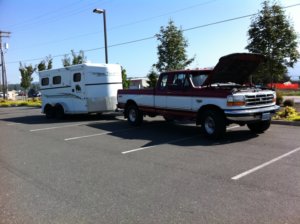 Before the start of the travel season, it is critically important for horse owners to perform basic, yet essential, maintenance on their trailers. USRider, the national provider of roadside emergency assistance for horse owners, reminds equestrians to invest time doing routine preventive trailer maintenance. This will be time well spent providing safe travel for precious cargo.
"A good roadside assistance program is something every horse owner should have, but hope never to have to use," says Bill Riss, General Manager for USRider. "To that end, our mission is to continually educate horse owners about trailering safety."
To provide a reliable and accessible source of information, USRider maintains an Equine Trailer Safety Area on its website (www.usrider.org). 
"We carefully developed this area to be a resource with helpful and practical topics – all free and available to members and non-members alike," added Riss.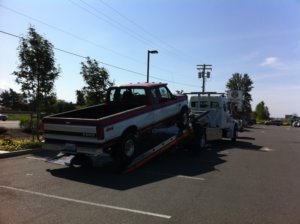 Examples of the information available online include a list of items every horse trailer should have on board, short trip and long trip precautions, and trailer inspection procedures.
"Horse owners can put these tips to work and greatly reduce the chances that they will be stranded on the side of the highway," said Riss. 
Some of the helpful tips include:
Remove and inspect all wheels and hubs or brake drums. 

Inspect suspension for wear.

Check tightness of hanger bolt, shackle bolt and U-bolt nuts per recommended torque values.

Check brake linings, brake drums and armature faces for excessive wear or scoring.

Check brake magnetic coil with an ohmmeter. The magnetic coil should check 3.2 ohms (+/- 0.3ohms). If shorted or out of tolerance, replace.

Lubricate all brake moving parts, using a high temperature brake lubricant. 

Remove any rust from braking surface and armature surface of drums.

Inspect oil or grease seals for wear or nicks. Replace if necessary.

Inspect and grease wheel bearings.
In addition to these recommendations, USRider advises horse owners to check all trailer tires, (including spares) for signs of dry rot, correct air pressure, faulty air valves, uneven tire wear, overall tire wear and damage. Learn how to use a high quality air pressure gauge and inspect tire pressure before each trip. Always replace tires if worn or damaged. Tires should be replaced every three to five years regardless of mileage. When replacing tires, always replace the valve stems. Only high quality tires specifically designed and rated for trailers should be used – never use retread or automobile tires on a horse trailer. According to Riss, "Quality tires are like fine leather shoes, they only hurt once – when you pay for them."
It is also important to service the wheel bearings annually, or every 12,000 miles, regardless of mileage, due to moisture build-up. Keep a spare set of wheel bearings in your trailer in case of premature failure. Be sure to inspect trailer wiring and lighting; inspect door latches and grease the doors; inspect the floor (remove any rubber mats); and inspect and lubricate mechanical moving parts, such as the hitch and suspension parts. If the trailer has been sitting for a while, check for wasp nests, spider webs and any other creatures. Riss also reminds equestrians to check the contents of their equine and human first aid kits. A list of recommended items for these is posted on the website.
USRider advises horse owners to use ICE – In Case of Emergency. This important initiative was designed to aid emergency responders in identifying victims and determining who needs to be notified. Implementing ICE is easy. Program your emergency contact information into your cellular phone and designate it with the acronym ICE. Horse owners should also ensure that their emergency contact information is stored in their tow vehicle. To facilitate this, USRider has developed an In Case of Emergency form and posted it online for horse owners to print. Simply fill in the blanks and store the paper in the tow vehicle as well as in the trailer.
USRider provides roadside assistance and towing services along with other travel-related benefits to its members through the Equestrian Motor Plan. For more information visit www.usrider.org online or call 1-800-844-1409.
Published July 2012 Issue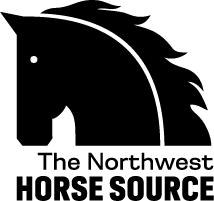 The Northwest Horse Source is an independently owned and operated print and online magazine for horse owners and enthusiasts of all breeds and disciplines in the Pacific Northwest. Our contemporary editorial columns are predominantly written by experts in the region, covering the care, training, keeping and enjoyment of horses, with an eye to the specific concerns in our region.