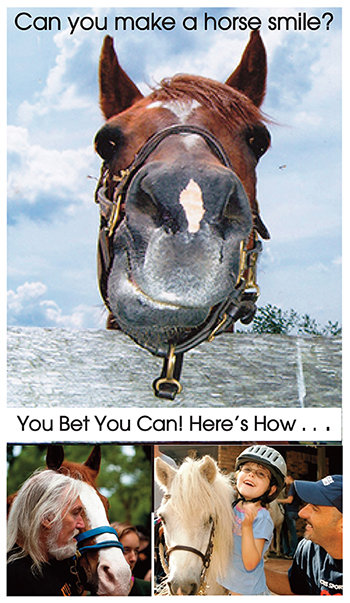 Animal Planet is partnering with the EQUUS Foundation and six other leading animal and wildlife organizations to inspire people like you to make the world a better place for animals. Why the EQUUS Foundation? Because we are committed to helping the many horses in need in the United States!
You can make a difference today by supporting the EQUUS Foundation in Animal Planet's R.O.A.R. Matching Campaign. Animal Planet will match up to $100,000 in donations while funds last through October 10 plus bonus awards!
Helping horses ROAR is easy as 1, 2, 3:
Click here every day as much as possible to help horses win the $4,000 Most Traffic Award. The more clicks the better!
Vote here once a day every day for the EQUUS Foundation to help horses win the $4,000 Fan Favorite Award.
Did you know that at this time there are an estimated 200,000 horses in the US designated as unwanted? Tragically, many are slaughtered when they can be re-trained and re-homed to help serve our communities especially for veterans and those with special needs. There are 50 million people with disabilities, but only about 54,000 are currently able to benefit from equine assisted activities and therapies.

Let's get ROARing at http://www.equusfoundation.org/ROAR!

<!-comments-button-->