Counting the Blessings from 2014
by Karen Pickering, NWHS Publisher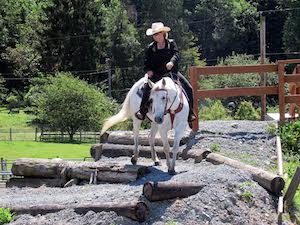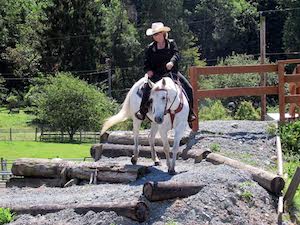 I can't remember a more interesting year. I've spent nearly every weekend on my horse doing some activity, from trail riding to sorting cattle. I've paid the price by falling behind with magazine projects and upkeep on the home front, but was it worth it? Absolutely!
Highlights from this summer include horse camping in Leavenworth and winning my first buckle (ever) at Fire Mountain Trail Course in Sedro Woolley, WA. Top this off with a horseback trip through Yellowstone and it just doesn't get any better. After all the years of working round the clock it was nice to catch my breath, regenerate and recharge. I'm so thankful for the people and horses in my life.
I'm looking forward to sharing the senior horse essay contest winners with you in this issue. We appreciate everyone who submitted stories for the contest. It's encouraging to read about the special horses that have shaped our lives. I'm so glad that many of our senior partners can live out their lives being loved and well cared for. My mare, April, will soon be a senior horse. She's 15 now, but it's just around the corner. I have another mare that was my reining horse for several years as well as a trail companion. At 29, Dawn is retired.
I took thousands of pictures this summer at most of the events I attended. Be sure and check out our photography site at www.nwhsphoto.smugmug.com/Equestrian-Events. We may have captured your image! There are many new and exciting things coming up with the Northwest Horse Source starting with our first ever special edition—an online digital gift guide. It's now viewable on your smart phone or tablet so check it out. You can also access it on our website, in our reader newsletter and on Facebook.
Most of all, I wish you all a blessed Christmas. May the warmth of the season bring you joy as we celebrate through the holidays. Remember to enjoy your equestrian lifestyle. Life is short and it goes by fast; make every day count!
Quote: "Life isn't about finding yourself. Life is about creating yourself." – George Bernard Shaw
Originally Published December 2014 Issue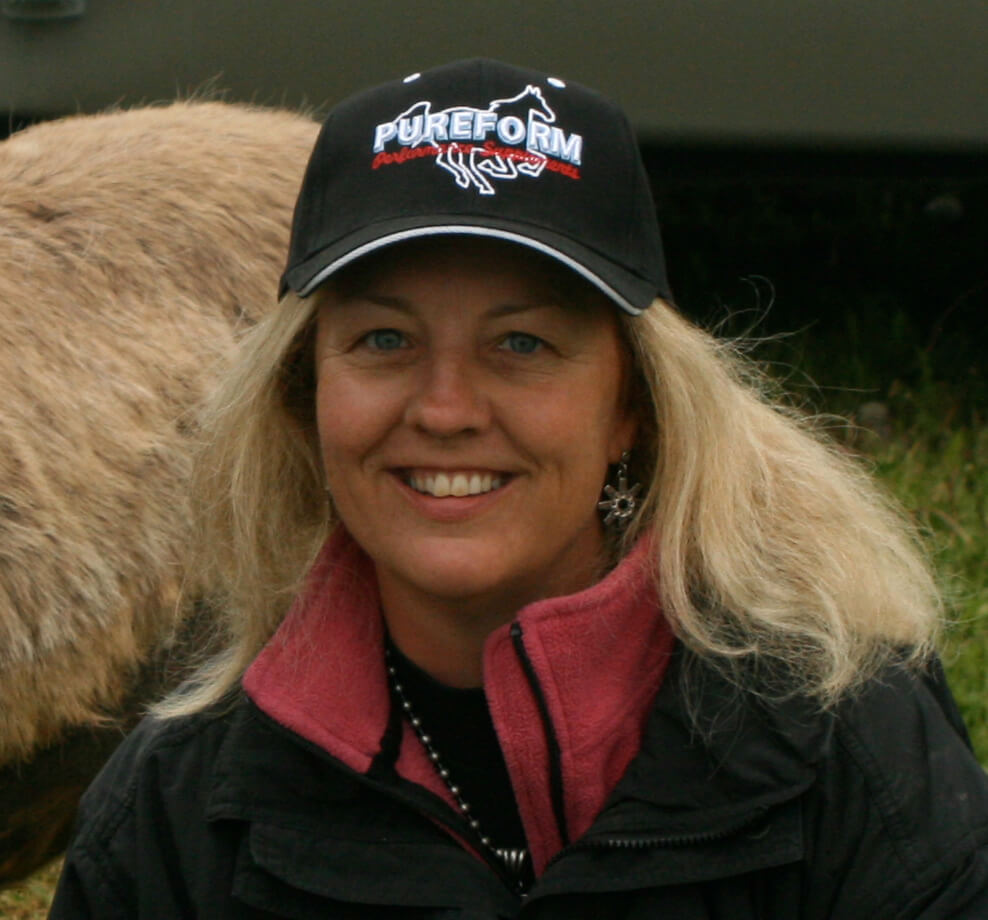 Owner/Publisher Karen's lifelong love of horses began at a very early age when she wore out a couple of rocking horses before convincing her parents to get her the real thing. That ill-tempered bay gelding, Brandy, was a challenge for the young horsewoman, but it drove her ambition to become a horse trainer. After attending Canyonview Equestrian College's Horsemanship Program, Karen realized she needed work that was a little more lucrative than training, so she took a job with Customs Brokerage to pay the bills. There, she discovered an affinity for computers and a talent for creating informative, entertaining newsletters. The Northwest Horse Source began as such a letter in December 1995, with a distribution of 1000 copies for its 12 black and white pages.  Now 25 years later, it's an online magazine and website with a reach of over 10,000 per month and growing! Not bad for the results of one woman's dream to work with horses!
Today, Karen remains involved with every aspect of the magazine and treasures the community of thousands who share a common passion. Somewhere in the wee hours of the early mornings and late evenings, she still finds time to care for April, her gorgeous and sweet-tempered Quarter Horse.