Discover the "Gold Standard" in Equine Expos
by Catherine Madera
"Let's ride—really ride!"
Horseman Wendell T. Robie's words inspired the creation of the ultimate in distance riding—the famous 100 mile Tevis Cup. Endurance riders from all over the world descend on the small town of Auburn, California each year to test their equestrian knowledge, talent, determination, and pure grit.
Founder of the Western States Horse Expo, Miki Cohen, knows something about taking—and making—an authentic equine experience. An endurance rider for 25 years, Cohen has ridden the Tevis Cup five times. Though she no longer has horses, Cohen transferred many of the skills she learned in endurance to her job as CEO of "the nation's finest horse expo." For 14 years the Western States Horse Expo has been offering an equine affaire like no other. This year, from June 8-10, part of the big city of Sacramento, CA will adopt a small town feel as Expo goers—some 40,000 in total— are welcomed to the world of the horse.
It's All in the Details
In the sport of endurance, overlooking details can lead to disaster; preparation and forethought is everything. The Western States Horse Expo is more than a large trade show with dozens of world-class clinicians. There is something for everyone, including the Magnificent 7 Stock Horse Championship, an Equine Dream Art Show, horse sales, Driving Darby, Young Rider Park, breed demonstrations, seminars, Trail Symposium, BreyerWest, and the Mustang Challenge. Though the main events are impressive and draw the best in the nation, the Expo is planned with details to make attendees feel comfortable and cared for.
"It's easy to get lost in a big event," says Cohen, "but we own that area of town and give you a warm, welcoming feeling from the time you come in. There's no dead space."
A quality experience always includes quality time, from interacting with horses right on Expo grounds, to the world class clinicians presenting, to the Young Rider Park, a special place just for kids. The Western States Horse Expo has created something much more than a place to keep kids "out of the way." Children of all ages play and learn doing activities such as painting (real) white Arabian horses, supplied from Castle Rock Arabians, making horse cookies, enjoying pony rides and a petting zoo. Children's book author, Terri Farley will be at the Expo along with local 4-H clubs and so much more.
At the Western States Horse Expo clinicians don't hang out at private booths on selected days, they are on site every day and available to really connect with people. This is mandatory and includes visits to Young Rider Park and the next generation of horse enthusiasts. The Expo has been the first time venue for many now famous trainers including Clinton Anderson and Chris Cox. Other presenters have included Pat Parelli, John Lyons, and many others.
"We like to take chances on up and coming trainers," says Cohen.
Other details unique to the Expo include a Book Corral of authors and cowboy poets set up to engage and interact with Expo attendees as well as each other. This year Dr. Robert Miller will attend as well as Kate Chenery Tweedy, daughter of Penny Chenery, Secretariat's owner, with her book Secretariat's Meadow. New this year is an educational area—"Horse Expo University"—staffed with professors from UC Davis, among other schools, that are devoted to educating horse owners.
"The content is richer than it's ever been," says Cohen, of the planned presentations. "The expo is so real; it's what we're all about."
Simply Magnificent
There will be plenty of action to enjoy at the expo, not the least of which is the Magnificent 7 Stock Horse Championships. The top seven cowboys—consistently the best in the nation— compete in four events for a purse of around 25,000. Bob Avila, Ron Emmons, and Benny Guitron are an example of the caliber of competition this event draws; it remains a favorite of expo attendees and participants.
"This isn't bucking out a horse in 30 minutes," says Cohen of the event's quality, "this is the real deal."
Clinicians presenting at the Expo this year include 3x Road to the Horse champion Chris Cox, Steve Rother, and Eitan Beth-Halachmy, among others. Besides top quality trainers, a Driving Darby—the only one of its kind on the west coast, trade show with outstanding shopping, Project Cowboy, Mustang Challenge, and a pure equine juried art show are among the events taking place over three days.
"There's nothing else like it in the country," says Cohen, of the Equine Dream Art Show which will feature around 150 pieces from artists of all kinds. "This is art you'd actually buy for your house." 
Young or old, the Western States Horse Expo provides an abundance of top-notch events and action for those passionate about horses. And before heading home, those in need of a new ride may wish to check out the Rigs and Digs exhibit, the largest collection of horse trailers in the country. 
So what most thoroughly tests the knowledge, determination, and grit of a former Tevis Cup rider and CEO of the nation's finest expo?
"I figured if I could do endurance and expos I could have kids—they are the toughest!" says Cohen, of her more recent adventure into motherhood.
For more information about the Western States Expo located in Sacramento, California visit: www.horsexpo.com.
Published April 2012 Issue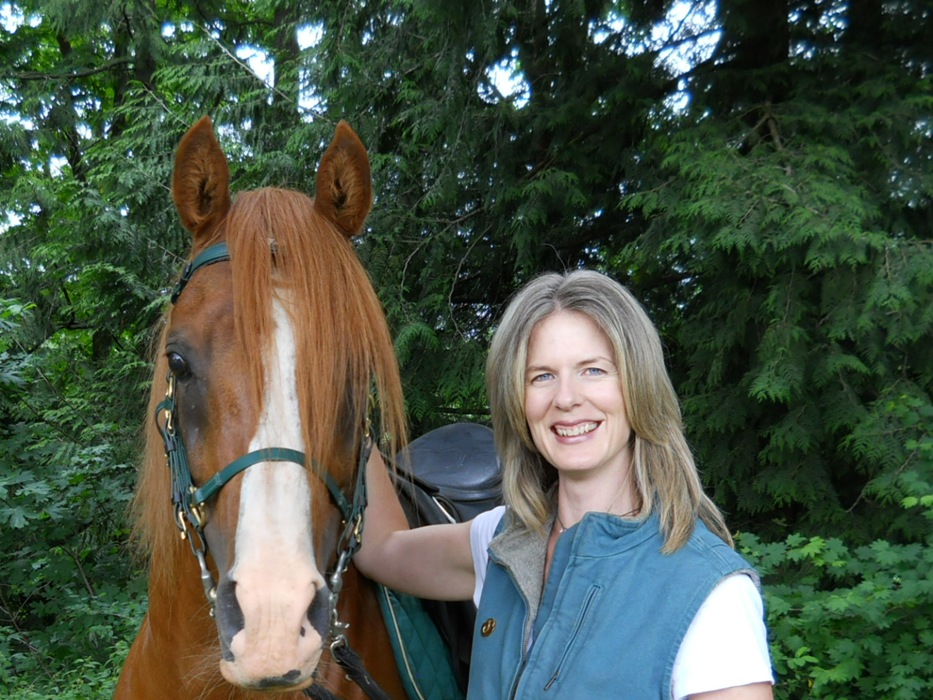 Catherine Madera served as editor of the Northwest Horse Source for five years. She has written for numerous regional and national publications and is a contributing writer for Guideposts Magazine and the author of four equine-related books. She has two grown children and lives with her husband and three horses in Northwest Washington.