In Its 5th Year and Thriving—Don't Miss this Event!
by Catherine Madera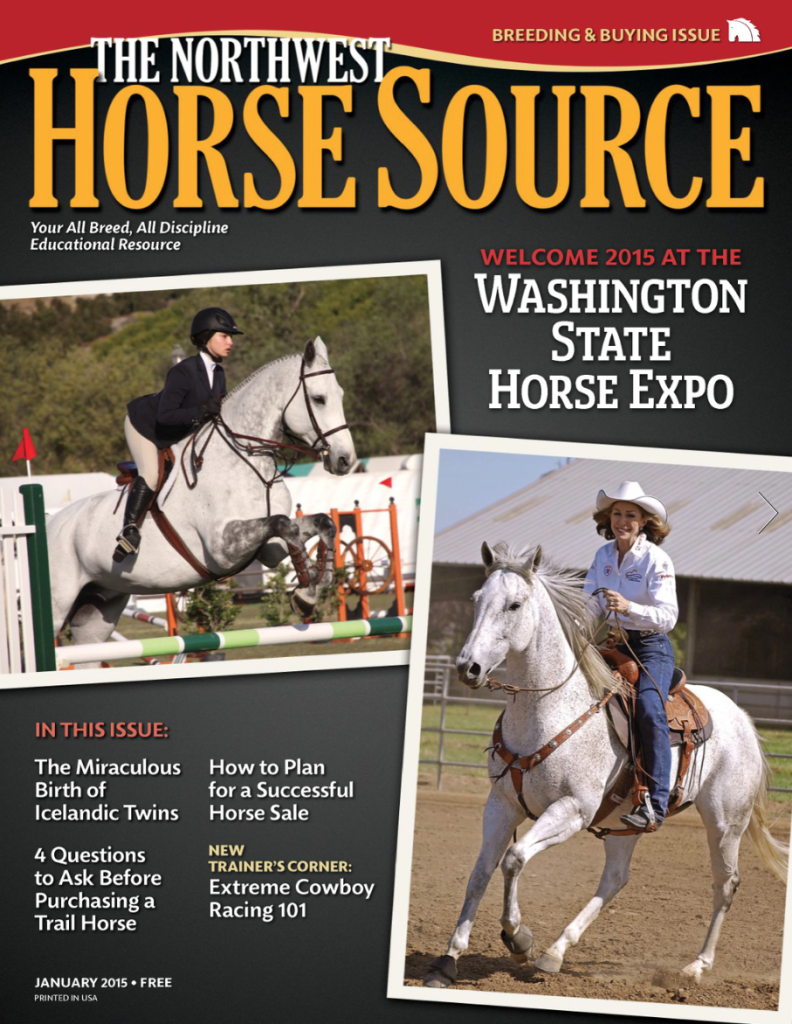 There's nothing like freezing temperatures and short, dark days to frustrate the equestrian spirit. This February, instead of curling up by the fire, make plans to get back in the saddle by attending the Washington State Horse Expo. Located in Ridgefield, WA February 20-22, the expo is now in its 5th year. Featuring new national level clinicians, entertainment and learning, the event promises to be better than ever.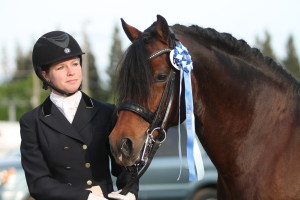 Improve Your English
The western disciplines are well covered this year. They include professional barrel racer Sharon Camarillo, clinician Steve Rother and the always popular Extreme Cowboy Racing with Craig Cameron. Though the WSHE always features something for the English riding crowd, this year an especially outstanding trainer is coming to Washington: Nick Karazissis.
Nick is one of the most successful trainers on the West Coast. He has owned and run Far West Farms in Calabasas, California for the last 40 years. Many successful professionals on the West Coast have had their training at Far West Farms. The farm's team, which includes Nick's own family, is responsible for many "A" Pacific Coast Horse Show Association, Zone 10 and USEF award and year-end championships. It is always consistent in its yearly wins and multiple placing in medal finals.
Nick's success in the show ring throughout the last 40 years has made him one of the most sought after judges and clinicians in the United States. His personal focus and passion in governance is currently, and has historically been, focused in the area of education and the discipline of the equitation division. Nick was actively involved in the creation and coordination of an educational DVD for Pacific Coast Horse Shows Association and United States Hunter Jumper Association called "Get Connected." He was honored in 2008 and received the USHJA President's Distinguished Service Award for his work and contribution to the sport.
At last year's 2013 USHJA convention, Nick received the Jane Marshall Dillon Award which honors trainers who "have been instrumental in building future horsemen by instructing their students in proper horsemanship, training and riding while instilling in them the principles of integrity, empathy for the horse and a strong work ethic."
If you are involved in the sport of hunter/jumper, you don't want to miss this opportunity to see Nick in Ridgefield and learn from his extensive knowledge and distinguished career.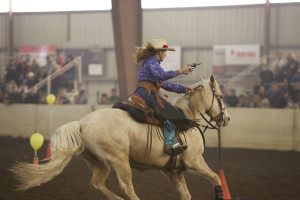 Ignite the Passion
No matter what the weather is doing, this expo will fuel the fire of your equine passion and is great preparation for the 2015 riding season. Steve Rother and partner Francesca Carson are back with their unique and popular blend of learning and entertainment. In addition, successful Northwest rider, trainer and instructor Jessica Wisdom will show why dressage is for everyone. Over the last 20 years she has become known for her extraordinary success with young horses and non-traditional breeds and is gaining popularity for her down-to-earth instruction.
From the beginning, the WSHE has featured Craig Cameron and his Extreme Cowboy Racing. This year is no different and the money is better than ever. The top three finishers in the final race (competition begins on Thursday), will share $2,500 in cash and prizes. If you're a fan and/or competitor, don't miss this race!
Horse owners are rarely found without at least one dog, truck and plenty of stuff to go in it. With over 140 vendors, including trucks on display, and Marvin Pierce Cow Dogs demonstrations, you can easily augment the many wonderful learning opportunities with shopping. What do you need this year to compliment your equine lifestyle? And don't forget the Equine Extravaganza. Free with daily admission ($10 dollars for adult, $24 for a 3-day pass), this appealing show is again scheduled for Saturday night. Last year, the Extravaganza drew a standing room only crowd—don't miss it!
For more on the 2015 Washington State Horse Expo, including vendor, competitor and clinician information, visit wastatehorseexpo.com.
Published in January 2015 Issue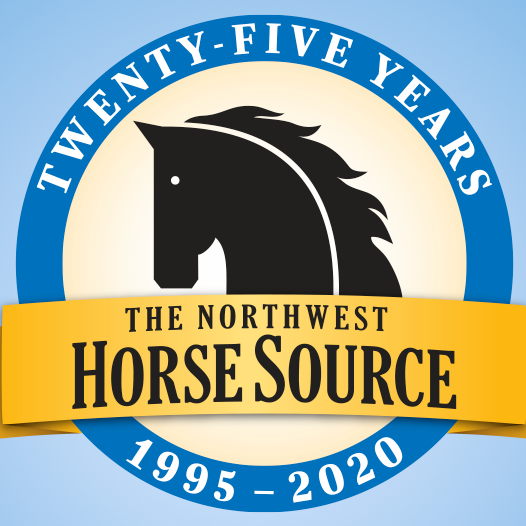 The Northwest Horse Source is an independently owned and operated print and online magazine for horse owners and enthusiasts of all breeds and disciplines in the Pacific Northwest. Our contemporary editorial columns are predominantly written by experts in the region, covering the care, training, keeping and enjoyment of horses, with an eye to the specific concerns in our region.