Thanks to Ariat International, five deserving equine service volunteers received Ariat boots in recognition of their volunteer service in the first quarter of 2016 and participation in the EQUUS Foundation Champions program.
Put a smile on your face by watching this video of young volunteer Ruby Gara learning she would be receiving new Ariat boots shared with us by her mother.
Ruby Gara
Shadow Hills, CA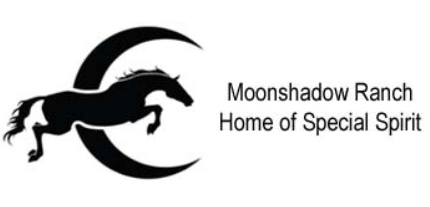 Ruby Gara's love for animals began when she was born. However, when she was nine she found her true love — horses. She had tried other sports including soccer and gymnastics, but they were never her passion – a passion to not just ride horses but to learn everything she could about taking care of them.
When Ruby first wandered onto the premises of Moonshadow Ranch, the home of Special Spirit, she had been taking weekly riding lessons at a local riding school. Hens marched around purposely, followed by dozens of fluffy chicks. People sat cleaning saddles, smiling and talking. Horses stuck their heads out of their stalls, sweetly greeting everyone. She was sold.
On Saturdays, Ruby spends the entire day doing anything that is asked of her. This includes cleaning stalls, exercising horses, cleaning equipment and helping the special needs riders in Special Spirit riding classes. She has gotten to know many of the children and looks forward to seeing them every week as they change and grow! Ruby has learned that with respect for others, and most importantly, respect for yourself, anyone can accomplish anything!
Nancy Cackowski
Washington, CT

 As a lifelong resident of Connecticut, Nancy was aware of H.O.R.S.E. of CT, but she had no experience with horses and having to commute for most of her career cut away on time for volunteering. But, when she unexpectedly lost her job, she had time and decided to see if there was anything she could do to help.
Nancy soon learned there's always something to do on a farm caring for 25 – 30 horses at a time. After a few months, she found a new job. She lined her office wall with horse photos. Nancy said, "it's a constant reminder of lives saved and the beauty, grace, and spirit of these wonderful animals – until I get back to the real thing every weekend!"
Ross Braun
Exceptional Equestrians of the Missouri Valley, Inc.
Washington, MO

Ross Braun started volunteering at therapeutic horsemanship centers in 1988. He volunteers at Exceptional Equestrians of the Missouri Valley and Ride On St. Louis. Ross is a Professional Association of Therapeutic Horsemanship International (PATH) registered instructor. He has also been a center accreditation site visitor since 2000 and currently serves on the PATH board of trustees.
Braun retired after a 30-year career as a conservationist with the USDA – allowing him to increase his time for volunteering. "I am passionate about working with people with disabilities and equine-assisted activities." said Braun. He is also a USDA Earth Team volunteer and enjoys trail riding with his mules, Jake and Scooter.
Denise Brophy
Concord, NC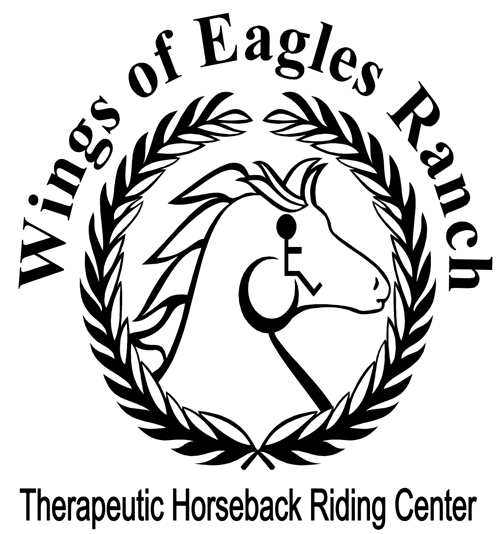 "I have had the privilege of volunteering at Wings of Eagles Ranch for the past five years", said Denise. Her duties have included not only being a side walker and an occasional horse leader in the arena, but also assisting with grant writing.
"The Ranch is an amazing place that offers therapeutic horseback riding and summer camps for individuals with disabilities. My life has been so enriched by the courageous riders and campers we serve and my fellow volunteers."
Denise shared the following about Wings of Eagles Ranch horse, Duke, "Duke is one of our hardest working horses. Now 23, he was a show pony in his first career. He has a great sense of humor and loves to stick out his tongue for pictures."
Jacki Pecho
Illinois Horse Rescue of Will County
Peotone, IL
Jacki Pecho has been involved with horses for 40 years. Five years ago, she started volunteering for Illinois Horse Rescue of Will County, which provides shelter and care for mistreated or abandoned horses and other animals until suitable homes can be found.

"I love being able to help them take care of horses that were badly treated and making them trust again, " said Jacki. "I come home stressed and tired but when I go in the barn it all goes away!"

About EQUUS Foundation: The EQUUS Foundation, a 501(c)(3) public charity established in 2002, also known as Horse Charities of America, is dedicated to improving the quality of life of horses, enabling the therapeutic use of horses for those in need, fostering the horse-human bond, and educating the public about the horse's unique ability to empower, teach and heal. Donations are tax-deductible to the full extent of the law. Contact the EQUUS Foundation, Inc., at 168 Long Lots Road, Westport, CT 06880, Tele: (203) 259-1550, E-Mail: mail@equusfoundation.org, Website: www.equusfoundation.org. 

About Ariat International: Ariat International, Inc. is the leading manufacturer of innovative performance equestrian footwear, apparel and belts. Featuring a patented technology designed to deliver stability, durability and comfort, Ariat pioneered the application of advanced athletic shoe technology into English riding boots and authentic Western boots. Ariat products are sold in a network of retail outlets throughout the world. For more information about Ariat products or for the Ariat retailer nearest you, contact Ariat at 800.899.8141 or visit www.ariat.com.

<!-comments-button-->