An Anthology of Western Life
by Wanda Rosseland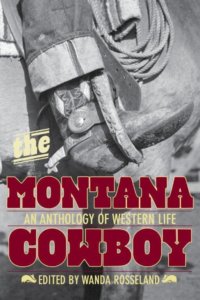 "I couldn't put it down!" is the comment author Wanda Rosseland hears the most concerning her new book, The Montana Cowboy. It's not surprising since every story in it is true, told by men and women who spent their life in the saddle. Cowboys like Moreau Speelmon who was only fourteen years old when he rode on the Powder River roundup with 300 cowboys and more than 200,000 cattle. Cowgirls like Lynn Ediger who risked her life to save a newborn calf during the killer winter of 1965.
Covering a span of over one hundred years, the stories show the fortitude and toughness settlers needed to survive in the unforgiving land of Montana. Humorous incidents of ranch kids are outlined in a chapter titled "Young Sprouts" and the dangerous situations cowboys often find themselves in are illustrated by accounts found in "Living to Tell About It." Fun, disasters, and poignant memories are all found in this interesting, easy to read book. For more information, or to order it for $21.95 (including postage) visit Amazon, goodreads.com, and other booksellers.
Editor's Note: Rosseland's collection of true tales about western life is a must-read for lovers of cowboy culture. I have several favorites, including the amazing story of bronc rider Fannie Sperry Steele, one of the first three women inducted into the Rodeo Hall of Fame.
Published February 2012 Issue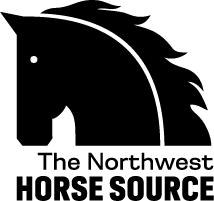 The Northwest Horse Source is an independently owned and operated print and online magazine for horse owners and enthusiasts of all breeds and disciplines in the Pacific Northwest. Our contemporary editorial columns are predominantly written by experts in the region, covering the care, training, keeping and enjoyment of horses, with an eye to the specific concerns in our region.