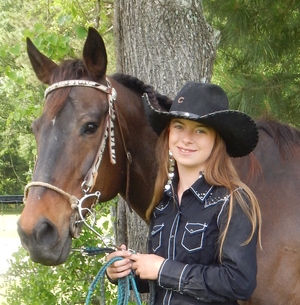 In 2009, when the quarter horse mare Watch Texas (aka "Charo") came to the Tobias family as then nine-year-old Lucchesse's barrel racing mount, they could not have predicted the ride ahead with the plucky mare that would include two death-defying surgeries and two triumphant returns to barrel racing.
Lucchesse, who was six at the time, wanted Charo as her barrel-racing mount. But the mare's journey would take a detour almost from the start. Charo developed a severe case of colic. Veterinarians at Texas A & M University warned Lucchesse's mother, Bridget, that if the mare survived surgery, she'd certainly never barrel race again. Bridget opted to have them perform the surgery in spite of those dire predictions.
Following surgery, Charo stunned everyone by leaving the facility in five days. But veterinarians were still skeptical. "They agreed that Charo's surgery survival was a miracle, but advised that I could be returning with her on any given day as she would be susceptible to another colic episode. And they said she would never compete again," recalls Bridget.
During her recovery, it was Lucchesse who took charge. "She walked that mare and groomed her and spent every waking hour with her," says Bridget. "Lucchesse was not going to give up on her."
The young girl's dedication paid off when just months later the two were back on the barrel racing circuit, and not just competing but winning. One of those wins included placing ninth out of more than 700 horses in the 1D at the National Barrel Horse Association World Show. They also won the Youth 1D Championships at Diamonds & Dirt Youth Classic. The duo continued winning and was even selected for the World Barrel Racing Challenge.
But colic struck again in 2012 when the mare was 16 years old. Again she defied the veterinarian's dire predictions with a quick recovery from surgery. Bridget and Luc had no intention of taking the mare back out on the barrel racing circuit, but Charo had other ideas.
"One day we returned from an event, and Charo was circling and pacing in her pen – she was acting so upset that we had left her behind," shares Bridget. "We decided to let her go to our next event and run at whatever speed she was comfortable. Not only did she run, she won a check her first time back after the second surgery." Luc and Charo continued competing successfully through 2014, winning the National Barrel Horse Association Texas State 2D Championship and running in the 2D at the American Qualifier. Now 19, Charo is still successfully competing – remarkable for her age and health history. The two enjoy quite a bit of notoriety on the barrel racing circuit and have a large following on Facebook.
"Charo's story has inspired a lot of people," says Bridget. "My wish is that anyone who sees her or hears her story will remember that no matter what comes your way in life, fight and never let anyone take your dreams away."
Besides attributing her recoveries to the mare's fighting spirit, Bridget and Lucchesse credit other factors – the skilled veterinary care she received at
Texas A & M, careful follow-up care and their use of ULCERGARD® (omeprazole), the only proven and FDA-approved product for the prevention of equine stomach ulcers. They used ULCERGARD during both of her stays at the clinic and following both surgeries. They also use the product prior to all their events now. Megan Green, DVM, manager, large animal veterinary services, Merial explains why ULCERGARD was helpful to the mare during recovery.
"When horses undergo surgery of any kind, it can be very stressful," Dr. Green says. "Being away from home can also cause stress. Studies have shown that stress can lead to the development of ulcers, so preventing them from occurring and further complicating a horse's recovery from surgery is very important."
ULCERGARD can be used to help prevent ulcers during other times of stress such as competing, training and traveling.1
Have an ULCERGARD story of your own? Tell us about it at www.ulcergard.com.
IMPORTANT SAFETY INFORMATION:
ULCERGARD can be used in horses that weigh at least 600 pounds. Safety in pregnant mares has not been determined.
About Merial
Merial is a world-leading, innovation-driven animal health company, providing a comprehensive range of products to enhance the health and well-being of a wide range of animals. Merial employs 6,100 people and operates in more than 150 countries worldwide with more than €2 billion of sales in 2014.
Merial is a Sanofi company.
For more information, please see www.merial.com.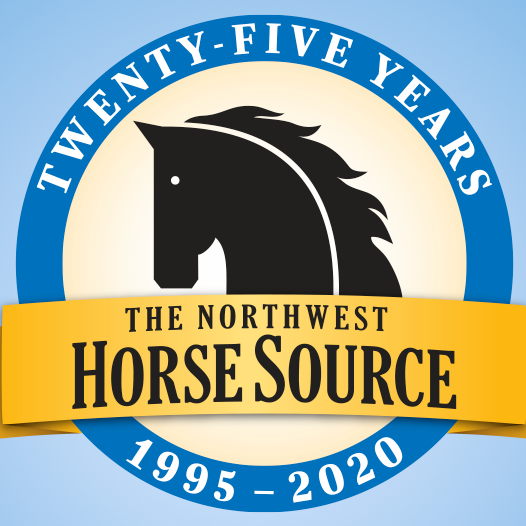 News from the horse industry. Sharing today's information as it happens. The Northwest Horse Source is not responsible for the content of 3rd party submissions.