One Special Needs Horse and His Amazing Companion
by Alise Lamoreaux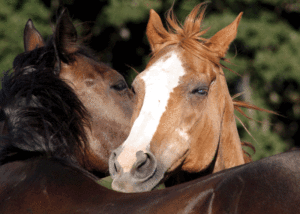 Sage and Beau met when she was 27 and he was 15 and. He came to her at a time when she had just lost a close companion and moved into the adjoining stall. They spent most days and nights in the company of each other sometimes pretending to bicker, but immediately making up. A May-December romance emerged. We always thought they spoke a special language; one only their kind could understand. It wasn't until the lights went out that the depth of their connection emerged.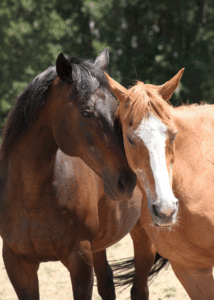 Initially, nobody thought much of their desire to be together. Beau would sometimes leave for a bit, heading off to a lesson or for a ride. Sage would call after him and pace, waiting for him to return.  Everyone just thought they had become overly dependent upon one another. It wasn't until one day when Beau stumbled badly that anyone began to have questions.
We'll never know if it happened too slowly for anyone to realize what was going on, or if it happened in an instant. There were no outward signs. The stumble led to the discovery that Beau had lost most of his eyesight. His eyes appeared perfect—brown and full of life, but they weren't. The diagnosis was posterior uveitis. At 18 years old, he was nearly blind. Hindsight made us wonder if we had missed subtle signs along the way. A few behavioral changes had been attributed to Beau's personality quirks, but had they really been clues? For instance, the horse had become difficult to load into the trailer. We assumed it was fear related; perhaps a bad incident before we knew him. He refused to do things he had always done.  We thought he didn't want to leave Sage. Now, we wondered. Everyone was shocked and sad, wondering what the future would hold for Beau. At times, he got very confused and disoriented. The only thing that comforted him was Sage's touch. As long as she was near, he was fine.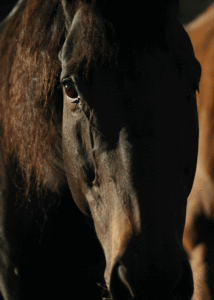 After several months, tests determined that Beau's eyesight had failed completely. Yet, with Sage by his side, Beau was able to learn his way around the pasture and started to regain some freedom of movement.  He learned to feel terrain changes in a new way. The water trough, shelter, and gates were all raised and rocked to indicate areas of caution. The fence lines popped with the sound of electricity to let him know the fence was nearby. Trees were trimmed to make sure branches would not become obstacles or cause injury. Each day, Sage led Beau along a sandy path to the pasture and back to the barn in the evening. Every movement had a sound and he learned what they meant. Simple things like drinking out of the water trough on a hot summer day had to be relearned. Not knowing exactly what surrounded him, he was afraid to touch anything but Sage.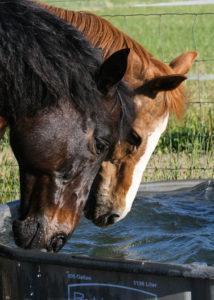 With each passing season, new challenges arrived.  Falling rain or blowing wind blocked the sounds Beau was used to hearing.  Sage's quiet presence at times eluded him.  She appeared to let him struggle, training him like a young colt.  When she felt his tension become too great, she would make a sound or touch him to assure him she was near.  Sage knew someday Beau would need to go on without her.  The balance began to shift; we sensed maybe he was taking care of her as well.Beau and Sage running
When Sage reached her 32nd birthday, Beau turned 20. Now, she often left him to find his own way. While they grazed, Sage would stand further away from him and for longer periods of time. Then they would come back together and move as one. Nobody wanted to face what we saw happening as Sage planned for the day she would leave Beau for good. Once again, we watched her train him.
A poet must have choreographed Sage's final day.  Warm sun warmed her in the pasture and her closest friends gathered. Beau stood over her like a peaceful guardian. The sun was setting as she took her last breath. Beau whinnied, as if watching her spirit leave. He stayed with Sage for some time, knowing she was gone, but comforted none-the-less.
As darkness fell, Sage was not there to guide Beau back to the barn for the first time since they had met. We wondered what to do for him. A pasture mate stepped forward, another mare, to guide Beau and protect him. As they walked into the barn, the mare walked past her usual stall and into what had been Sage's. A new relationship had begun; another story of the love between friends. 
Published October 2013 Issue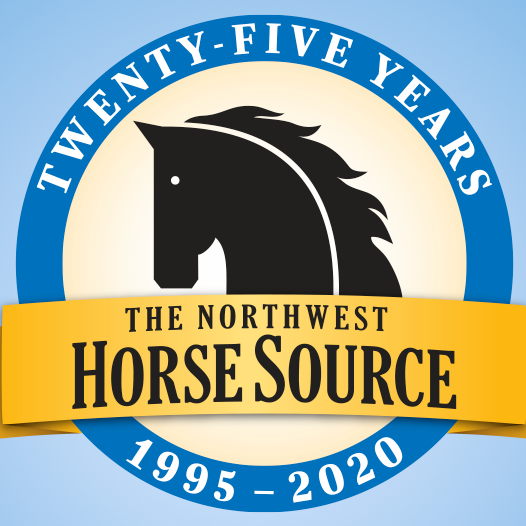 The Northwest Horse Source is an independently owned and operated print and online magazine for horse owners and enthusiasts of all breeds and disciplines in the Pacific Northwest. Our contemporary editorial columns are predominantly written by experts in the region, covering the care, training, keeping and enjoyment of horses, with an eye to the specific concerns in our region.