The Limbic Path Beyond Office Therapy
by Leigh Shambo, MSW, LMHC, with David Young and Catherine Madera
The Listening Heart is an informative and heartwarming book about the HEAL Model of Equine-Facilitated Psychotherapy. HEAL therapy is a guided experiential therapy with horses which is used in the treatment of anxiety, depression, and complex post-traumatic stress disorder (PTSD). It also helps clients of all ages navigate life transitions, relationship issues, and improves social and emotional functioning. The authors draw on literature from the fields of neuroscience, attachment and trauma psychology, and animal science to explain the human-horse bond. The book helps readers understand how the bond formed with the horse helps clients resolve troubled emotional history and develop new templates for relationship. The Listening Heart helps the reader understand how the bond with a horse can provide life-changing emotional benefits. To learn more and order the book visit humanequinealliance.org.
Editor's Note: Because I had a supportive role in the creation of this book, being "book blind" for review purposes might be assumed. Before committing to this project, I spent much time with Leigh and in research of something I had little knowledge of and remained skeptical toward. Leigh Shambo and David Young are pioneers who offer much needed "solid ground" in the subjective field of equine assisted therapies. For those that have interest in EFP/L, her work is a must-read.
Published August 2013 Issue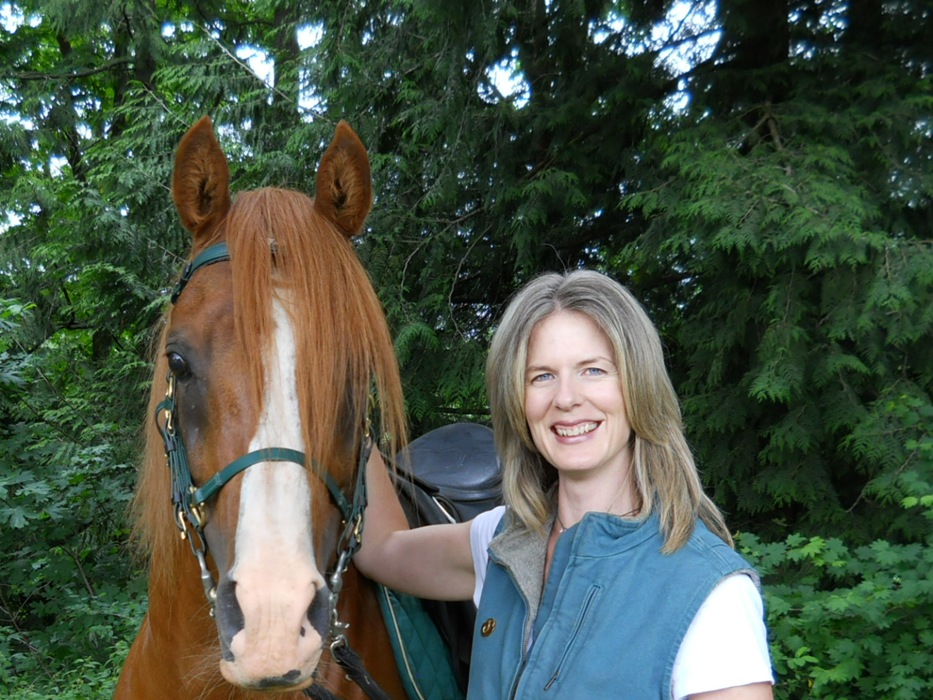 Catherine Madera served as editor of the Northwest Horse Source for five years. She has written for numerous regional and national publications and is a contributing writer for Guideposts Magazine and the author of four equine-related books. She has two grown children and lives with her husband and three horses in Northwest Washington.