April 18, 2016 — Horsemen's Laboratory receives numerous requests from our clients for advice on what dewormer they should use on their horse. At the click of a mouse there is so much information available on the internet that it can be overwhelming and horse owners are often confused. Many clients tell us they have heard that certain medications might not be safe for their horse or they have read a story about "someone" who used a certain dewormer and their horse had a problem with it.
So the real question is … would you rather deal with the problems that the worms cause your horse or with the possible side effects the deworming medication may cause? One must consider that dewormers are very similar to human medications in the fact that there may be many problems that follow the use of these dewormers that may or may not be directly connected to the use of the medication. However, the possibility of any of these problems developing in your horse is so remote that it is unlikely you will ever have to deal with them. It is much more likely in most situations an owner will have to deal with a problem in their horse if worms are allowed to go untreated. Remember there is a long list of side effects that may be exhibited following the use of most all medications. However, we make the decision to use these medications based on whether the benefits of using the drug outweigh the risks of not using them. The same decision must be made about using deworming medication in horses.
Before effective dewormers were available many horses did poorly, developed other diseases as a complication associated with the worms, or even death due to worms. The use of dewormers and other preventive practices has greatly lowered the risk of problems caused by worms; however, these dewormers and associated practices will never completely eliminate the risks of worms in horses. Consequently we will have to continue to make the decision when and if to use dewormers based on the changing picture of worm control including using fecal egg counts to evaluate your horse's worm control program.
If you have additional questions about your horse's worm control program or deworming medications Horsemen's Laboratory recommends you consult your veterinarian or sign up for Horsemen's Laboratory consulting service at www.horsemenslab.com or call (800) 544-0599.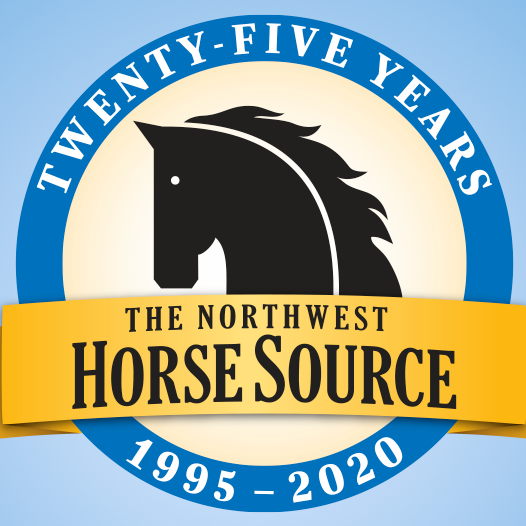 News from the horse industry. Sharing today's information as it happens. The Northwest Horse Source is not responsible for the content of 3rd party submissions.