Education, Friendship, and Competition in Missoula July 9–17, 2022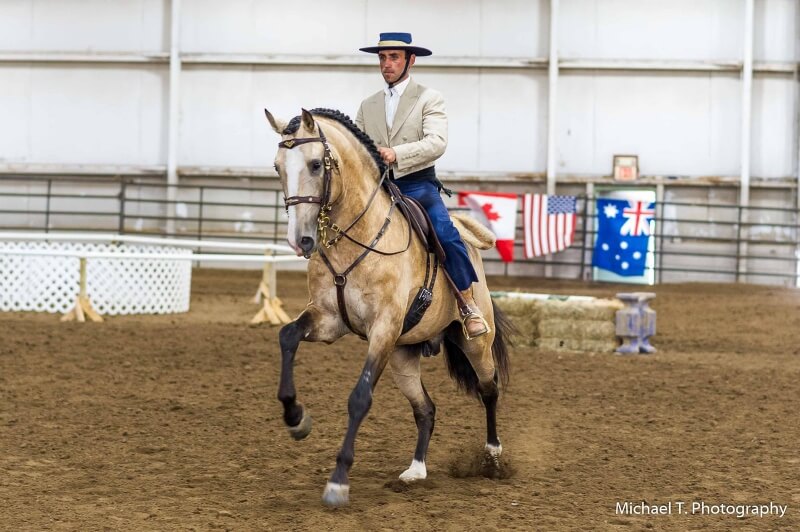 Working Equitation (WE) is quickly becoming one of the most popular equine sports in the world. With its origins in Europe, it was developed to showcase working horses such as those you find on working ranches around the globe. WE competitions feature three (sometimes four) phases: dressage, ease of handling (obstacle work judged on quality of execution), speed (obstacle work done at speed), and the cattle phase, which is somewhat like cattle penning. The cattle phase isn't always required due to the difficulty for many show venues to acquire cattle.
WE requires well-trained and versatile horses, and many breeds of horses excel in WE if the individuals are brave, sound, and have solid training. So how can you learn more about working equitation?
The Cross-National WE Camp & Cup
A good place to start your WE education is in Montana this summer. The 2022 Cross-National WE Camp & Cup (CNC) is coming to Missoula July 9–17. This event will be held at the beautiful Big Sky Horse Park and offers five days of intensive learning and international friendship building camp followed by a rest day and then three days of competition.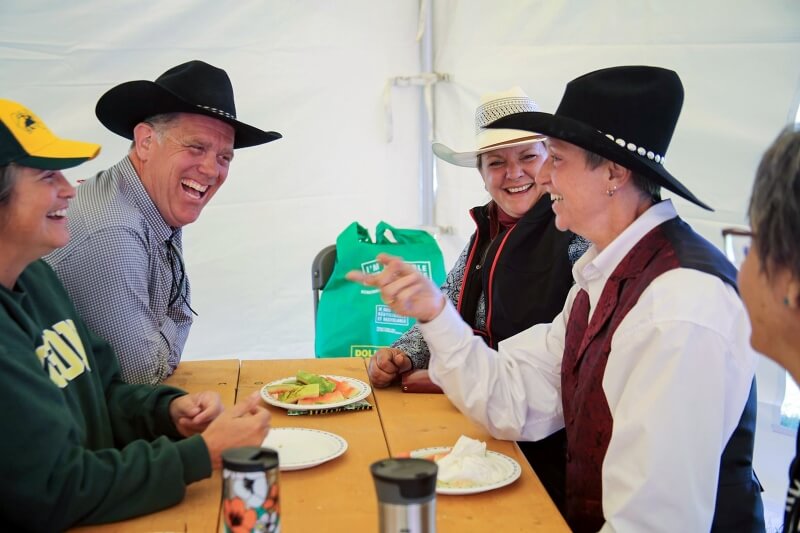 The Cross-National WE Camp & Cup (CNC) started on a whim in 2017, when organizer Julie Alonzo reminisced about the many international friends she had made as a result of her involvement in the sport. She posted on Facebook to ask if there was any interest in a WE camp.
The response was tremendous, and the first CNC (held in July of 2018 at the Oregon Horse Center in Eugene, Oregon) quickly filled. In 2019, the baton was passed to the Canadian WE organization, WE-CAN, which did a remarkable job of hosting in Red Deer, Alberta, Canada. The event was scheduled to rotate to Australia in 2020, but COVID but a damper on those plans.
The CNC brings together horse people from across the world to share their love of horses and the sport of working equitation. Instructors volunteer their time to teach. Trainers and riders bring extra horses to the event to make it possible for those traveling from overseas to participate by offering their suitable mounts as loaner horses.
The focus of the CNC is on education but also international cooperation and camaraderie. Although the event does end with a three-day competition (the Cup), what most attendees consider the most important are the friendships forged and the laughter shared.
The 2022 competition will use the United States Rules for Working Equitation but will not be licensed to make it as accessible as possible for the many riders coming from outside the United States (and to help keep the focus on the experience rather than on year-end points).
What to Expect at this Year's CNC
Julie Alonzo is once again helping to organize this year's event along with Montana WE enthusiasts Sheila Mealey and Kathryn Maslanka.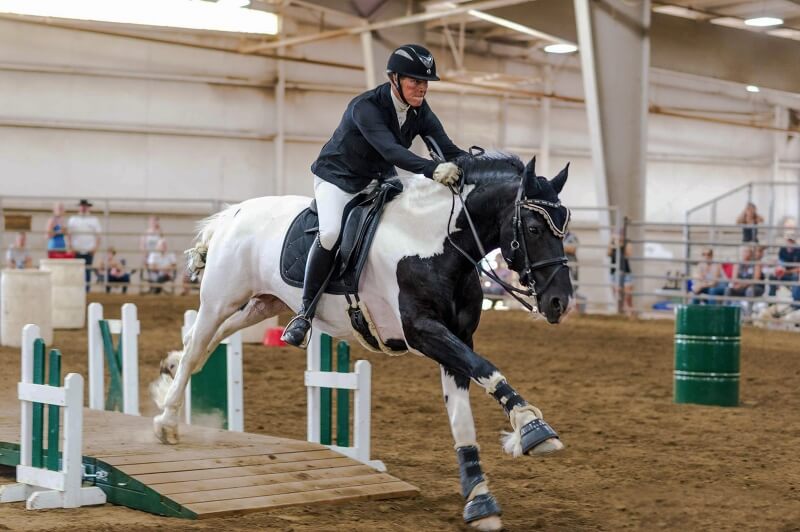 Says Alonzo about the schedule, "Each day, participants will learn from a variety of instructors who come from all over the United States, as well as from a variety of international locations; this year, we'll have instructors from Germany, Australia, and Canada joining those from the U.S. Some sessions focus on unmounted work—rider fitness and stretching, as well as in-hand work with the horses. Others focus on ridden work covering dressage movements and fine-tuning obstacle performance. This year, we'll also have sessions where campers can learn how to work cattle on horseback.
"After four days of intensive instruction, we'll take Thursday off to rest and prepare for the competition. The Cup will begin on Friday, with dressage, move to obstacle ease of handling on Saturday, and finish with the exciting speed trial on Sunday. We'll come together to honor competitors with an awards ceremony Sunday afternoon. The crew at the Big Sky Horse Park is planning some after-hours fun as well, with the potential for live music and communal meals."
The 2022 CNC is sure to build learning, friendship, and memories that will last a lifetime. But don't worry—if you miss this one, there will be more of these memorable events in the future.
For more information visit www.weunderthebigsky.com
Find updates on Facebook: 2022 Cross-National WE Camp & Cup
See this article in the July/August 2022 online edition:
Jul/Aug 2022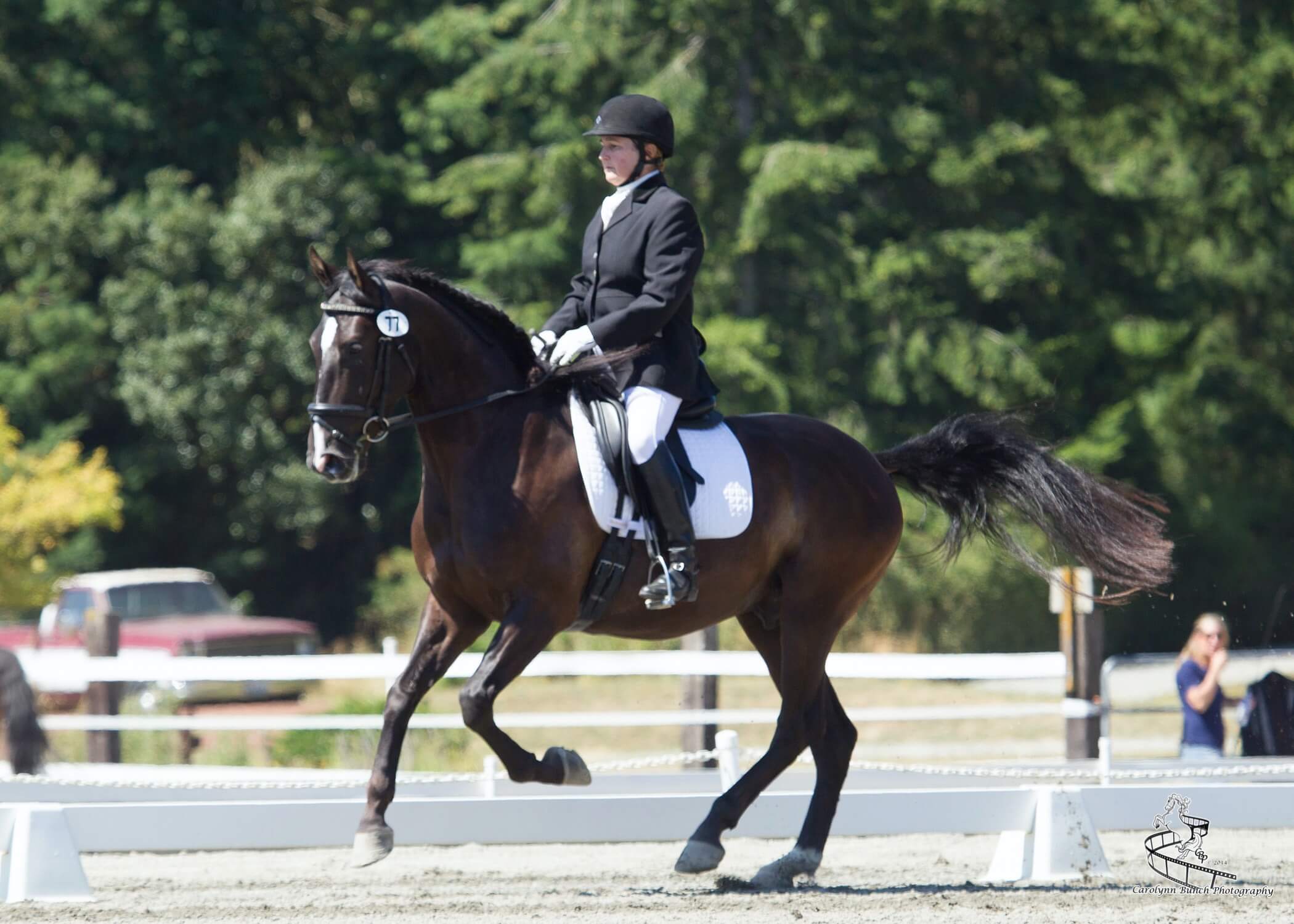 Kim Roe grew up riding on the family ranch and competed in Western rail classes, trail horse, reining, working cow, and hunter/jumper. She trained her first horse for money at 12 years old, starting a pony for a neighbor.
Kim has been a professional dressage instructor in Washington state for over 30 years, training hundreds of horses and students through the levels. In recent years Kim has become involved in Working Equitation and is a small 'r' Working Equitation judge with WE United.
Kim is the editor of the Northwest Horse Source Magazine, and also a writer, photographer, and poet. She owns and manages Blue Gate Farm in Deming, Washington where she continues to be passionate about helping horses and riders in many disciplines.